A few weeks ago my husband and I ran away to Universal Studios Orlando to celebrate our coming anniversary. We were so excited to get this time together without the kids. I won't lie. I was extremely excited to go check out all the Harry Potter attractions! We had three amazing days filled with silliness, craziness, and remembering that we actually like each other. Go figure. I thought it would be fun to share 10 things I didn't know about Universal Studios Orlando with you in case you decide to visit the park some time soon. I hope this Universtal Studios Orlando tips and tricks will help you to enjoy your time there more.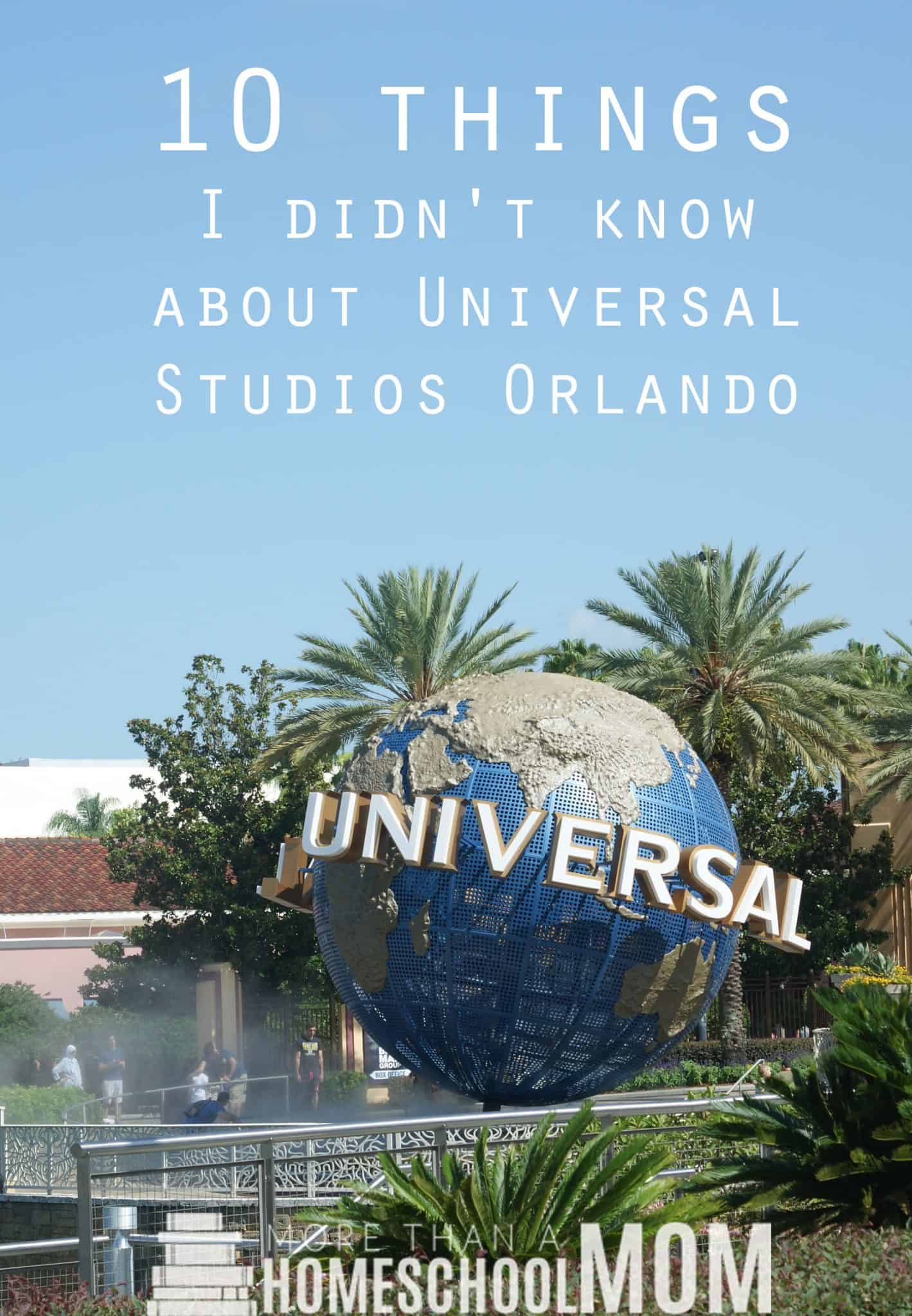 10 things I didn't know about Universal Studios Orlando
 You will need a park hopper
The Hogwarts Express is viewed as a ride and is only accessible if you have a park hopper pass to take you to the other park. If you do not have this, you will have to miss out on this amazing ride. I really liked our park hopper because it gave us the freedom to enjoy whichever park we wanted throughout the day. I suggest starting your day in Diagon Alley and heading over to the other park later in the day. This will let you exit to the water rides if you decide to leave the Harry Potter worlds.
 If you have to pick one park, pick Universal.
Ok, let's clarify that one a smidge. If you are coming for all things Harry Potter and you can only afford one park, pick Universal. In my opinion, the overall experience of Diagon Alley far surpasses that of Hogsmeade. There is just something about that giant dragon! If you decide to go with Hogsmeade instead, be prepared. The Harry Potter and the Forbidden Journey can cause nausea. It did for me. (Update: Non-drowsy dramamine makes all the difference. This ride is INCREDIBLE!)
You don't have to love Roller Coasters.
I don't love roller coasters. In fact, I pretty much hate them. There is just something about being flung upside down that just doesn't sit well with me. I was very worried about going to Universal because it is more of an adult-focused park. I was scared that everything would be giant terrifying roller coasters I wouldn't enjoy. It turns out there are many great rides that are like a roller coaster but with a 3D show component. These may not work for you, but these were so much fun for me. I was able to enjoy a park without the terror of coasters. If you love them, don't worry. There are some great coasters there too.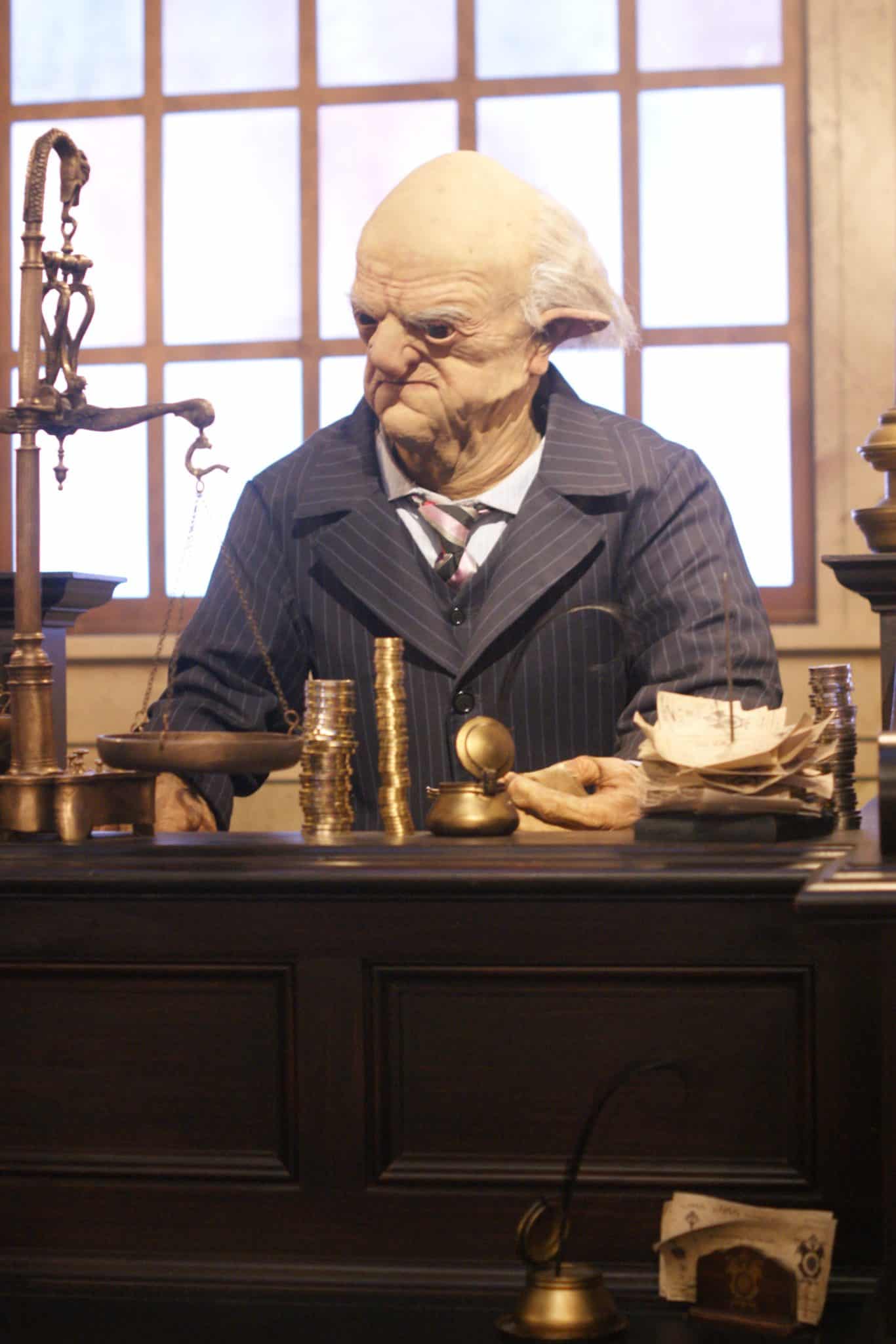 The meal plan is a MUST!
We purchased the meal plan with the refillable cup. It was $21.99 plus $7 for the cup. With that we were able to get a meal, snack, and unlimited drinks for the entire day. The meal was plenty for us to split but you won't have to unless you are saving money. The refillable cup was my favorite part though. Not only did we walk away with a souvenir from our trip we were able to fill our cup as much as we wanted that day. With the Coca Cola Freestyle machines, you didn't even have to deal with a person. You are able to pick your drink and flavor every time. If you want to try my favorite, Cherry Powerade is delicious. Certain drink stations will have a larger crowd. Be prepared for a small line or certain drinks to run out towards the end of the day.
Free Lockers
If a ride required you to put away your belongings there was a free locker provided next to the ride. Using your fingerprint it gives you your locker and only your finger can open it. We tried to switch fingers to be sure and it only works for the person who set it up. The lockers are set to equal your wait time so that you won't have to pay for the time you are in line and on the ride.
Single Rider Line!!!
This has to be one of my absolute favorite things about Universal! If you are not set on riding the ride next to the people you are with you can choose the single rider line. You will miss the line and go straight up to a smaller line. Whenever there is an uneven party they will use you to fill the seats. I was able to ride Escape from Gringotts in 10 minutes instead of the 90 minute wait time listed. We also did Transformers multiple times because of this line.
You get SOAKED on the water rides.
Some parks I have visited promise you will get wet and you walk out barely misted. With the rides that promise you will get wet at Island of Adventure, you don't just get wet, you are soaked to the bone. Plan on extra clothes if you don't like to be wet. I wish I had a picture of all the woman in the bathroom waiting to put their clothes under the hand dryer. It was too funny!
There are movie props in many of the rides/shows.
My husband had no desire to go to the horror picture makeup show. However, I was very intrigued by it. He bit the bullet and came along. It turns out that this was a smart move. Inside the building, there were some great movie props including a Jurassic Park portion that had my husband's attention for the whole wait.
Moving Walkways!
As you are leaving the park there are moving walkways on the way to the parking garage. This may sound trivial and lazy but after a hot day in the park, you may find that this is your favorite ride. I loved being able to stop walking and just ride most of the way back to my car.
City Walk
City Walk is located right outside of the gates. If you want a filling meal without spending too much, head out of the park and go to one of many restaurants. I HIGHLY recommend heading to Cowfish where you can grab the sandwich pictured above with fries for only $15. This burger was so big we were able to split it and still be completely full. The burger pictured it's called The Squealer and it is amazing!
Have you been to Universal Studios Orlando? What impressed you most?
Want to read more about Universal Studios Orlando?
Universal Studios Orlando for Families <— Don't miss this guide to taking family to Universal!
Mardi Gras at Universal Studios Orlando for Families <—- Should you take your family? I think so!
10 MORE Things I didn't know about Universal Studios <— What did I add?
Cabana Bay Beach Resort in Orlando <—- Check out a room tour and a review!
Caribbean Carnival at Loews Sapphire Hotel <— Should you see the show?
Looking for more?