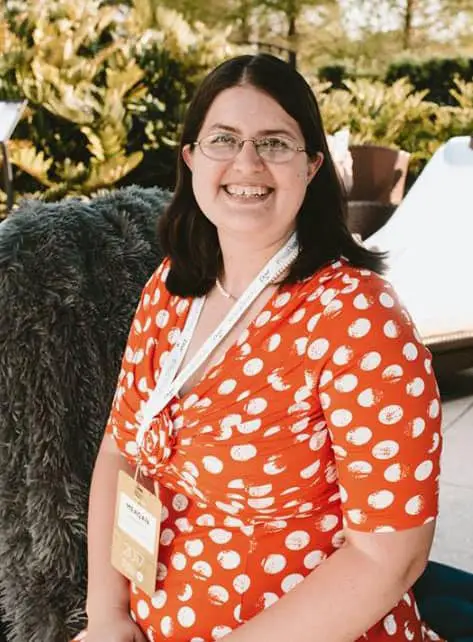 About Meagan Gets Real
(Formerly More Than A Homeschool Mom)
Contact Meagan – meagangetsreal@gmail.com
Looking for ways we can work together?  Visit my PR Page.
There is so much make-believe in our world and all we are really craving is something real. This life and this parenting journey are not easy. Stick around to hear me get real about this motherhood journey, share recipes, crafts, and even travel tips without all the fluff! It's not all glamorous but there are still some awesome memories to be made!
About Meagan
I'm a mom who has come from a broken legacy with the hopes of giving my children better than I was given. Because of where I came from, I often get frustrated with the fakeness in parenting out there. I struggled so hard to try and figure out what was right and I needed someone willing to say parenting stinks but you aren't alone.
I'm determined to rewrite legacies and live a life childhood me would have dreamed of. 
I want to be that for you. Whether you are overwhelmed trying to rewrite legacies, never learned to cook and need easy recipes, or just need a break from it all, I'm your girl and this is the place for you!
But what about the family?
My husband is my biggest cheerleader and the first person to call me out. 
Did you know that being called out can be super hard? I had to learn from him how to be criticized in a healthy way. He also taught me it's safe to be loved and ok to admit weakness.
My strong-willed daughter taught me 3 things over the years. (She taught me more but here are 3.) 
A strong will can be a beautiful thing if pointed in the right direction. On the other hand, raising a strong-willed child can push you to your limits and definitely has to come with some big boundaries.
Learning disabilities don't mean you can't succeed but you will have to work harder! My daughter is dyslexic and dysgraphic. It means she works twice as hard but it also means she gets to show people and me just how capable she really is!
I will give up the entire world if it means she has the chance to chase her dreams! Right now my daughter has braces while my teeth are crooked. If that doesn't sum up my view on parenting I don't know what does.
My hyper compassionate son taught me a few big things too! 
There is more kindness in the world than I ever noticed. His compassion has taught me as a mom and a person to look for the kindness and the opportunities to serve others.
It is possible to love two children equally and differently. When I was pregnant I was terrified I couldn't love both. I do love them both equally but in different ways.
Nothing is ever as simple as you think. He is my rambunctious boy who climbed before he walked. I have pulled my van under oak trees to help him get down, sat by as he got staples, and brought him old appliances to take apart. He's shown me that the world isn't simple but there are some fun things out there to be found!
We're a Central Florida Family
Want to hear a fun fact? Before I lived in Central Florida I lived in Alaska! Yes, that Alaska. The frozen place where it's dark too much. I took the first chance I could to flee from the frozen north to Florida and I never looked back.
I married my husband in Miami but Central Florida was calling and we happily moved closer to the happiest place on earth!
Do you love good food?
I'm all about real food that is simple to make! Feeding a family isn't easy and I will be sharing recipes that are both easy and will help you to save time while making your family smile!
Whether you go savory with our Masthinis or try out my infamous pumpkin spice cake, you are sure to find your next family favorite!
Find us on YouTube
Get Connected
 Meagan Gets Real Facebook Page – 

Looking for a laugh? Want to connect with me and have some fun conversations? Want to see truths I learn about life but don't want to blog about? Those will all be on this Facebook page.
Meagan Gets Real Instagram Page –

Instagram is my favorite place to share glimpses of our life. Make sure to tune into my IG stories for a look at what life looks like here. It won't always be glamorous but it will always be real.
Meagan Gets Real YouTube Channel –
I will be uploading videos every week. I am still working on the schedule for the channel but you definitely don't want to miss out. Make sure to subscribe so you don't miss any new videos.
 Do you have a question or suggestion? Please contact me using any of the methods below.
Please e-mail me at meagangetreal@gmail.com, find me on Facebook, or on Twitter at @meagan_real
Need to contact me by mail? P.O. Box 1906, Auburndale, FL, 33823-1906
** We don't live very close to this P.O. box so it doesn't get checked often.