For all contacts, you can reach me at meagangetsreal@gmail.com.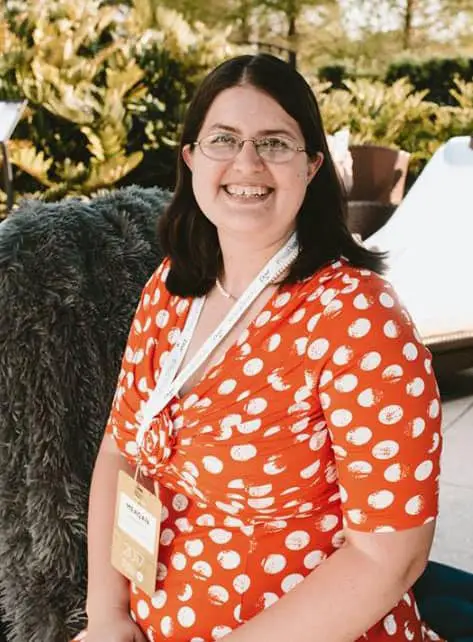 PR & Event policy for Meagan Gets Real
What I Offer
Product Reviews
Giveaways
Brand Ambassador
Social Media Promotion
Corporate Press Trips
Advertising On Meagan Gets Real 
Sponsored Facebook Live Videos
Press Trips
PR consultation with brands (currently working part-time as a Social Media Manager and Blogger Outreach manager for a curriculum brand.)
Meagan Gets Real Florida Opportunities
If you are asking to bring us out to a family attraction, please plan to bring the whole family when possible. You will get better coverage on this site with the entire family represented.
Local Product Reviews
Giveaways (Local attractions and products) 
Brand Ambassador
Social Media Promotion
Local Event Coverage
Corporate Press Trips
Advertising On More Than A Homeschool Mom
Twitter Parties
Sponsored Facebook Live Videos
PR consultation with brands (currently working part-time as a Social Media Manager and Blogger Outreach manager for a curriculum brand.) 
Don't see it on the list?
I am happy to discuss partnerships that would benefit my brand and my followers. Please email me at meagangetsreal@gmail.com and we can discuss a custom partnership or get a rate sheet for working together. 
Brands we have worked with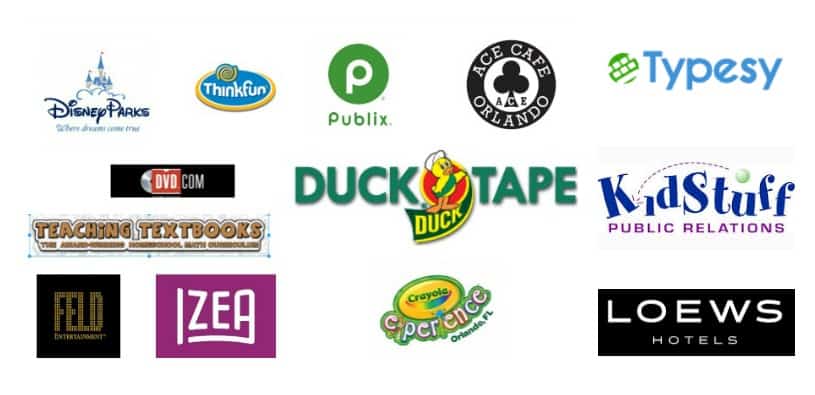 What have we done for brands in the past?
Cabana Bay Beach Resort Promotion Blog Post and Video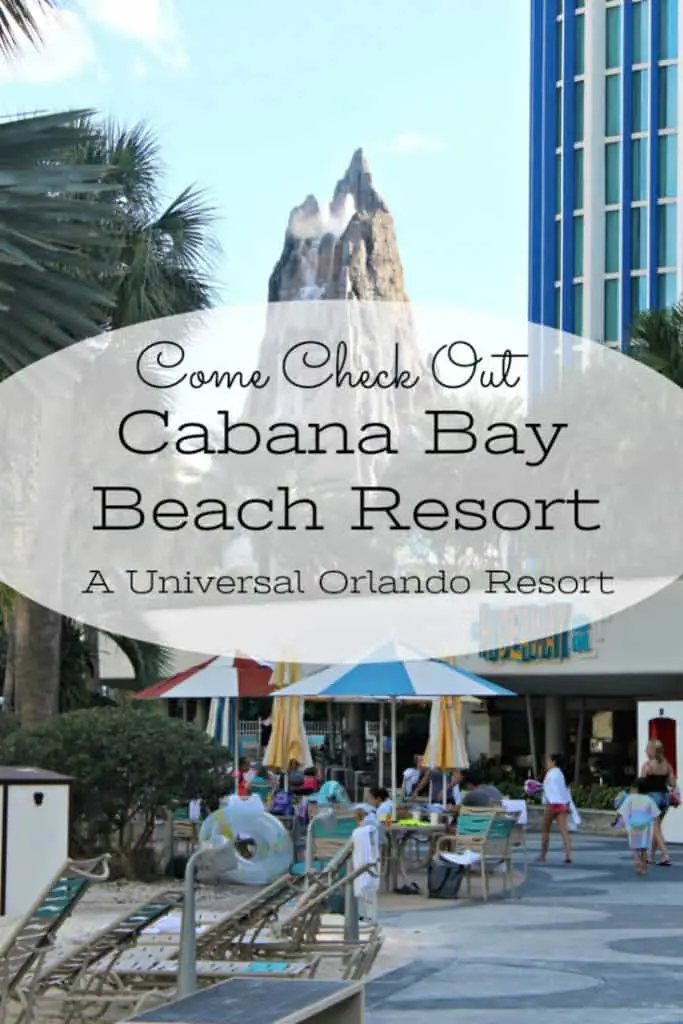 Instagram Highlight: See it on my Instagram Story Highlights. 
Typesy Typing Program Promotion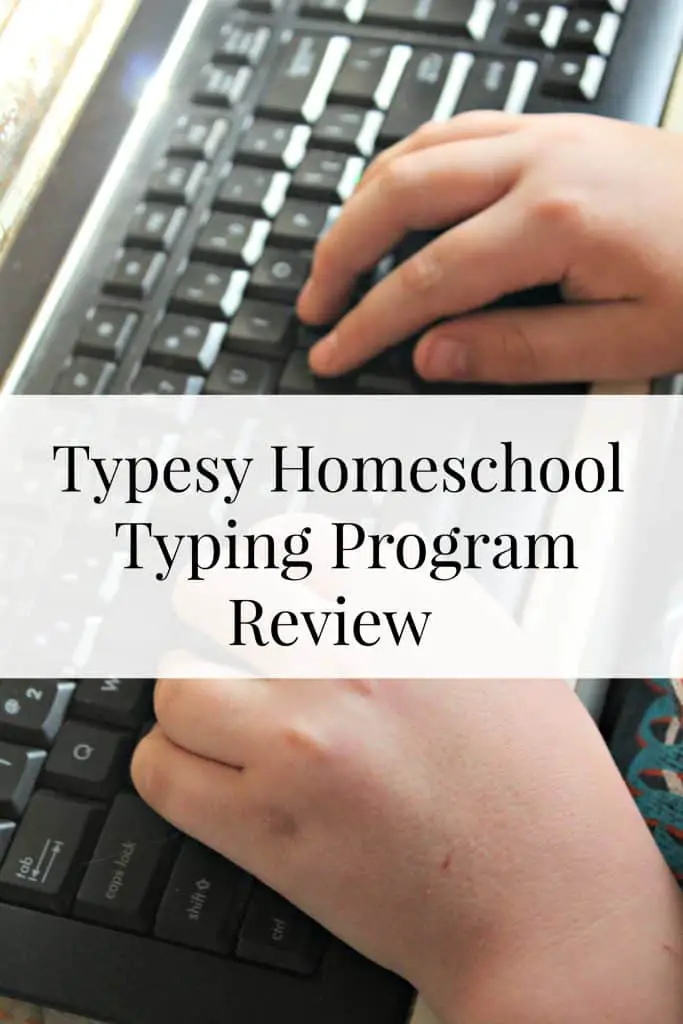 Duck Tape Project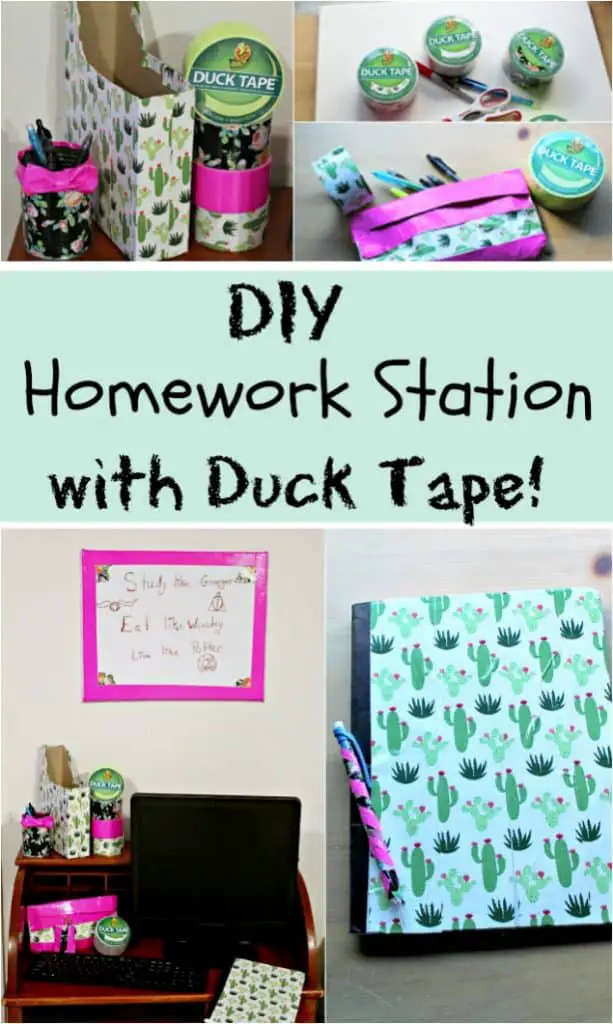 For all contacts, you can reach me at meagangetsreal@gmail.com or my partner at mgoepferich@gmail.com.
Does your brand need a Social Media or PR overhaul?
I am taking on social media and pr clients on a case by case basis in a consulting role. Do you need help figuring out what your next steps are for social media? Do you need to discuss how to run an event you have coming up? Are you new to working with digital influencers? Email me for my consulting rate so that we can get your marketing moving forward. meagangetsreal@gmail.com
Disclosure Policy
This policy is valid from 26, April 2010. This website is a personal website written and edited by me, Meagan Goepferich AKA More Than a Homeschool Mom. This website accepts forms of cash advertising, sponsorship, paid insertions or other forms of compensation. The compensation received may influence the advertising content, topics or posts made in this blog but not the opinions stated. That content, advertising space or post may not always be identified as paid or sponsored content. The owner of this website is compensated to provide opinions on products, services, websites and various other topics. Even though the owner of this website receives compensation for some of the posts or advertisements, I always give my honest opinions, findings, beliefs, or experiences on those topics or products. The views and opinions expressed on this website are purely my own. Any product claim, statistic, quote or other representation about a product or service should be verified with the manufacturer, provider, or party in question. This website does not contain any content which might present a conflict of interest. All reviews will be presented with honest opinions from me or those involved in reviewing the product-good or bad. All giveaways will be open to US only unless otherwise specified. Company offering the giveaway will be responsible for shipping product(s) to winner(s). I am a participant in the Amazon Service LLC Associates Program, an affiliate advertising program designed to provide a means for sites to earn advertising fees by advertising and linking to 
www.amazon.com
 from www.publixcouponqueen.com.
Privacy Policy for www.meagangetsreal.com
The privacy of our visitors to www.meagangetsreal.com is important to us. At www.meagangetsreal.com  we recognize that privacy of your personal information is important. Here is information on what types of personal information we receive and collect when you use and visit www.meagangetsreal.com, and how we safeguard your information. We never sell your personal information to third parties.
Log Files
As with most other websites, we collect and use the data contained in log files. The information in the log files include your IP (internet protocol) address, your ISP (internet service provider, such as AOL or Shaw Cable), the browser you used to visit our site (such as Internet Explorer or Firefox), the time you visited our site and which pages you visited throughout our site.
Cookies and Web Beacons
We do use cookies to store information, such as your personal preferences when you visit our site. This could include only showing you a popup once in your visit, or the ability to login to some of our features, such as forums. We also use third party advertisements on www.meagangetsreal.com to support our site. Some of these advertisers may use technology such as cookies and web beacons when they advertise on our site, which will also send these advertisers (such as Google through the Google AdSense program) information including your IP address, your ISP , the browser you used to visit our site, and in some cases, whether you have Flash installed. This is generally used for geotargeting purposes (showing New York real estate ads to someone in New York, for example) or showing certain ads based on specific sites visited (such as showing cooking ads to someone who frequents cooking sites).
DoubleClick DART cookies
We also may use DART cookies for ad serving through Google's DoubleClick, which places a cookie on your computer when you are browsing the web and visit a site using DoubleClick advertising (including some Google AdSense advertisements). This cookie is used to serve ads specific to you and your interests ("interest based targeting"). The ads served will be targeted based on your previous browsing history (For example, if you have been viewing sites about visiting Las Vegas, you may see Las Vegas hotel advertisements when viewing a non-related site, such as on a site about hockey). DART uses "non personally identifiable information". It does NOT track personal information about you, such as your name, email address, physical address, telephone number, social security numbers, bank account numbers or credit card numbers. You can opt-out of this ad serving on all sites using this advertising by visiting http://www.doubleclick.com/privacy/dart_adserving.aspx You can choose to disable or selectively turn off our cookies or third-party cookies in your browser settings, or by managing preferences in programs such as Norton Internet Security. However, this can affect how you are able to interact with our site as well as other websites. This could include the inability to login to services or programs, such as logging into forums or accounts. Deleting cookies does not mean you are permanently opted out of any advertising program. Unless you have settings that disallow cookies, the next time you visit a site running the advertisements, a new cookie will be added.
Cookie Policy for Meagan Goepferich
What Are Cookies
As is common practice with almost all professional websites this site uses cookies, which are tiny files that are downloaded to your computer, to improve your experience. This page describes what information they gather, how we use it and why we sometimes need to store these cookies. We will also share how you can prevent these cookies from being stored however this may downgrade or 'break' certain elements of the sites functionality. For more general information on cookies see the Wikipedia article on HTTP Cookies.
How We Use Cookies
We use cookies for a variety of reasons detailed below. Unfortunately in most cases there are no industry standard options for disabling cookies without completely disabling the functionality and features they add to this site. It is recommended that you leave on all cookies if you are not sure whether you need them or not in case they are used to provide a service that you use.
Disabling Cookies
You can prevent the setting of cookies by adjusting the settings on your browser (see your browser Help for how to do this). Be aware that disabling cookies will affect the functionality of this and many other websites that you visit. Disabling cookies will usually result in also disabling certain functionality and features of the this site. Therefore it is recommended that you do not disable cookies.
The Cookies We Set
This site offers newsletter or email subscription services and cookies may be used to remember if you are already registered and whether to show certain notifications which might only be valid to subscribed/unsubscribed users. From time to time we offer user surveys and questionnaires to provide you with interesting insights, helpful tools, or to understand our user base more accurately. These surveys may use cookies to remember who has already taken part in a survey or to provide you with accurate results after you change pages. When you submit data to through a form such as those found on contact pages or comment forms cookies may be set to remember your user details for future correspondence. In order to provide you with a great experience on this site we provide the functionality to set your preferences for how this site runs when you use it. In order to remember your preferences we need to set cookies so that this information can be called whenever you interact with a page is affected by your preferences. We respect your privacy and are committed to protecting it. The purpose of this Privacy Policy is to inform you what personally identifiable information we may collect and how it may be used. This statement only applies to this Website.
WHAT INFORMATION DO WE COLLECT AND HOW IS IT USED?
Information You Voluntarily Submit to the Website
: We may collect personal information from you such as your name or email address. For example, you may voluntarily submit information to the Website by leaving a comment, subscribing to a newsletter, or submitting a contact form. In addition, you are able to create a user profile, which allows you to create a username and password. We will store the username, but your password will not be visible in our records.
Information We Collect from Others
: We may receive information about you from other sources.  You may link your Facebook, Instagram, and/or Google accounts to your user profile.  If you choose to link your Facebook, Instagram, and/or Google accounts to your user profile, we will receive your name, email address and profile picture associated with that account.  The Website utilizes the Facebook commenting system, so if you choose to comment on a Website post, your profile picture will appear.
Automatically-Collected Information
: We automatically collect certain information about you and the device with which you access the Website. For example, when you use the Website, we will log your IP address, operating system type, browser type, referring website, pages you viewed, and the dates/times when you accessed the Website. We may also collect information about actions you take when using the Website, such as links clicked.
Cookies
: We may log information using cookies, which are small data files stored on your browser by the Website. We may use both session cookies, which expire when you close your browser, and persistent cookies, which stay on your browser until deleted, to provide you with a more personalized experience on the Website.
HOW YOUR INFORMATION MAY BE USED
We may use the information collected in the following ways:
To operate and maintain the Website;
To create your account, identify you as a user of the Website, and customize the Website for your account;
To send you promotional information, such as newsletters. Each email promotion will provide information on how to opt-out of future mailings;
To send you administrative communications, such as administrative emails, confirmation emails, technical notices, updates on policies, or security alerts;
To respond to your comments or inquiries;
To provide you with user support;
To track and measure advertising on the Website;
To protect, investigate, and deter against unauthorized or illegal activity.
THIRD-PARTY USE OF PERSONAL INFORMATION
We may share your information with third parties when you explicitly authorize us to share your information. Additionally, the Website may use third-party service providers to service various aspects of the Website. Each third-party service provider's use of your personal information is dictated by their respective privacy policies. The Website currently uses the following third-party service providers: Google Analytics – this service tracks Website usage and provides information such as referring websites and user actions on the Website. Google Analytics may capture your IP address, but no other personal information is captured by Google Analytics. Mail Chimp – this service is used for delivery of email updates and newsletters. We store your name and email address for purposes of delivering such communications.  Please refer to Mail Chimp's privacy policy for further information. At this time, your personal information is not shared with any other third-party applications. This list may be amended from time to time in the Website's sole discretion. Except when required by law, we will not sell, distribute, or reveal your email addresses or other personal information without your consent; however, we may disclose or transfer personal information collected through the Website to third parties who acquire all or a portion of our business, which may be the result of a merger, consolidation, or purchase of all or a portion of our assets, or in connection with any bankruptcy or reorganization proceeding brought by or against us.
ANONYMOUS DATA
From time to time, we may use anonymous data, which does not identify you alone, or when combined with data from other parties. This type of anonymous data may be provided to other parties for marketing, advertising, or other uses. Examples of this anonymous data may include analytics or information collected from cookies.
PUBLICLY VISIBLE INFORMATION
If you create a user profile on the Website or leave a comment, certain information may be publicly visible.  To create a user profile, you must choose a username and password and input your email address for profile confirmation.  Your email address will never be available publicly.  At your option, you may also add an avatar, a profile description, and a link to your website. You may also choose to link your Facebook, Instagram, and Google Account. Users may see your username, avatar, profile description and website information.
COOKIES
The Website uses cookies to store visitors' preferences, record user-specific information on what pages users access or visit, ensure that visitors are not repeatedly sent the same banner ads, customize Website content based on visitors' browser type or other information that the visitor sends. Cookies may also be used by third-party services, such as Google Analytics, as described herein. Users may, at any time, prevent the setting of cookies, by the Website, by using a corresponding setting of your internet browser and may thus permanently deny the setting of cookies. Furthermore, already set cookies may be deleted at any time via an Internet browser or other software programs. This is possible in all popular Internet browsers. However, if users deactivate the setting of cookies in your Internet browser, not all functions of our Website may be entirely usable.
ADVERTISING
Display Ads
We may use third-party advertising companies to serve content and advertisements when you visit the Website, which may use cookies, as noted above.
Retargeting Ads
From time to time, the Website may engage in remarketing efforts with third-party companies, such as Google, Facebook, or Instagram, in order to market the Website. These companies use cookies to serve ads based on someone's past visits to the Website.
Affiliate Program Participation
The Website may engage in affiliate marketing, which is done by embedding tracking links into the Website. If you click on a link for an affiliate partnership, a cookie will be placed on your browser to track any sales for purposes of commissions. The Creative Stay At Home Mom is a participant in the Amazon Services LLC Associates Program, an affiliate advertising program designed to provide a means for sites to earn advertising fees by advertising and links to Amazon.com.  As part of this Amazon Associates program, the Website will post customized links, provided by Amazon, to track the referrals to their website. This program utilizes cookies to track visits for the purposes of assigning commission on these sales.
Newsletters
On the Website, you may subscribe to our newsletter, which may be used for advertising purposes. All newsletters sent may contain tracking pixels. The pixel is embedded in emails and allows an analysis of the success of online marketing campaigns. Because of these tracking pixels, we may see if and when you open an email and which links within the email you click. Also, this allows the Website to adapt the content of future newsletters to the interests of the user. This behavior will not be passed on to third parties.
RIGHTS RELATED TO YOUR PERSONAL INFORMATION
Opt-out – You may opt-out of future email communications by following the unsubscribe links in our emails. You may also notify us at thecreativesahm@gmail.com to be removed from our mailing list. Access – You may access the personal information we have about you by submitting a request to thecreativesahm@gmail.com. Amend – You may contact us at thecreativesahm@gmail.com to amend or update your personal information. Forget – In certain situations, you may request that we erase or forget your personal data. To do so, please submit a request to thecreativesahm@gmail.com. Please note that we may need to retain certain information for record keeping purposes or to complete transactions, or when required by law.
SENSITIVE PERSONAL INFORMATION
At no time should you submit sensitive personal information to the Website. This includes your social security number, information regarding race or ethnic origin, political opinions, religious beliefs, health information, criminal background, or trade union memberships. If you elect to submit such information to us, it will be subject to this Privacy Policy.
CHILDREN'S INFORMATION
The Website does not knowingly collect any personally identifiable information from children under the age of 16. If a parent or guardian believes that the Website has personally identifiable information of a child under the age of 16 in its database, please contact us immediately at thecreativesahm@gmail.com and we will use our best efforts to promptly remove such information from our records.
Third Party Cookies
In some special cases we also use cookies provided by trusted third parties. The following section details which third party cookies you might encounter through this site. This site uses Google Analytics which is one of the most widespread and trusted analytics solution on the web for helping us to understand how you use the site and ways that we can improve your experience. These cookies may track things such as how long you spend on the site and the pages that you visit so we can continue to produce engaging content. For more information on Google Analytics cookies, see the official Google Analytics page. Third party analytics are used to track and measure usage of this site so that we can continue to produce engaging content. These cookies may track things such as how long you spend on the site or pages you visit which helps us to understand how we can improve the site for you. From time to time we test new features and make subtle changes to the way that the site is delivered. When we are still testing new features these cookies may be used to ensure that you receive a consistent experience whilst on the site whilst ensuring we understand which optimisations our users appreciate the most. As we sell products it's important for us to understand statistics about how many of the visitors to our site actually make a purchase and as such this is the kind of data that these cookies will track. This is important to you as it means that we can accurately make business predictions that allow us to monitor our advertising and product costs to ensure the best possible price. The Google AdSense service we use to serve advertising uses a DoubleClick cookie to serve more relevant ads across the web and limit the number of times that a given ad is shown to you. For more information on Google AdSense see the official Google AdSense privacy FAQ. We use adverts to offset the costs of running this site and provide funding for further development. The behavioural advertising cookies used by this site are designed to ensure that we provide you with the most relevant adverts where possible by anonymously tracking your interests and presenting similar things that may be of interest. In some cases we may provide you with custom content based on what you tell us about yourself either directly or indirectly by linking a social media account. These types of cookies simply allow us to provide you with content that we feel may be of interest to you. Several partners advertise on our behalf and affiliate tracking cookies simply allow us to see if our customers have come to the site through one of our partner sites so that we can credit them appropriately and where applicable allow our affiliate partners to provide any bonus that they may provide you for making a purchase. We also use social media buttons and/or plugins on this site that allow you to connect with your social network in various ways. For these to work the following social media sites including; Facebook, Twitter, Instagram, Pinterest, Google +, Stumble Upon, will set cookies through our site which may be used to enhance your profile on their site or contribute to the data they hold for various purposes outlined in their respective privacy policies.
More Information
Hopefully that has clarified things for you and as was previously mentioned if there is something that you aren't sure whether you need or not it's usually safer to leave cookies enabled in case it does interact with one of the features you use on our site. However if you are still looking for more information then you can contact us through one of our preferred contact methods. This Cookies Policy was created with the help of the CookiePolicyGenerator.com Email: morethanahomeschoolmom@gmail.com