10 Must Have Homeschool Manipulatives
When you first start homeschooling you sit down and make a list of everything you could possibly need in order to homeschool effectively. As the school year goes on, you find that half of what you thought you needed, sits in a box forgotten. Today I thought it would be a good idea to share my 10 must have homeschool manipulatives. I hope that this will help you to cut back on some of the things you thought you needed to buy.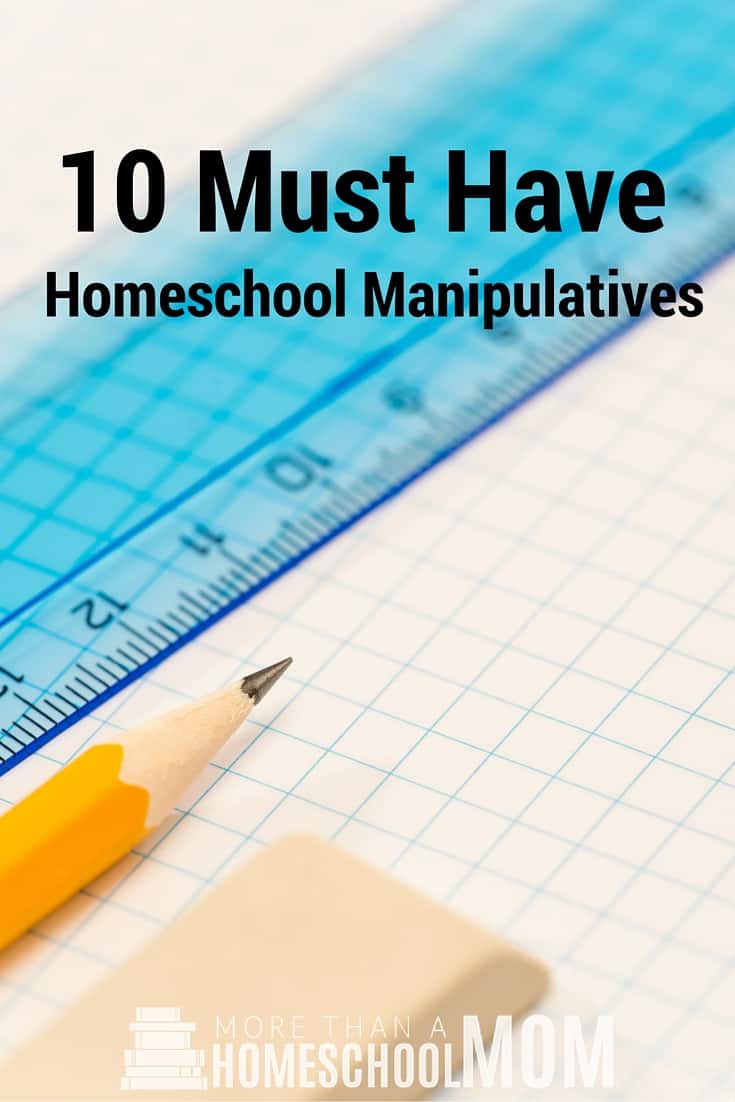 10 Must Have Homeschool Manipulatives
Teaching Clock
This can be a simple foam clock from the dollar section or a plastic one like the ones pictured above. These are great for giving children a hands-on way to learn about telling time. Most children struggle with using clocks that are not a digital format. This is a simple tool to help move past that.

Counting bears are fantastic for teaching younger children to understand colors, sequencing, and grouping. These are also great because they are made of thick plastic and they are very durable. Mine lasted through both children and were still good enough for hand me downs to other homeschoolers.
Linking cubes are great tools for helping to learn addition, subtraction, and multiplication. When you are done using them for school, the kids also love using them as a fun building toy. These are very durable and can be used by multiple children.
Geoboards are a great tool for teaching shapes, fractions, and so much more. We loved ours and they are great for challenging children to build certain shapes and think beyond what is simple.
Play Money
Play money is a great tool to have on hand. Because most families don't keep a collection of spare cash and coins around the house for kids to play with, it can be good to keep play money on hand instead. Make sure whichever one you buy is as realistic as possible. You don't want your child confused when they go to use real money.
Test Tubes, Beakers, and other science manipulatives. 
If you are going to be working on hands-on experiments you will need these items on hand. You may need all of the different items. Look at what your Science projects will require.
Play Doh 
Never underestimate the value of play-doh as a great homeschool manipulative. We have used it for building words when I was teaching R to read. We have also used it for building models of something we were working on or as a cool down activity when we were having an overwhelming homeschool day.
Graph paper with large squares is one of my best friends on the planet! If you have a child that has dyslexia or struggles with Math this is a must-have. For my daughter, it helps her to line up her numbers and keep things in the column it belongs in.
Ruler
Rulers are a huge help in homeschooling. Make sure to get one that includes centimeters and millimeters. Not all budget rulers will include all measurements. I suggest also buying a yard stick as you will need it for some projects.

Dry erase lap boards are an excellent way for a child to work on a concept or problem while sitting with you doing school work. You can make your own lap boards or buy one. We like to use these for drawing out things I am teaching for my little guy with busy hands.
What is your favorite homeschool manipulative?
Want more?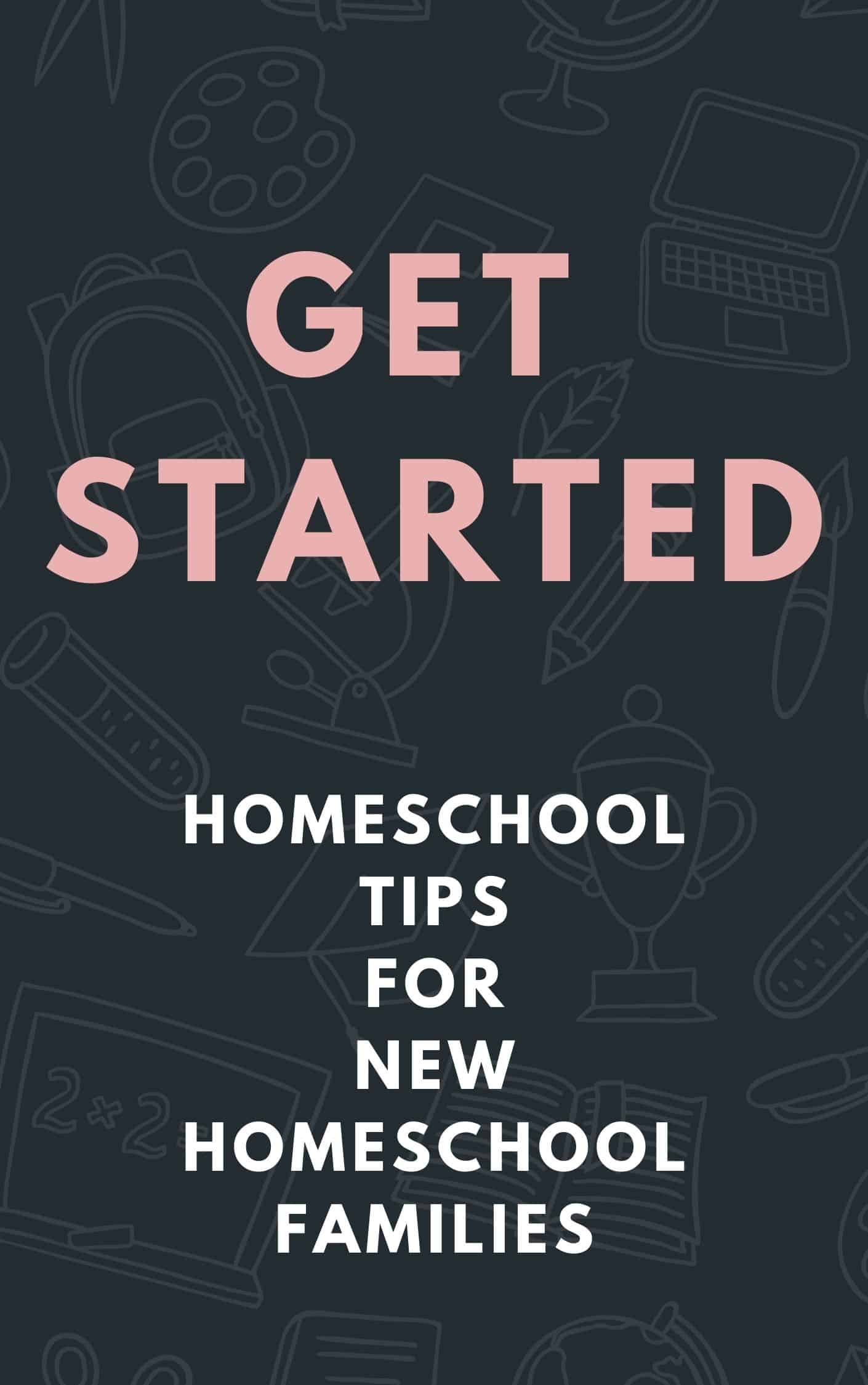 Find homeschool tips and information for new homeschoolers to help you get started on a new homeschooling adventure. Over 60 pages of advice, tips, and questions to ask yourself before beginning homeschooling.
Buy the Book
Looking for more?