Zoo Animal Trading Card Printable
Zoo animal trading cards make the perfect zoo companion. We are blessed to live in an area filled with many animal-loving attractions. We have zoos, theme parks, and many great animal rescues. Not all of these places have great information about the animals on hand for the kids. I wanted to make sure that my kids would have a bit of information on hand for them when visiting local animal attractions or the zoo.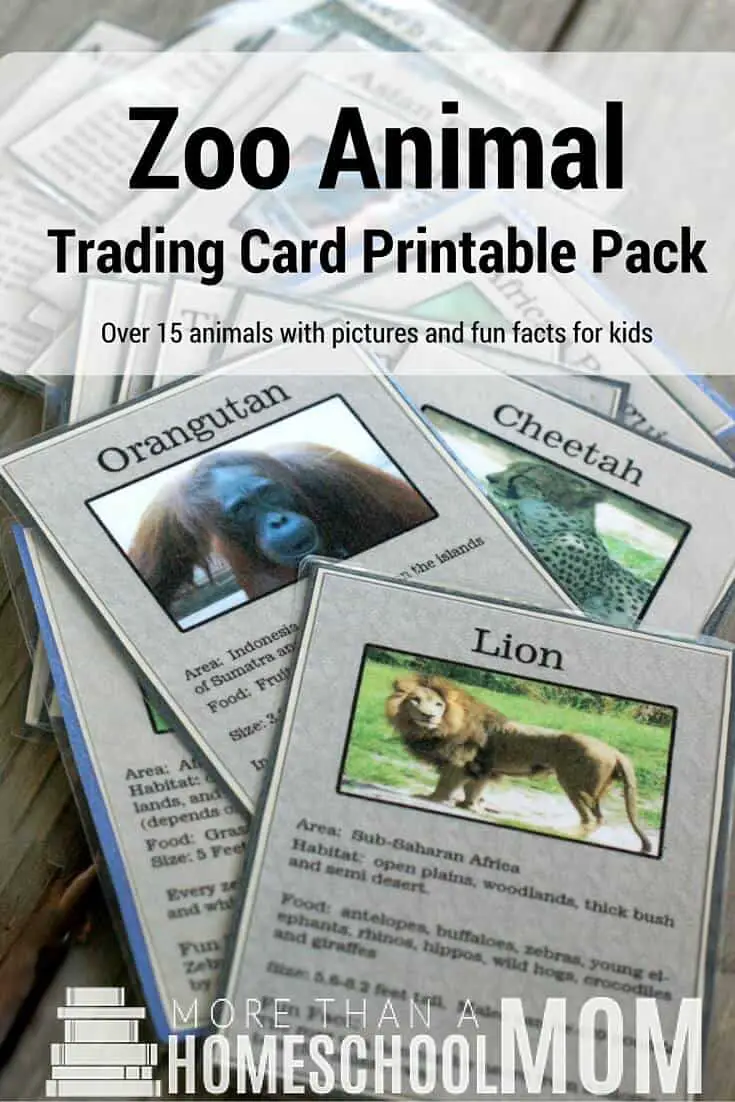 Zoo Animal Fact Card Printables
Are you visiting the zoo or a theme park with animals soon? Don't miss out on this great pack. We plan to bring these along and give each one to them as we spot that animal. There are many ways you could have fun with these though. I will point out that Busch Gardens does have a card of their own. If you speak with the keepers sometimes your children can get one. I created these because you can't always get them and there isn't a keeper at every habitat.
What's included?
This pack includes 17 cards with images, names, area, habitat, food, size, and a few fun facts about the animal. All images are my original shots from Busch Gardens Tampa.
Animals in this pack:
African Penguin
Aldabra Tortoise
American Alligator
Asian Elephant
Cheetah
Chimpanzee
Flamingo
Lion
Meerkat
Orangutan
Red Kangaroo
Silverback Gorilla
Thomson's Gazelle
Tiger
White Rhino
Zebra
Making your cards last:
For ours, I did the following:
Print out the three sheets of the printable.
Cut out each card.
Glue each card onto construction paper. (I used different colors based on which kid was getting which deck.)
Cut out your cards.
Laminate your cards.
Cut out and enjoy.
By laminating individually you are sealing them better for long term use. If you want to skip the stage with the construction paper you could also print these on card stock.