Winnie the Pooh Hunny Pot
Ever since my daughter saw the first teaser trailer for Christopher Robin the house has been a Winnie the Pooh house. It kind of fits because my daughter had a Winnie the Pooh nursery as a baby. Pooh just has so many fantastic quotes and fun life lessons. We decided to put together this Winnie the Pooh Hunny Pot to enjoy a sweet treat and then decorate her room. Make sure to read past the craft to score your free Winnie the Pooh printables!
Winnie the Pooh Hunny Pot Dessert
You will need:
Small Terra Cotta Pot
Red acrylic paint
Yellow acrylic paint
Red puff paint
Start by applying a red base coat to the entire pot.
Next you will add your yellow dripping honey to the rim.
Using your red puff paint write the word hunny on your pot once it has time to dry. Make sure to reverse one of the N's.
For the dessert
Once the paint dries, you can fill the pot with vanilla ice cream.
Next you will mix together honey and sea salt for a salted honey topping. You could also make the topping for the dessert on this post.
Drizzle it over the top of your ice cream.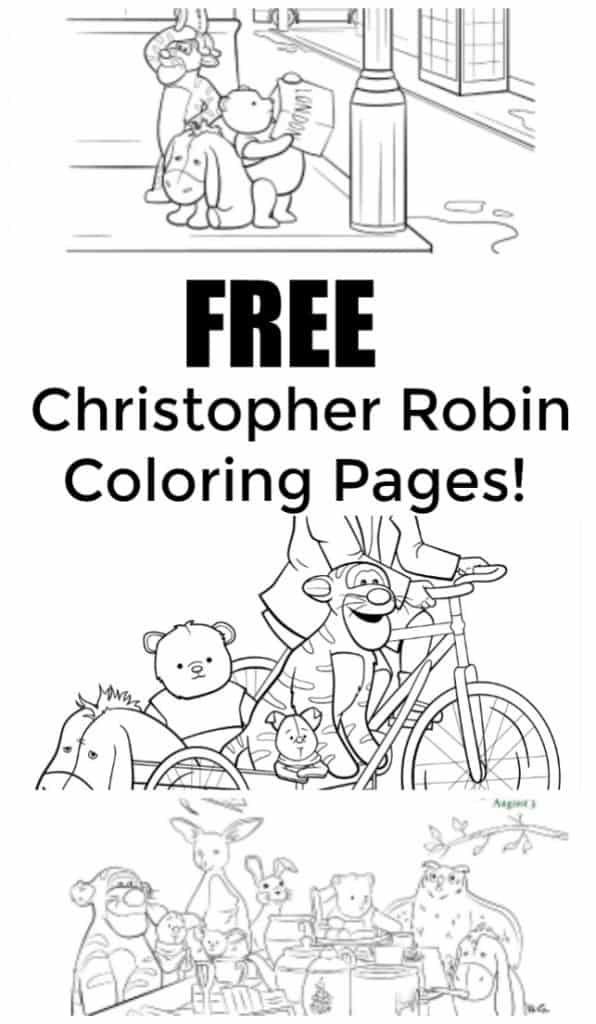 Free Christopher Robin Coloring Pages
Looking for a way to get your kids excited for the new movie? These coloring pages are sure to make them smile. I am particularly fond of the Eeyor as well as the London picture. Which one is your favorite? Feel free to tag me on Instagram and show me the picture your kids color.
Free Christopher Robin Activity Pages
Do you have a teen or tween in the house? You definitely want to print out and laminate the door hangers! They scream teen/tween to me. That could be because my tween is a huge fan of Winnie the Pooh though. The spot the difference sheets look like a lot of fun! This would be fun to laminate for a road trip.
Like CHRISTOPHER ROBIN on Facebook: https://www.facebook.com/DisneyChristopherRobin/
Follow Walt Disney Studios on Twitter: https://twitter.com/disneystudios 
Follow Walt Disney Studios on Instagram: https://www.instagram.com/disneystudios/
CHRISTOPHER ROBIN arrives in theatres everywhere on August 3rd!