My son and I were hosted for dinner to learn more about everything offered to the Orlando area community. All opinions here are 100% our own and not influenced by this dinner. With our move to better eating habits, we have been using raw honey more instead of more processed sugars. I have loved seeing different ways to use raw honey for cooking and for adding a touch of sweet to a recipe. I will share later in this post where you can find some of the best raw honey you will ever eat. For now, let me share some uses for raw honey that are sure to put a smile on your face.
Uses for Raw Honey
There are countless other uses. These are just a few of our favorites!

Smoothies
Green smoothies are a staple in our house. I eat them every day for lunch. They make a quick option for a work at home mom who gets busy and can't make a full lunch. It's also a fantastic way to get kids who don't love vegetables to eat their greens without a problem! Many people will sweeten a smoothie with sugar but I find that honey is a natural sweetener that adds a special flavor you won't want to miss out on!
Smoothie Recipe I love
This is my go-to recipe most days. The fruit might change but the rest of the base ingredients will stay the same.
Tropical Green Smoothie
2.5 cups kale or spinach
– I prefer kale but some are not fans of the strong flavor of kale and opt for spinach.
1/2 cup frozen tropical fruit – 
I like the bag from Aldis.
1/2 avocado sliced
1 teaspoon honey
1/4 cup water
Spoonful as a treat or for a cough/a sore throat
Are you having a sweet tooth day? Instead of going for all the sweets your body doesn't need, have a teaspoonful of honey to satisfy your sweet tooth. Dealing with a cough or a sore throat? Honey can offer you natural relief without all the additives in some cough drops and medicines. I am a huge fan of a spoonful of honey for a sore throat. My kids will ask for a spoonful of honey before asking for cough medicine or a throat spray. It really does help and it is easy to get kids to take a bit of honey.
Sweeten a hot cup of tea
Do you enjoy a hot cup of tea? I know that I love hot tea after a long day. Instead of dumping sugar into it, add honey. It will dissolve well and sweeten your tea easily. It doesn't take much either. I have found that different types of raw honey will give you a different flavor with certain teas. My favorite combo is wildflower honey and chamomile tea. I recommend trying out different combinations to find your perfect flavor mix.
After School Snacks with Honey
When my daughter gets home from school she is always hungry. Sometimes all she wants is something sweet. As a mom, I don't want her eating something loaded with artificial sugars or ingredients. One of the things I love to do is to make her a glass or bowl of fruit with a bit of honey to add a bit of a sweet flavor. Honey is so delicious on blueberries and apples! It's also a treat you can feel good about as a parent!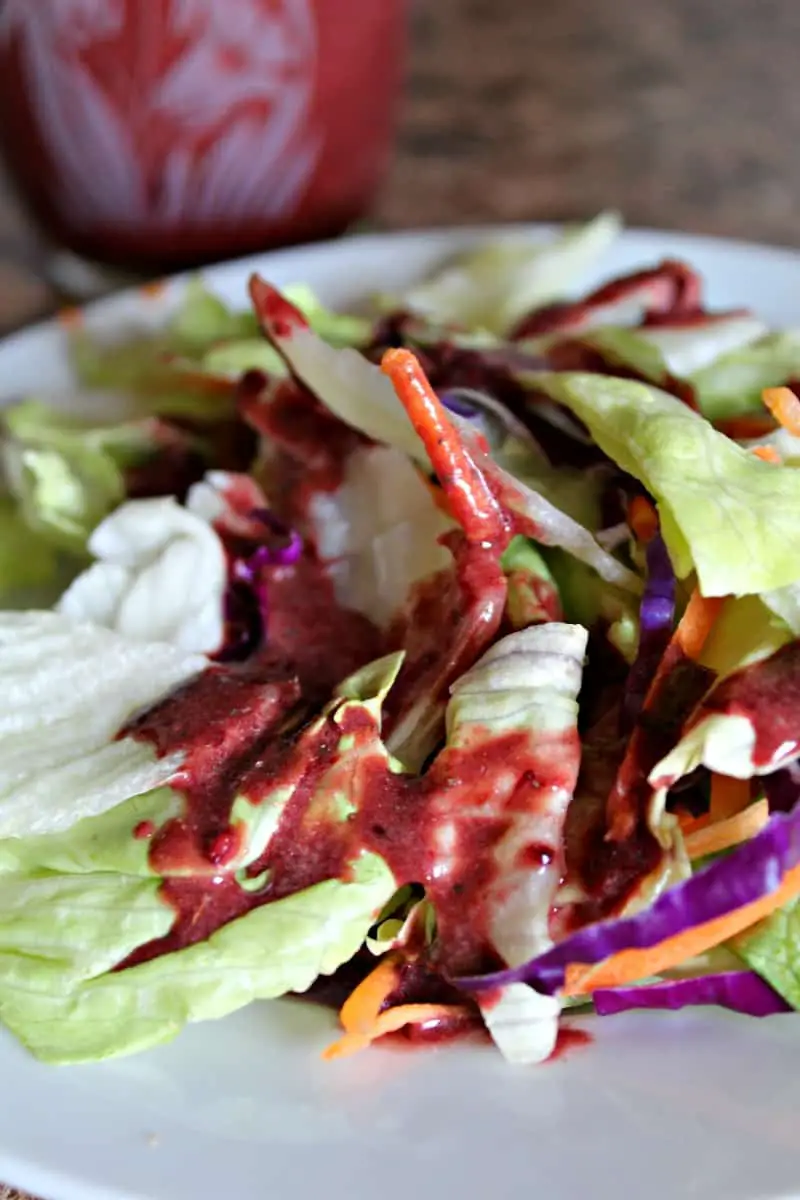 Dressings/Marinades
One of my
favorite salad dressing recipes
includes honey as the sweetener. It makes a great healthy option to add some sweet flavors to a vinaigrette or a nice contrast to garlic in a chicken marinade. I am a huge fan of mixing honey, garlic, and a touch of salt together and using that as a rub for baked chicken! It's just delicious! It also works great with pork chops!
Did you know your honey purchase can change lives?
Second Harvest Food Bank of Central Florida has a Culinary Training Program for people who are at-risk and economically disadvantaged. This no-cost culinary life skills training helps people to pursue a sustainable career in the food industry. You can shop thru
their website
and use code 
LOVEMOM
to take 15% off your purchase! Shipping varies and there are Orlando area stores that have store pickup as well as the ability to pick up at the Second Harvest Food Bank.
My favorite deals
One of my favorite deals is the Honey for Good Bundle! With the coupon code you can pay under $20 for 3 jars of this incredible local raw honey! (Be warned, the flavor is so good you may end up wanting more than just 3!)
Cookies for Good
Cookies for Good would be an amazing addition to a wedding or event. You can have the cookie customized with your business logo or iced for an event. Even better, 100% of the profits go back into the program!
Looking for more?