The Shot Heard Round the World Mini Unit Study
Over the last few weeks we have been working through History using the Liberty's Kids series. This week we will be working on The Shot Heard Round the World. I am so excited for the lesson I have put together with this. Even better, I have made it free for you to enjoy with your kids as well. Check out this great Shot Heard Round the World Unit Study.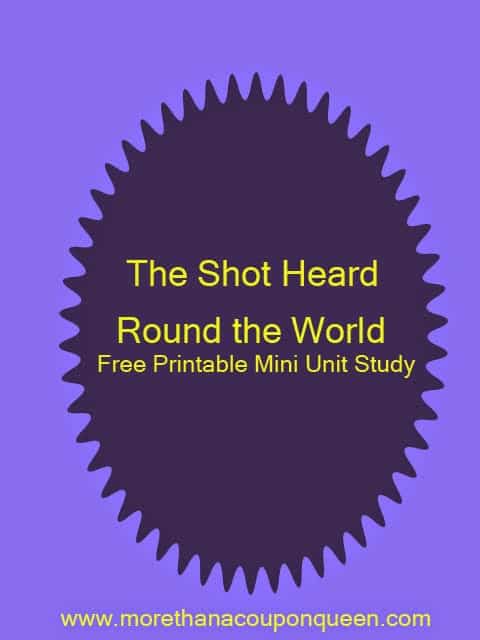 The Shot Heard Round the World Liberty's Kids Lesson
Lesson Plan 
Start with the comic. – I like the idea of having a completed comic at the end of the series showing the story of history from my child's perspective. This is a fantastic way to see the lesson through their eyes.
Next, work on the creative writing sheet. – The goal is to have the children focus on what the soldiers on each side might have been thinking and how they would react.
After this work on the art sheet. – The goal of this sheet is to show the feelings the child believes were being experienced at the time the shot was fired.
We will finish with the Press sheet. – This form is there to help us focus on the importance of an honest press.
What's included?
Comic Template
Creative Writing Sheet
Coloring Template
Talking about the press