Summer Fun at Wild Florida
Are you looking for a way to go on an adventure this summer? You don't always have to go to the "main" attractions everyone brags about. In fact, you might find that you can have more fun from the comfort of your own car in the air conditioning! Located just outside of Orlando you can find the Wild Florida Safari Park. Read on to find out how you can enjoy the summer fun at Wild Florida! 
Wild Florida Gator Park and Drive Thru Safari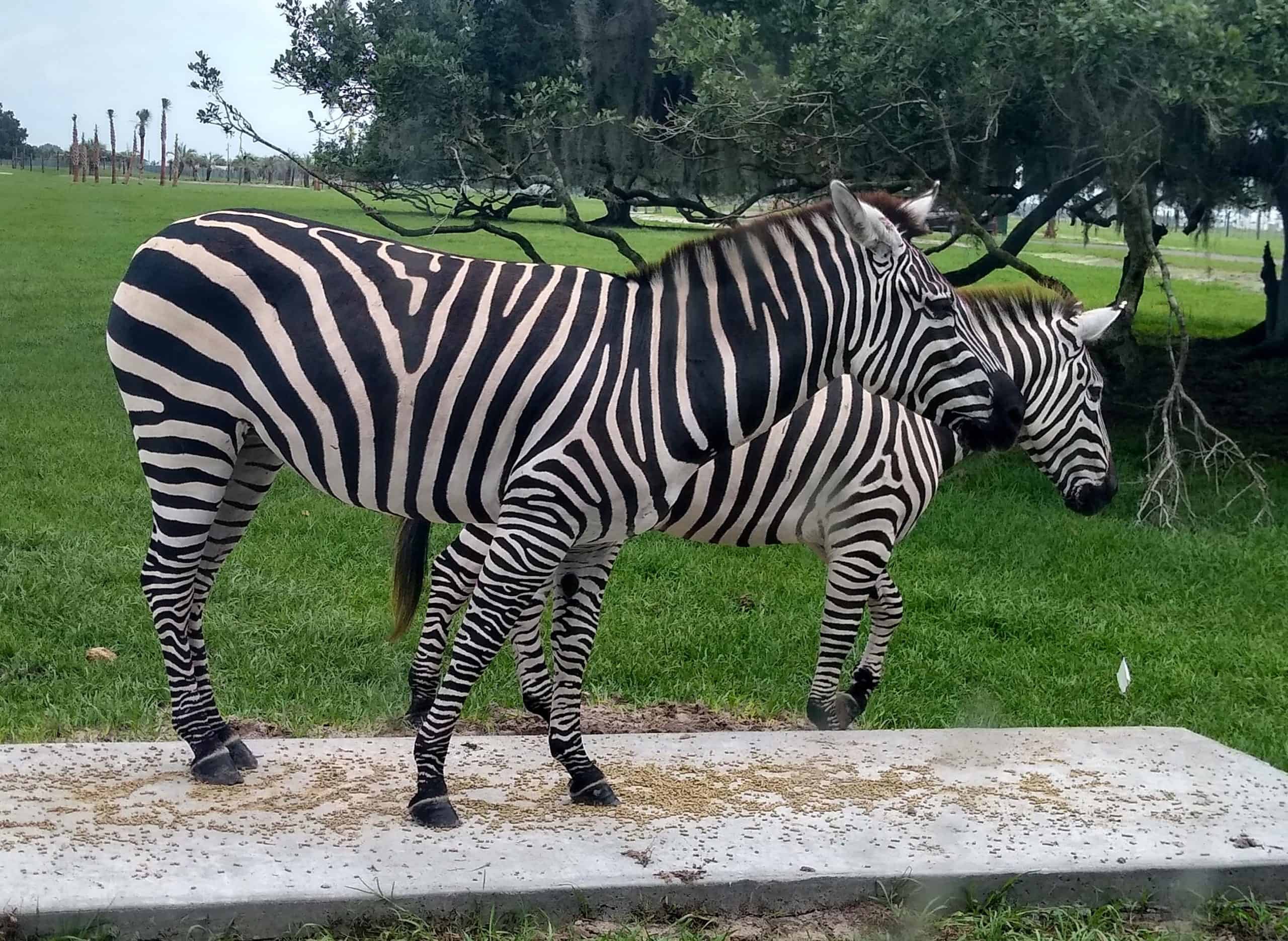 Go on a Wild Drive-Thru Safari 
Wild Florida has recently extended their drive-thru safari which means you get the chance to drive thru a vast expanse of some incredible animals you don't want to miss out on seeing! They have a huge selection of animals and they roam freely walking in front of your car or stopping to snack right out the window. Even better, you can enjoy all of this while staying cool and comfortable in your own car. Take the drive-thru safari at your pace and try to spot every animal! 
Tips for Having Fun on a Wild Florida Drive-Thru Safari
Go to the bathroom before your safari. – The bathrooms are down a bit from the safari but a restroom pit stop before the safari will let you take things slowly and fully enjoy the safari. 
Pack Snacks and Drinks – Drinks and snacks aren't necessary but they make the experience more fun. Bring your favorite snacks to enjoy as you check out all of the animals. 
Make sure to grab a scavenger hunt. – When you check-in at the safari, make sure to grab enough scavenger hunts for everyone. It will help you to know which animals you are looking at. It can also help to have pens to fill this out if you want to. 
Clean your windows before you go.- You're going to want tons of pictures. Make sure to clean your windows so you can get all the shots you really want! 
Go early in the day. – As it gets later in the day, animals can hide from the heat. You also run a higher risk of running into a Florida afternoon thunderstorm. Start your morning early and enjoy seeing a variety of animals. 
Hand Feed Giraffes
As you exit the drive-thru safari, park and go on a new adventure. Feeding the giraffes only costs $5 per person! Talk about a once-in-a-lifetime experience for your kids! You can have fun snapping pictures while feeding a few of the giraffes on the giraffe feeding platform. You may find that you want to come back and experience this more than once as it's so much fun to get up close and personal with giraffes. Don't be surprised if your children laugh and scream as a giant giraffe tongue licks them in the process. 
Feed birds in the aviary
The aviary is a nice shaded area filled with birds. We bought the bird sticks as part of our feeding package while there and the kids had a blast. Don't let the picture above fool you. By the end of it, they were holding three and four birds each. One of the girls even took the time to teach a little girl about birds. It was definitely a highlight of our night. 
Visit the petting zoo
I'm normally not a fan of petting zoos at any attraction. Wild Florida is definitely the exception to the rule. If it weren't hot outside, we probably would have sat in this petting zoo with the baby goats for our entire day. The kids just loved getting the chance to interact with so many animals. The large tortoise was also a hit. Whether you bring money to feed them or not, you're sure to love the petting zoo at Wild Florida! 
What about the summer heat? 
I'm not going to lie to you. Florida gets HOT in the summer months and it can less enjoyable to be outside. It might be wise to do all your outdoor adventures early in your visit to see the animals and some of the native Florida wildlife and then save your afternoon for the drive-thru safari. You can also stay hydrated by buying drinks there or bringing a cooler full of drinks and snacks in your car. Keeping hydrated is the most important part of your Wild Florida adventure for sure!