We've been having a lot of fun exploring Science using food. We've been talking a lot about how smell works and how it can change the way your food tastes. I decided it would be fun to put together a smell science experiment for the kids so they could explore this more! Make sure to scroll down for free printables to go with your project.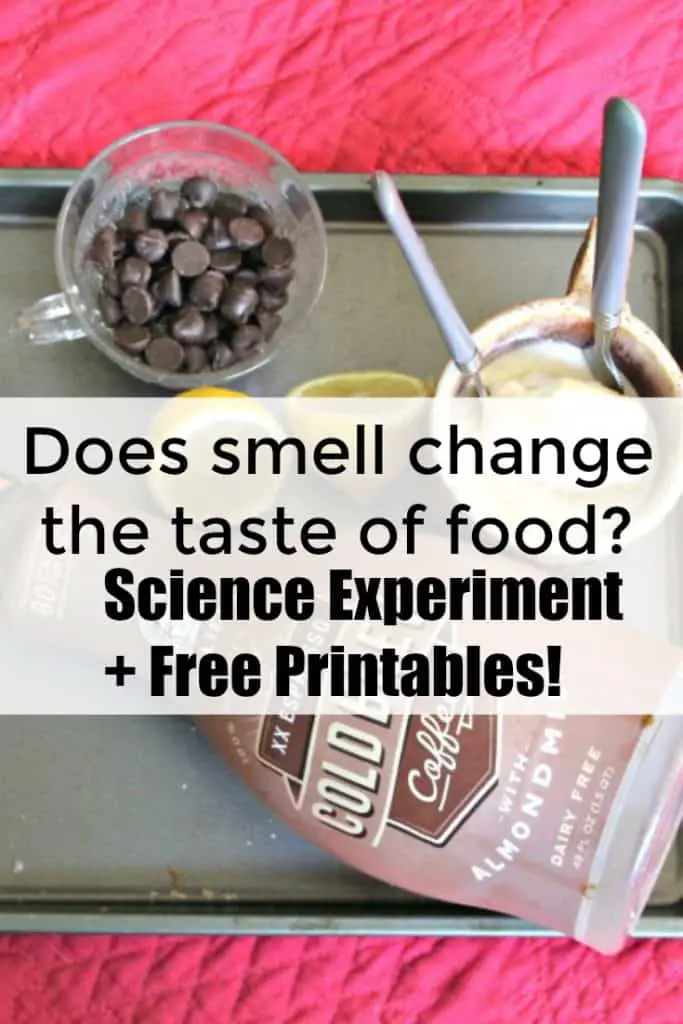 Smell Science Experiment | Does Smell Change the taste of food?
Please keep in mind that you can switch this up a ton and make it work for your kids and your household. That could mean skipping dairy or going gluten-free if needed. We went with a coffee container that held the smell because my husband forgot to pick up ground coffee for me. You could use ground coffee or coffee beans.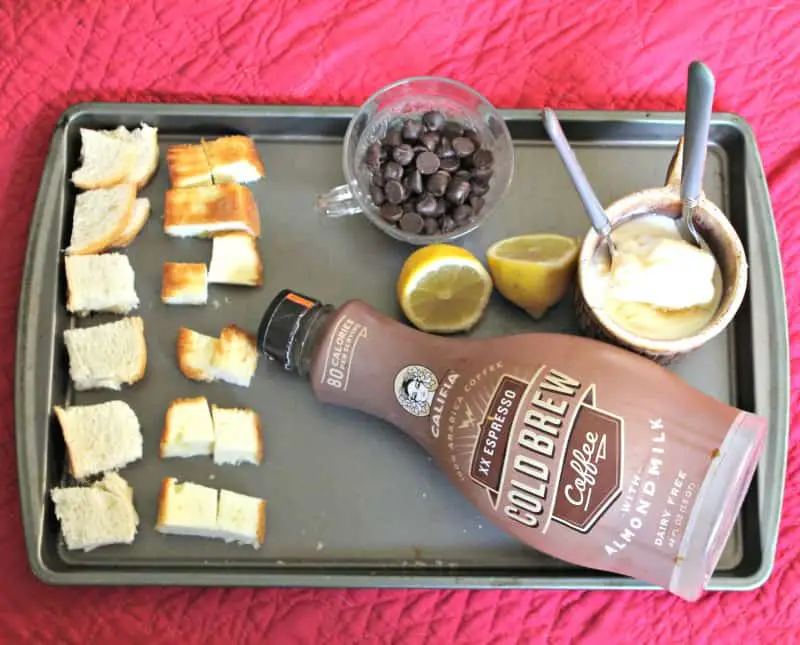 You will need: 
Bread – Cut into pieces.
Pound Cake – Cut into pieces
Chocolate Chips – In a bowl
Vanilla Ice Cream – 1 cup
Lemon
Blindfold
Directions
Start by printing out the printables linked below.
Fill out the experiment sheet.
Prepare all of your foods and lay them out so they are easily accessible.
Blindfold your child. 
You will do this in rounds.
Start with a food without any smells added.
Try a bite next while smelling lemon.
Try a bite while smelling coffee.
Try a bit while smelling chocolate.
Try a bite with your nose plugged.
As you have them trying each bite, log their ranking for taste on the log sheet provided below.
See our experience with this experiment.
Learn more about your sense of smell.
The video below is very in depth but it is a lot of fun! I really enjoyed this but younger kids may tune it out. It would still be a great option even if you only had them watch the portion he does about pizza and tasting it.
Looking for more?