Christmas is just around the corner. With it comes the flood of Christmas parties, get-togethers, and family meals. It can be easy to break the bank trying to put together gifts for every event. Guess what. It doesn't have to me. This week the kids and I made up a batch of salt dough ornaments. These will be perfect for ornament swaps, teacher gifts, and as a thank you for a party invitation. Let me share how you can make these simple ornaments with your kids or for yourself if you prefer.
Salt Dough Ornaments
You Will Need
2 cups All-Purpose Flour
1 cup Salt
1 cup Water
Rolling Pin 
Acrylic Paint
Cookie Cutters
Paint Brushes
Mod Podge
Making the Dough and the Ornaments
For your dough you will combine flour, salt, and water.
Mix until you have a ball of dough.
If it seems to dry to clump together add a tablespoon of water at a time until you get the right consistency.

Once your dough is made you will want to coat your table with a thin layer of flour.
Grab a ball of dough the size of a golf ball.
Roll it out to 1/4 inch thin.
Use your cookie cutters to cut your ornament.
Make sure to make either a hole for hanging the ornament or using a little extra dough make a spot for the ribbon or hook to go through.
Bake at 325 degrees for 2 hours.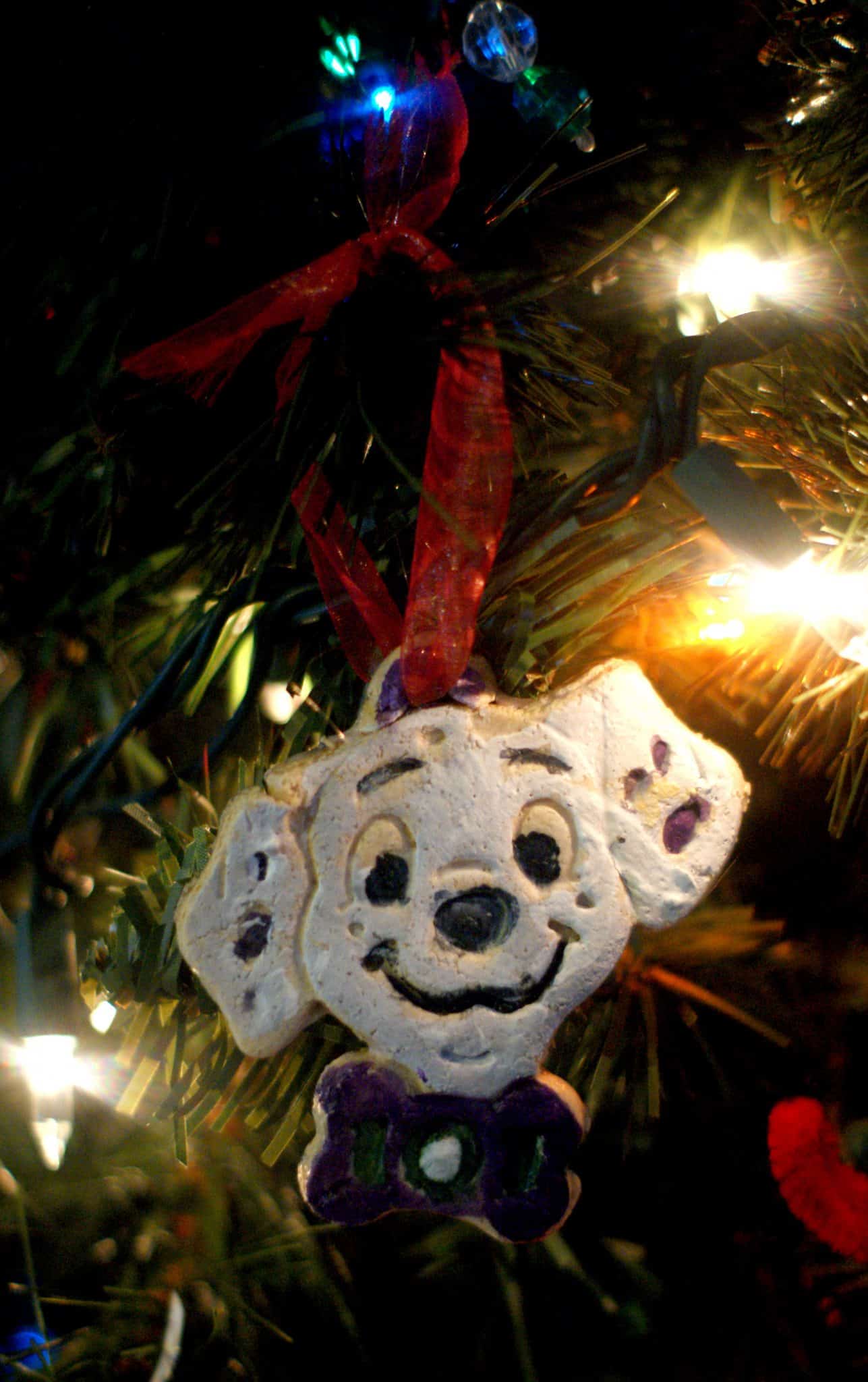 Decorating your Ornaments

Make sure to let your ornaments cool completely before decorating.
Paint your ornaments however you like.
I recommend a fine tipped paint brush for any of your detailed ornaments. The dalmatian above was painted by my nine year old. With the right brushes, kids can do really great at this.
Let dry.

Once your ornaments are completely dry, paint on a thin coat of modpodge. This will seal your ornament to keep it from pests.
Salt Dough Ornament Ideas
[mv_create title="Salt Dough Ornaments Ideas" key="16″ type="list" layout="hero"]