I have started hosting a really fun show on YouTube and Facebook sharing real talk for real moms from real moms. I will link all of the episodes at the bottom of this post. I wanted to take a minute though and answer the questions I normally ask my guests. I wanted to answer in this format so that moms know where I stand as the host of this show. My heart is to open the door for more real talk for real moms!
Real Talk for Real Moms
How many kids do you have?
I have 2 kids. My oldest is in the tween phase of life. She's brilliant and makes me laugh way too hard. She also struggles with anxiety so we spend a lot of time working on coping skills. I'm pretty sure she'll grow up to be someone's boss or a writer.
My youngest is still in the elementary years though not for long. He's into all things Lego, video games, and music. I'm pretty sure he'll grow up to be an engineer or a game designer but time will tell.
What is the funniest thing each child has ever done?
My Tween
Ok, so when she was about 5 we were at Wal Mart standing in line. The woman in front of us trumpeted a fart of epic proportions. To be honest, we all wondered secretly if she should go check herself. She made a grave mistake though. She forgot to excuse herself.

via GIPHY
My then 5 year old would not let this stand. Before I could stop her she said, "Excuse me maam. Can I tell you something please?" This poor woman said, "Yes dear. Of course." My daughter responded, "You just passed really big gas in public. When you do that you have to say excuse me. Please do that now."
I was in shock!!! What do you even say to that because she wasn't technically wrong…
My Son 
Oh my goodness. To pick one funny thing he has done is so hard as he is my jokester. He's constantly looking for the next punchline and the next way to make us all laugh around here.
My son has also always been a climber. He started climbing things before he could even walk. When he was about 7 he decided he wanted to conquer the oak tree in the front yard. There was just one problem. He forgot to think about how he would get down. I actually had to drive my van UNDER the tree so he could hop onto my van to get down.
What was the biggest surprise to you about being a mom at the beginning?
My daughter's introduction to the world was extremely traumatic for me. Maybe one day I will share her birth story. I will say it started with me being injured after birth and continued into weeks and weeks of a very very colicky baby and me struggling with some heavy postpartum depression.
There were days when I would put my screaming baby in the crib, step outside for 5 minutes to compose myself, and then go back to try and meet her needs. I had no idea how hard it would be to be the only person to care for this tiny person most of the time much less dealing with all the difficulty from colic and the fact that my mother in law decided to use this season to really assert herself and show her butt.
I felt so alone in the beginning and as I look back now, I wish I could go back in time, take the baby and tell me to take a nap and that it would all be ok. That was a very difficult season but we got the help we needed and were better because of it.
With my son it was a completely different world. While I knew a ton about postpartum, knew to prepare for colic, and knew a lot about breastfeeding, I also didn't know that the struggles from the second won't match the first.
The picture above sums up all too well how I felt in the beginning. I was so overwhelmed and my hands were so full. My heart was full of love. (Moms who worry you won't love the both equally, you will. I promise) I just didn't know how to do it all. I didn't know how to handle both kids in very different developmental seasons of life with very different needs.
We were in the doctor's office a lot at the beginning and that was really hard for me to adjust to having 2 children and a husband that worked A LOT.
We got thru it though and it was a messy but beautiful journey.
Has that changed as they have grown or have you learned something new?
As they have grown, the lessons have grown with them. You don't ever stop learning. What used to be breastfeeding and diapers is now conflict with friends and tween attitude. I have learned that I can't move from stage to stage with them without a heavy dose of grace for them and for myself as well as the ability to choose my battles.
Not everything that happens is a world stopping battle. I had to learn to put my energy towards the most important battles instead of every minor thing.
If you could change one thing about the culture of mothering, what would it be?
Oh my goodness. Can I please pick 2?! Or maybe 2 that are really 1?
Can we please as a culture stop shaming moms? Every one of us is giving this our best based on what we believe. We will never be Pinterest Perfect. We won't ever have an IG ideal family. However, we can parent the kids we were given with the best we have and know that we are doing ok.
Mom guilt and silent mom depression are so prevalent because as a society we have made it wrong to be less than the ideal mom.
Can we please stop? For our daughters. For our future. For moms coming next. Can we choose to give everyone a bit more grace?
What do you think is the hardest part of being a mom?
Mom guilt. It really is that simple. It's the constant feeling that you just aren't doing enough or that in some part of you, you aren't enough. I think that has been my hardest thing to continue to work thru.
What has been the biggest help for you as a mom?
REAL moms! In my life I have been blessed to know a few very real and very authentic moms. They stripped off the mask and owned the hard parts of mothering. Because of them, I was able to ask the hard questions and work towards healing in areas I struggled with most.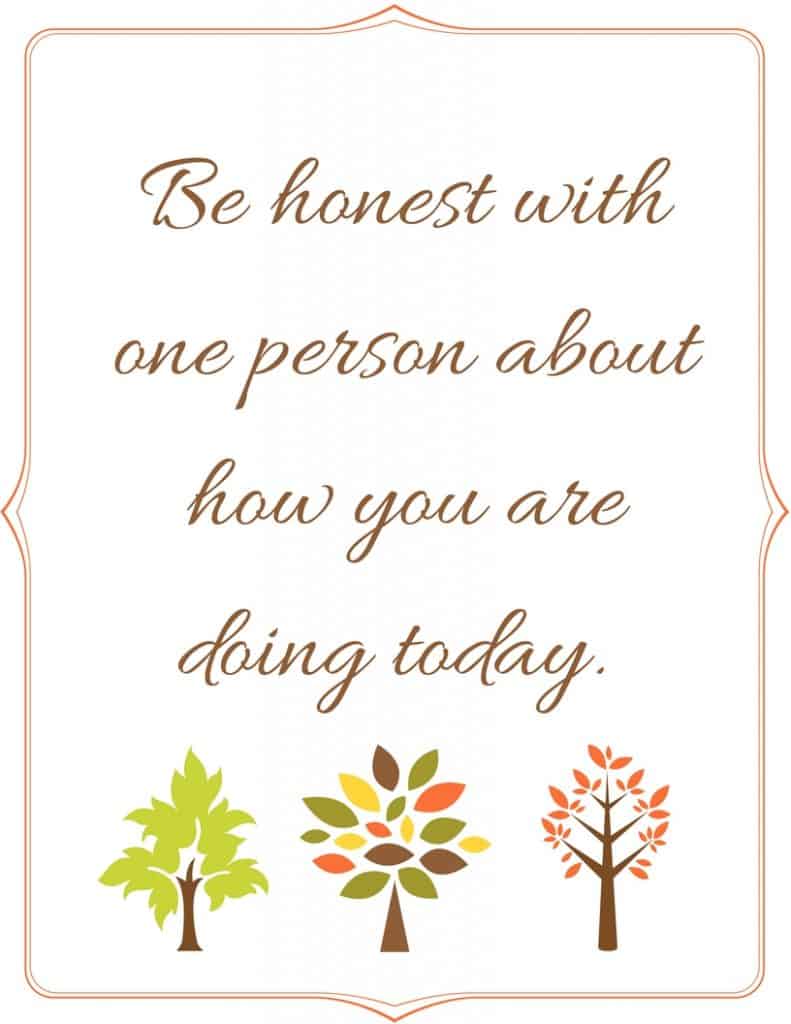 If you could give one piece of mom advice, what would it be?
Get real with yourself and someone else. Find someone who you can talk to and someone who you can be authentic with about parenting. Put down the IG filters, the Pinterest perfect lens, the ideals you can't ever attain. Get real about what you are walking thru and find someone who won't shame you for it while still helping you to be the best mom you can be for your kids.
Want to connect with other moms?
Join the Meagan Gets Real Real Talk for Real Moms Facebook Group!
Come talk motherhood with moms who are not going to judge you for having hard days or struggling to be what you wish you could.
Real Talk for Real Moms Episodes
I will share each episode below. Podcasts will be coming soon and if there is interest in them, I will also transcribe these to blog posts for moms who prefer to read. I hope you will find encouragement and support in each of these episodes. New episodes air every Thursday on Facebook and YouTube.

Episode 1 – Crystal Rapinchuck
In the first ever episode of real talk with real moms we talk to my best friend Crystal from Surviving a Teacher's Salary about mom life!
Join us as we talk about mom identity, parenting phases, parenting a child on the spectrum, funny things our kids have done, and so much more!
Find Crystal here: https://www.survivingateacherssalary.com/
Exploration America: https://explorationamerica.com/
Etsy Store: https://www.etsy.com/shop/CuriosityExplored?source=aw&utm_source=affiliate_window&utm_medium=affiliate&utm_campaign=us_location_buyer&awc=6220_1550718074_b645dbaed41b8a3ab5c663118b96537b&utm_content=416039See Less
See the Episode on Facebook
Listen to the podcast episode
See on YouTube:


Episode 2 – Niccole
Welcome to week 2 of Real Talk for Real Moms. This week we join Niccole and talk about mom life. Let's be honest about parenting struggles, vaccines, breastfeeding, and so much more in this awesome talk with Niccole.
Listen to the Podcast
See the episode on YouTube:

Episode 3 – Jennifer Sabin
Come talk about mom life with Jennifer. In this conversation, we talk a lot about the impact of social media and Pinterest on parenting, mothering expectations, the balance between all in parenting and meeting our own needs, and her passion for education.
"Pinterest and Instagram, more than any other platform we have, create burdens on mothers that just weren't meant to be ours to bear."
Find her Facebook Page here: https://www.facebook.com/JenniferSabinAdvocate/
See the episode on Facebook
Podcast Episode coming 3/20/2019 
See the episode on YouTube:



Episode 4 – Tracy

Episode 5 – Megan
Join me as I interview Meagan from Momma's Tired and talk more about her parenting journey. She's real and authentic and you are sure to glean some truth from this one!
Find her on Facebook here:
https://www.facebook.com/themommastired/
Find her viral Facebook post here:
https://www.facebook.com/themommastired/posts/204261986843723
Find her blog here:
https://themommastired.com/

Don't miss today's episode of Real Talk for Real Moms as Cathi is very honest about mom life. See what made her tear up a bit and find out how she does life with her kids in tow for many things.
You can find Cathi here:
Blog – https://cathichandler.com/
Facebook – https://www.facebook.com/LifeAbundantlyHolisticCo
Instagram – https://www.instagram.com/cathi_chandler/
See all the episodes in this playlist:
Looking for more?