Organizing Distance Learning
 I know that a lot of my friends are having to work on getting used to distance learning in this season of life. Moving towards distance learning can be a huge adjustment whether you are distance learning because of homeschool, college, or a situation beyond your control. However, you don't have to let the combined schedules of multiple children overwhelm you. Instead, I have some simple tips for organizing distance learning to help you out.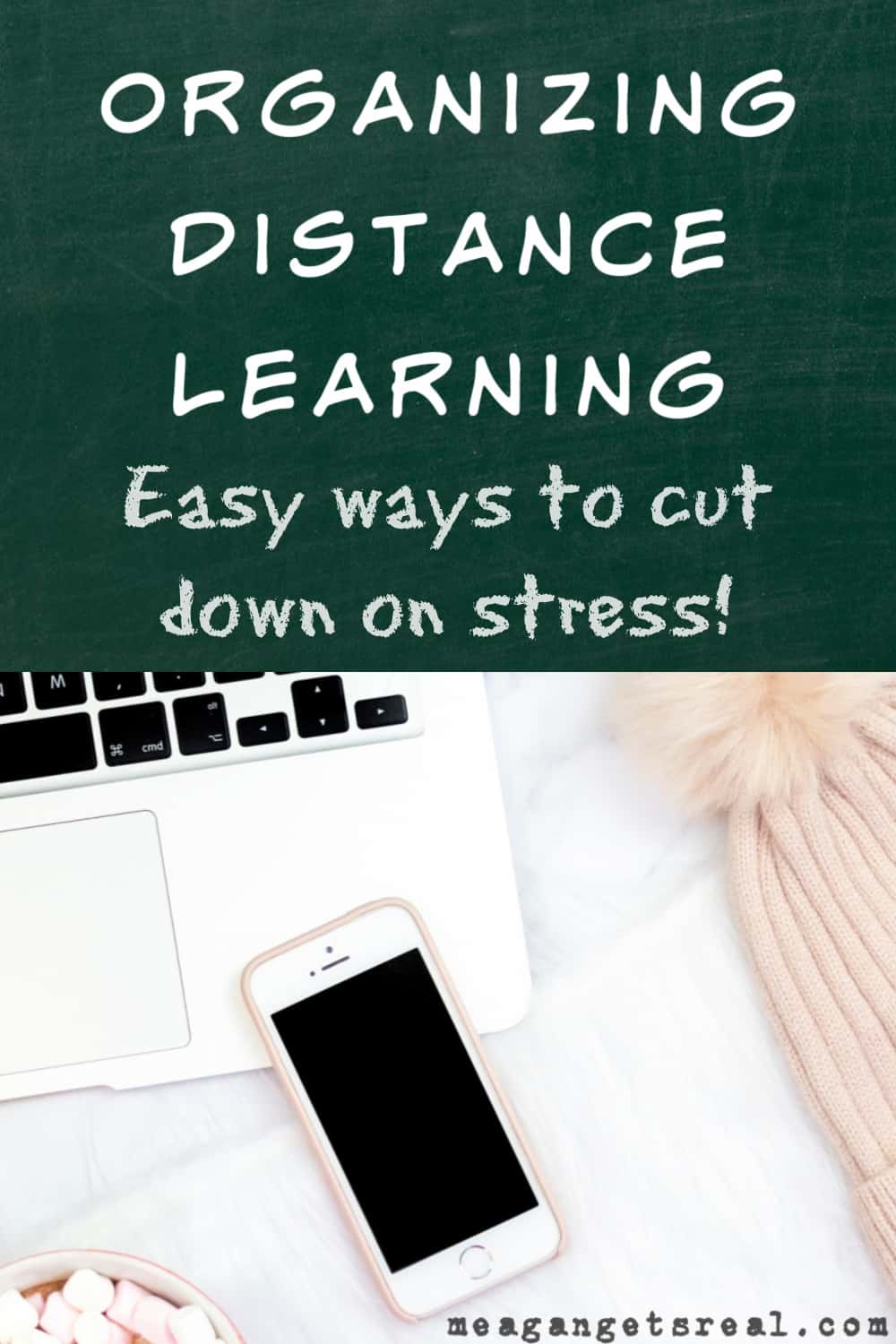 Organizing Distance Learning
Take advantage of the Google Calendar and tools
Don't ever underestimate the value of a Google Calendar. It is my favorite tool on this planet! I love that it helps me to streamline my life in many areas. Not only can I sync it to my phone but I can sync it to my husband's calendar or even to the kid's calendars in order to keep things consistent for everyone. 
Enough of my love story about Google Calendar though. Let's talk about how it can help you to streamline some of the stress of distance learning one or multiple children. 
Start by setting up a parent Gmail account as well as student Gmail accounts for each child. This will help you to keep all the information organized later on. 
Share their calendar with yours. Once you have created a Gmail account for your student, you will want to share their calendar with yours. To do this you will scroll down on the left to My Calendars. Then click the drop-down menu on the right. 
Click on Settings and Sharing. 
Click Add People – Click on the spot that says "Add People." 
Add the email and click send invite. – Sending the invite will send you an email notification. 
Open the email and click the link provided to approve the calendar. 
Go to your calendar and add that calendar to yours. 
You will then see their calendar on your list of calendars. You can click or unclick that calendar to see all of your children or one at a time. 
Setting up your student's calendar
Click on the class date. – This will prompt you to fill in some information. 
Add all important information about the lesson/class/assignment to the description box. –
In this description box, you can link to sites your school is using for online learning, resources they will need, or anything else you might need to link to. 
This is a great place to put these directions for your students to be able to work independently. 

Choose the frequency. If this is a recurring class or item, you don't have to enter it every single week. Instead, click on the drop down menu next to All Day and set the option you need. 
For instance, my son's music class is every Wednesday at 9:30 so I have a recurring event up on every Wednesday with all of the information about that class. 
You can have an item come up weekly, all weekdays, or set a custom set of days depending on the class or assignment. 
Using the Google Calendar
Once everything is set up you will have a calendar that looks like the one above. The colors of the bullet points will change for each child. You can view the day, week, or entire month depending on your needs. You can also choose to look at only one child at a time. 
Your student calendar will look like the above image. This is what they will see when they open their calendar if you schedule it all on their calendar. 
Use the day view for the student.
Teaching your child to work independently will involve working through this Google calendar. 
Each morning the child can log on to the computer, check their calendar, and know what is expected of them for the day. 
With all links and information in the description, upper elementary and older children can get started with assignments and distance learning independently. 
What if parents have multiple children learning on one device? 
With this Google calendar setup, you will be able to see any overlap in their classes as you are able to get an overview of all students. I highly recommend using the single-day view for this kind of information seeking as it will break it down by hour for you.  
 Is there another way the calendar can help with distance learning? 
One of the amazing things about distance learning are all of the online resources, lessons, and digital classes. You can use your Google Calendar to help you remember days/times for these digital classes in order to make sure you don't miss out on something special you were planning for the kids.