We will receive 4 tickets to the show for sharing about the event. However, all opinions shared here are not influenced by that and are 100% our own.
Monster Jam has been a favorite of ours for the last few years. This year Monster am is coming to Orlando with their World Finals and it is sure to be awesome! You can read more about the event and get a Monster Jam World Finals coupon code below.
Monster Jam World Finals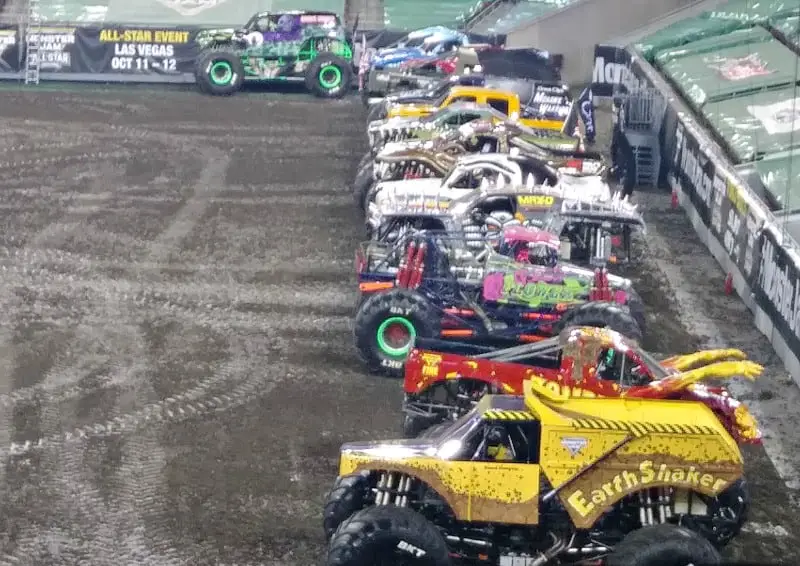 A Few Announcements from the Monster Jam Press Conference
Monster Jam® , the unexpected, unscripted and unforgettable larger-than-life sport, is
proud to announce Orlando, Florida as the first host city in Monster Jam World Finals® new schedule. In a joint press conference at Orlando's Camping World Stadium, Monster Jam, City of Orlando and Orange County Officials today announced plans for Monster Jam World Finals XX in 2019 and XXI in 2020.
A New Chapter 
"We are thrilled to announce the next step in the evolution of the Monster Jam franchise as we embark on a new chapter. Like other major sporting events, such as the Super Bowl and the NCAA Final Four, Feld Entertainment will bring our marquee event to world class destinations across the U.S., starting here in Orlando with our 20th Anniversary Monster Jam World Finals," said Kenneth Feld, Chairman & CEO, Feld Entertainment. "Orlando is a city that is not only a premier sports destination, but it's a city synonymous with family entertainment. We're excited to make Monster Jam World Finals accessible to even more fans, with the anticipation of over 50,000 fans from around the world converging on "The City Beautiful."
New Features
Monster Jam World Finals XX will be held at Camping World Stadium May 10–11, 2019 featuring all-new competition formats, including an elevated starting line above the seats and seven championship crowning moments. The championship weekend will deliver unprecedented access to the most Monster Jam athletes and the larger-than-life Monster Jam trucks they drive.
Monster Jam World Finals Coupon Code 2019
Receive 20% off select seats with code BLOG20. Not valid on VIP seating. Hurry for the best available seats! Code expires May 9, 2019
Get your tickets now! 
Looking for more?