Moana STEM Challenge and Free Printables
My son has been so excited about the new Moana movie. He keeps talking about getting a chance to see it as soon as possible. We were having some fun making stick ornaments today and I decided it was time to have some fun with him.  I decided to give him a chance at a Moana STEM challenge. The goal was for him to create a raft he might use if he were in the movie. I don't think you will be disappointed. Check out this fun challenge and score your free Moana printables as well.
Moana STEM Challenge and Free Printables
You will need:
Sticks – Pick old sticks from the yard. It doesn't have to be perfect but they should be about the same weight and thickness.
Acorns – You will want the acorn and the tops.
Hot Glue Gun
Ribbon
Moana Stem Challenge
The challenge I gave C was to create his own raft. He had only the sticks, acorns, and hot glue gun to work with.
You may handle this differently based on the age of your child. For C, I had him lay out his design first.

I wanted C to really learn exactly what would hold his raft together well. After doing the initial frame of his boat I let him add each stick and decide what he needed to make his raft the way he wanted.
After he finished his raft he added a flag. He said the flag was very important. He also added ribbon to hang it on the tree because we were already working on ornaments at the time.
C then used the acorns to build himself two characters he has seen on the movie poster.
Time to challenge your kids
Using only the tools C had at his disposal challenge your child to build a raft/boat. Let them work to put it together. As you build discuss things that would and would not work with an actual boat. You can even try to float your boat and see if it will float or sink if you are brave.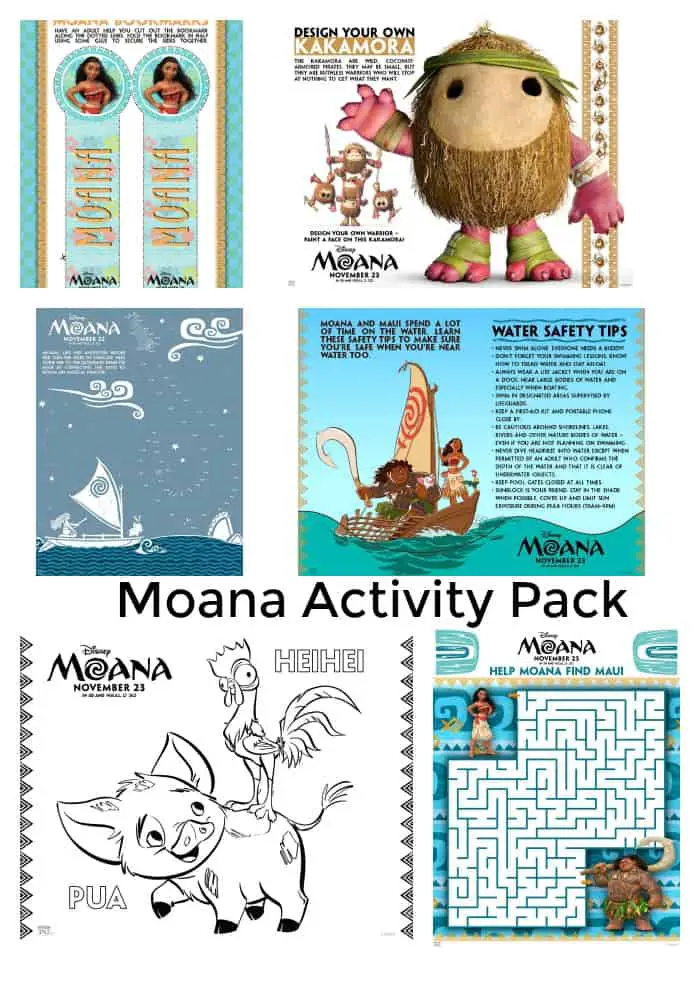 Did you have fun with the STEM challenge? Don't let the fun stop there! Click the link above to download your Moana activity pack to do with your kids before the movie. I am sure they will have a blast with some of the fun things in the printable pack.
Looking for more?