Are you looking for a way to have fun getting ready for the new school year? With my daughter starting charter school this year, I wanted to do something special for her so that she can keep her memories of this school year. We put together this memory adventure book project and she loved it. In fact, she loved it so much, we made one for her best friend.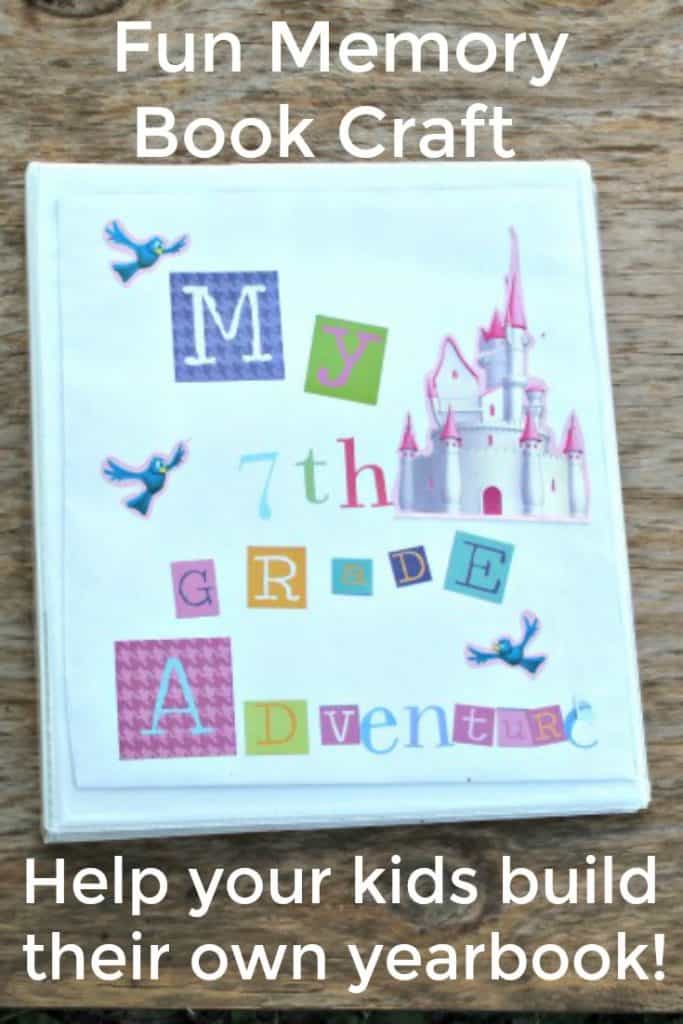 Memory Adventure Book
The thing I love most about these is the variety of ideas you could try with them. It really is at the mercy of your child's creativity.
You will need
Binder – I suggest a larger binder as it will help you put more in it.
White Scrapbook paper or white paper
Letter Stickers
Stickers or Colored pencils
Sheet protectors
Notebook paper
Notebook
Making your memory adventure book

Start with your blank sheet. – Make sure to cut it to a size that will fit in the sleeve in the front of your binder.

Let your kids decorate their page any way they want. – If you have younger kids, you may want to do the words first and then let them add stickers and coloring based on what they would like.
Put your finished sheet in the cover of your binder. 
Add lined paper, sheet protectors, and a notebook. – The notebook paper is for any art or memories your children may way to draw. The goal of the notebook is for a mini school journal.
The sheet protectors are for a few different things. They can hold tickets or memories, of you can use the same idea as the cover to make scrapbooking sheets.
Challenge your kids to fill them out all year.  At the end of the year they will have great memories to look back on in addition to any year books they might get.
See how it's made:
Looking for more?