Is Artemis Fowl Appropriate for Kids?
Artemis Fowl is a favorite book of mine. When I found out about Disney making the movie I was excited and a little nervous. However, I was willing to give it a chance because there's something so great about a favorite book coming to life on the screen. Then we found ourselves in the middle of a pandemic and I worried that this one wouldn't come out for quite some time. Thankfully, Disney stepped in and decided to release it to Disney+ and I couldn't be happier but is Artemis Fowl appropriate for kids?
Is Artemis Fowl Appropriate for Kids?
Please keep in mind that this is only one opinion and if you have concerns if it is best for your children, watch the movie before showing it to them to be sure.
Click to Jump to the Artemis Fowl Movie Night Ideas
Was there cursing in Artemis Fowl?
Artemis Fowl contained no cursing or foul language worth noting. In fact, I was impressed with the way that they kept everything clean and kid friendly. Strong language would not be a concern when it comes to this movie.
Was there sexual innuendo in Artemis Fowl?
This movie does a fantastic job of keeping things clean. There was no sexual innuendo to note. In fact, all of the wardrobes stay modest.
Was there violence in Artemis Fowl?
Because of the nature of storyline, violence is more prevalent. There are many scenes featuring battles. Light blasters are highly prevalent. However, blood is not seen when someone is injured. There is a large troll who does some damage and eventually injures one of the characters. You will also see fight training and fight scenes throughout the movie. Weapons most commonly used are sticks, light guns, and light poles.
Will Artemis Fowl scare my kids?
This will depend a great deal on the age of the child. There were some scenes of battle that were more intense. The large troll may be scary for some younger children. However, most children should be ok with this move. There is a kidnapping scene in the storyline that might be difficult for some as well as a mysterious hooded figure.
Was there alcohol in Artemis Fowl?
No. There is no alcohol or drug-related content in this movie.
Were there any themes children might not understand in Artemis Fowl?
There are some themes children may struggle with. Some of these include a scene with Artemis in counseling. If you haven't
spoken with your children about mental health,
this might confuse them if they are able to understand what is happening at the time. Another theme that may bother some children is that of new media implications of Artemis' father. Artemis' father is presumed to be a thief on the run so this may cause some difficulty. Instead of the mom from the book who is struggling with mental health issues, the mom in this movie is dead and has been gone for an unstated amount of time.
Did it follow the book?
When I first watched the trailer I was disappointed. It definitely didn't seem to follow the book on the trailer. While there are some serious departures from the story that a fan is sure to notice, the overall story stayed fairly close. While it wasn't as close as I would have hoped, it was definitely no Percy Jackson level mistake. There were variations but as a whole they kept the overall tone of the story.
But, was it a good movie?
While it did depart from the book in some ways, the movie was very well done. In fact, my son asked when he could watch the next one the second it was over. I really enjoyed the high-quality filming and overall feel of the movie. You could tell this was a project that Disney invested a great deal of time and effort into.  One of the shining stars of this movie will be Josh Gad! He was absolutely incredible and showed the depth of a character he could build. I was incredibly impressed with his ability to step into this role and bring both seriousness and a laugh to the character.  Artemis Fowl was cheeky and fun to watch as he used his whit to find the solution to the problem at hand. I love that reading, learning, and ultimately his intelligence helped him. While this wasn't the movie I hoped it would be, I walked away feeling like it was a well done movie worth watching again.
Artemis Fowl Movie Party
We wanted to celebrate the movie release in a fun way. My daughter read the book and we sat down to put together some fun ideas for a simple Artemis Fowl movie party for the family. Enjoy these simple snacks and drinks when you watch the Artemis Fowl movie together.
Artemis Fowl Rocket Pack Punch
The fairies in the movie and the book use rocket packs to help them fly. We decided to have some fun with this and made a rocket pack punch that is sure to be a sweet treat everyone will enjoy! 
Ingredients 
Orange Juice
Grenadine
Whipped Cream
Making the Drink
In order to get the layered look you will want to do these steps in the following order. 
Start by adding enough orange juice of fill the cup about an inch and a half below the top of the cup. 
Pour your grenadine into your cup slowly. Do NOT stir. You want this to fill up the bottom layer of your drink so that you get the color change effect. 
If you want an added garnish, add a strawberry to the rim of the glass though you don't have to. The goal of the girl is to look like the fire and smoke of a rocket blasting off.
Pizza Pods (Easy Pizza Bites Recipe)
These pizza pods are meant to celebrate the pods used to leave the underground area fairies have been living. This is a fun snack to have on the table for your party.
Ingredients
2 Pizza Crust
Shredded Mozzarella Cheese
2 Jars Pizza Sauce
1 pack Pepperoni
Spread out your pizza dough on a flat surface. Add a thin layer of pizza sauce. Then add a layer of pepperoni.
Add a thin layer of mozzarella cheese.
Roll up your pizza.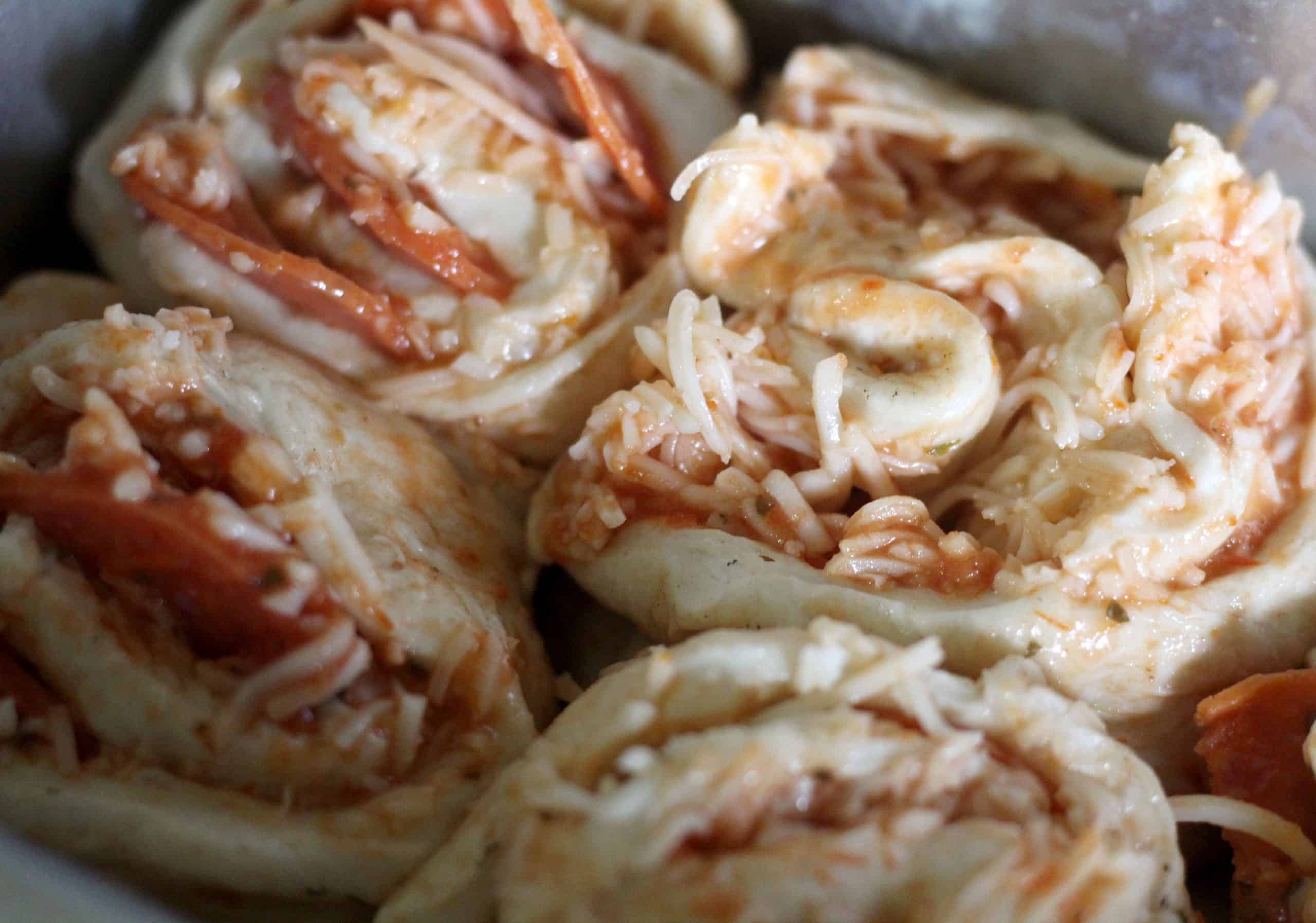 Slice the pizza roll into smaller pods and put them in a greased pan. Set the oven to 425° and put them in the oven for 15-20 minutes depending on your oven.
Serve with pizza sauce for dipping and enjoy.
Build your own Acorn
In the book, the acorn holds a great deal more meaning than it does in the movie. However, we still wanted to have fun with the idea of the acorn so we did a build your acorn station as part of our movie night.
Ingredients
Strawberries
Hershey Kisses
Whipped Cream
Snow caps
Start by washing your strawberries. Cut the tops off and then use a straw or small scoop to remove most of the inside.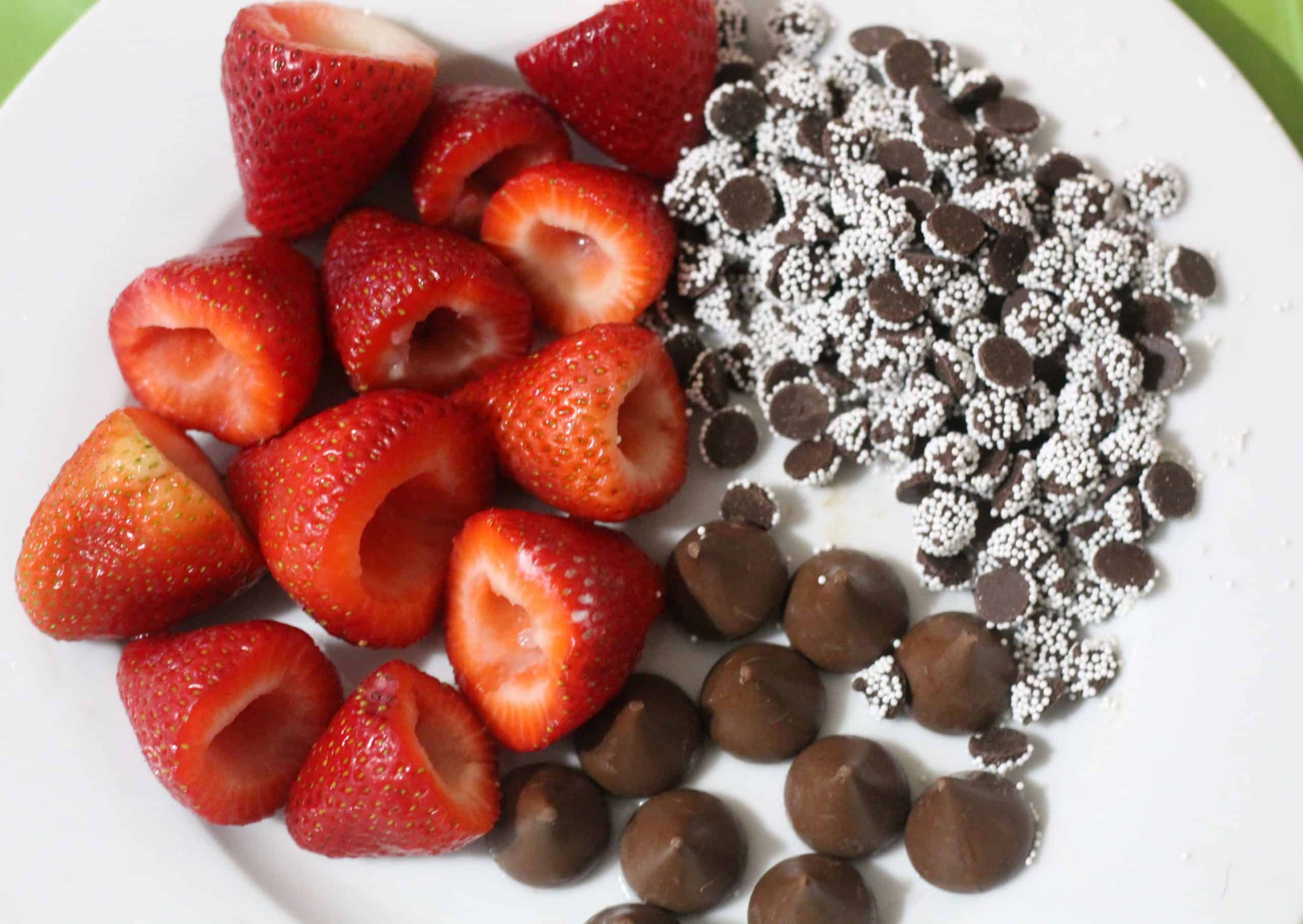 Put all of your ingredients on the table. Let everyone build their own version of an acorn.
Setting up the table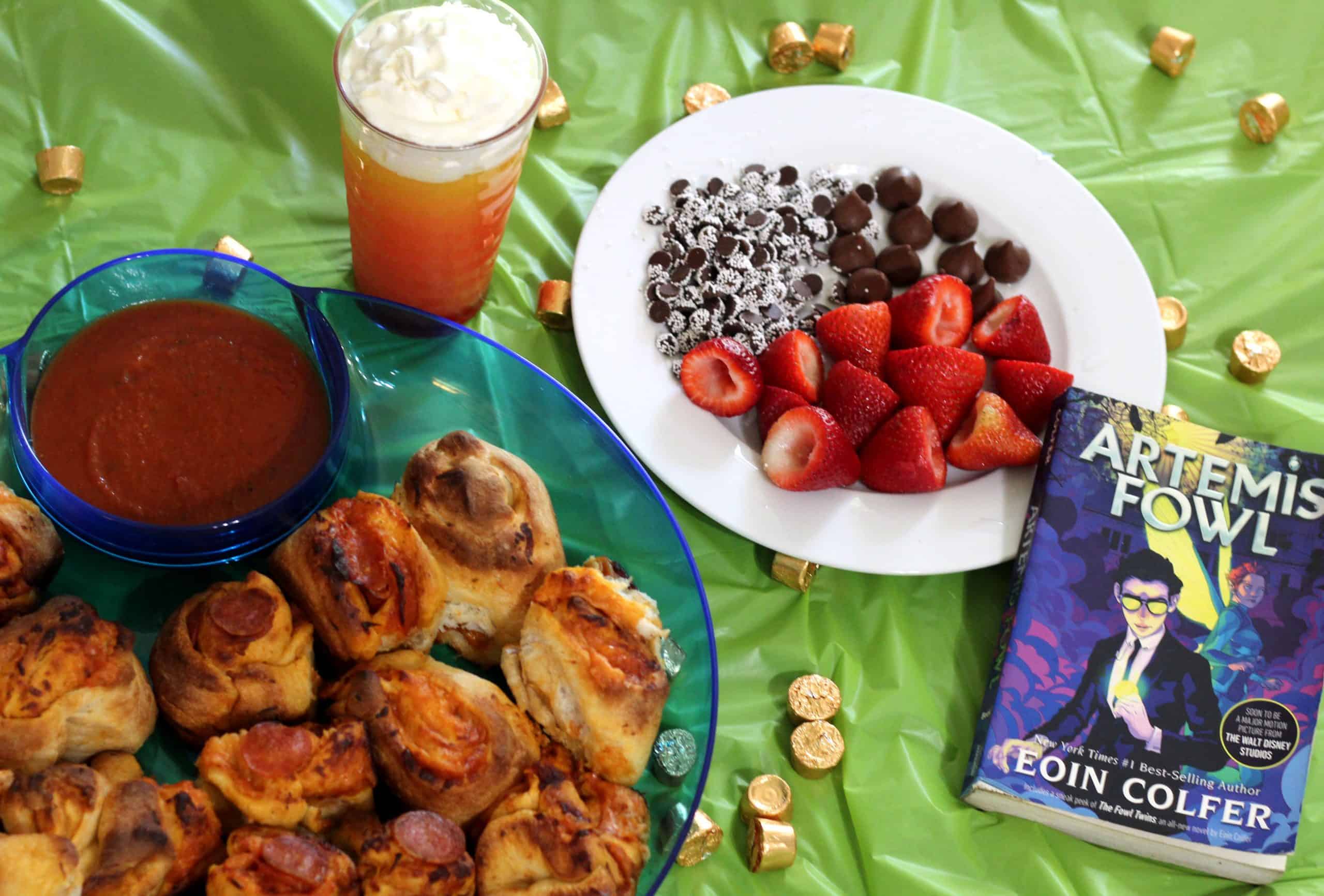 Add some gold rolos to the table with a green table cloth. This can be a simple setup for a fantastic movie night or party.