Have your kids ever asked the question, "How does a plant drink?"  We have been talking about plants and I stumbled upon a few great experiments that will answer this question for them. If you are working on plants this school year I think this will help your child to better understand how a plant drinks.
Plant Science Experiment
White Daisy Color Change Experiment
What you will need:
Daisies – You can use carnations if you want but they cost quite a bit more.
Food Dye 
Egg Carton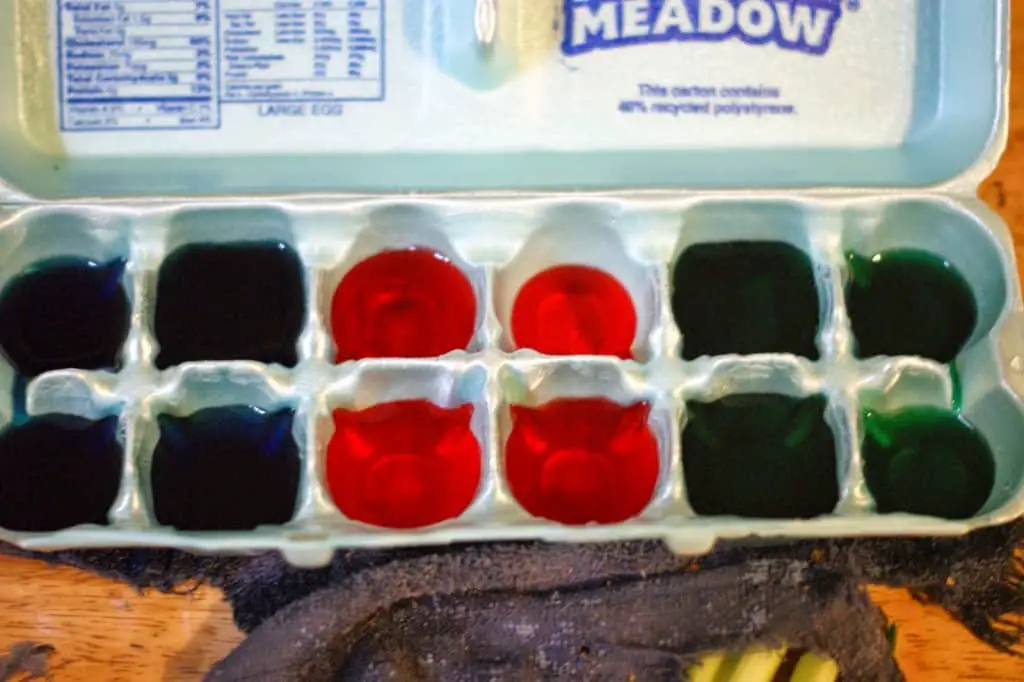 Fill your egg carton with water.
Watch for leaks.
Add Food coloring based on the experiment you are doing. You will want all 3 the same if you are testing stem length or different if you are testing how diluting the water affects the colors.
Cut your flowers. – This will also differ based on your experiment. If you are testing diluting you will want all stems the same length.
Add your flowers
Check your flowers each day and document how they changed based on their settings.
3 daisy Experiment ideas
Does a plant with a longer stem take longer to drink?
What happens if you use less food coloring?
What colors show up the best?
Celery Color Change Experiment
You will need:
Celery
Food Dye
Water
Large glasses or tall beakers
Fill your containers based on the experiment you are doing. – For our celery experiment, we wanted to see if light or dark colors had a more visual effect.
Cut your celery and place it in the solution.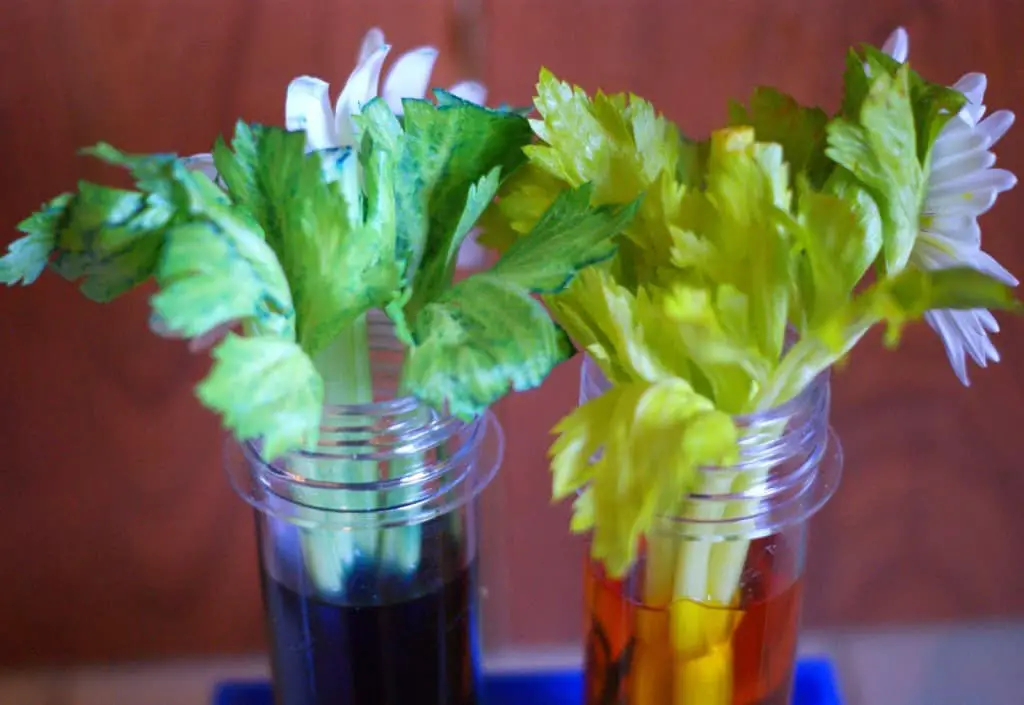 Observe each day and document changes.
Napa Cabbage Color Change Experiment
You will need:
Napa Cabbage
Food Dye – 2 colors
2 bowls
Water
Add water and food dye to your containers.
Slice down the middle of the cabbage.
Put half of the cabbage in each bowl.
Your cabbage will start to absorb the color and show the change.
The cabbage will let you see where the color distributes and where the water does.
If you split open the stalk you will be able to see the straws so to speak that the fluid moves up.Would you like a free printable pack? 
I have put together a free printable pack so that you can track your experiment.
Looking for more?