While I know you are happily enjoying Summer, the school year is just around the corner. Many homeschool moms will spend the bulk of the next month working on lesson plans and figuring out what the coming year will look like. I wanted to take a few minutes and round up 10 homeschool lesson plan options and share what I typically do as well.
10 Homeschool Lesson Plan Options
Online Planners
There are MANY different options for online planners that will help you track what you plan to teach and when. I have heard many great reviews of Homeschool Skedtrack, Scholaric, and Homeschool Tracker. Each one will offer different features. If you are a visual person who needs an established structured program this might be just the fit for you.
Plan based on the Unit
Will you be using unit studies this year? Instead of having a complete lesson planner, look at how you can break down that unit study for the amount of time it will need. You may find that it can take more or less time than you originally anticipated. Sitting down with a unit study is a good way to plan out materials, resources, and daily tasks without getting overwhelmed.
Paper Planners
Type in homeschool lesson planner on Pinterest and you will find countless options for printable planners that you can keep track of your lessons with. Make sure to look at each planner as they will all offer different things for you. Printable planners are great if you are on the go a lot or don't have frequent computer access.
Weekly Planning 
Instead of trying to plan the entire school year, focus on one week at a time. This will give you the freedom to slow down and focus on a concept longer if needed or move forward if it was understood. You can be as detailed or as simplified as you need to for your week. This will also grant you the freedom to accommodate field trips, extra-curricular activities, and other life events. Don't ever have your schedule so rigid that life can't happen.
Lesson Plan Crates
My friend Tabitha over at Meet Penny has a strategy for using crates to lesson plan for the entire year. I highly suggesting reading her post to understand better how she made this work for her family.
Curriculum Scope and Sequence
Many of the curriculum options will have a scope and sequence. Curriculum like Saxon Math will tell you what to teach every single day. With curriculum like this, it can be easy follow that schedule instead of having a complete lesson plan.
Binders
One year I set up binders for school. Each week I would put the work for the day in the folder for that day of the week. I had folders setup by color. Each color was part of another subject. The kids would pull out their folders, work on the items in it, and then put everything back there for grading. It was a very easy system when they were younger.
Work Boxes
Work boxes are another great way to plan your lessons. You can put the supplies and work for the day in these boxes each week or each day. This is a great option if you have an independent learner or if you have multiple children. There are some great Work Box examples on Pinterest.
Interest-Led Learning
If you are more of an unschooling parent, this may be the direction you will want to go. This will mean that instead of sitting down and writing out a complex lesson plan, you base the education on the interests of your children. We did this for Science for a year and it was fabulous. I can tell you tons about cheetahs now by the way.
Post-it Notes
I have a friend who uses post it notes on a calendar. When there is a shift in her schedule she moves the entire lesson over to a time or day when it will work best. This is great if you find that you will be erasing a lot.
For our lesson plans, I set subjects by days and then work from there. Because of the simplicity of this, I don't have to spend a great deal of time setting up an official lesson plan. I do go into the week planning which big projects we will work on so that we will have the supplies we need on hand.
Want more?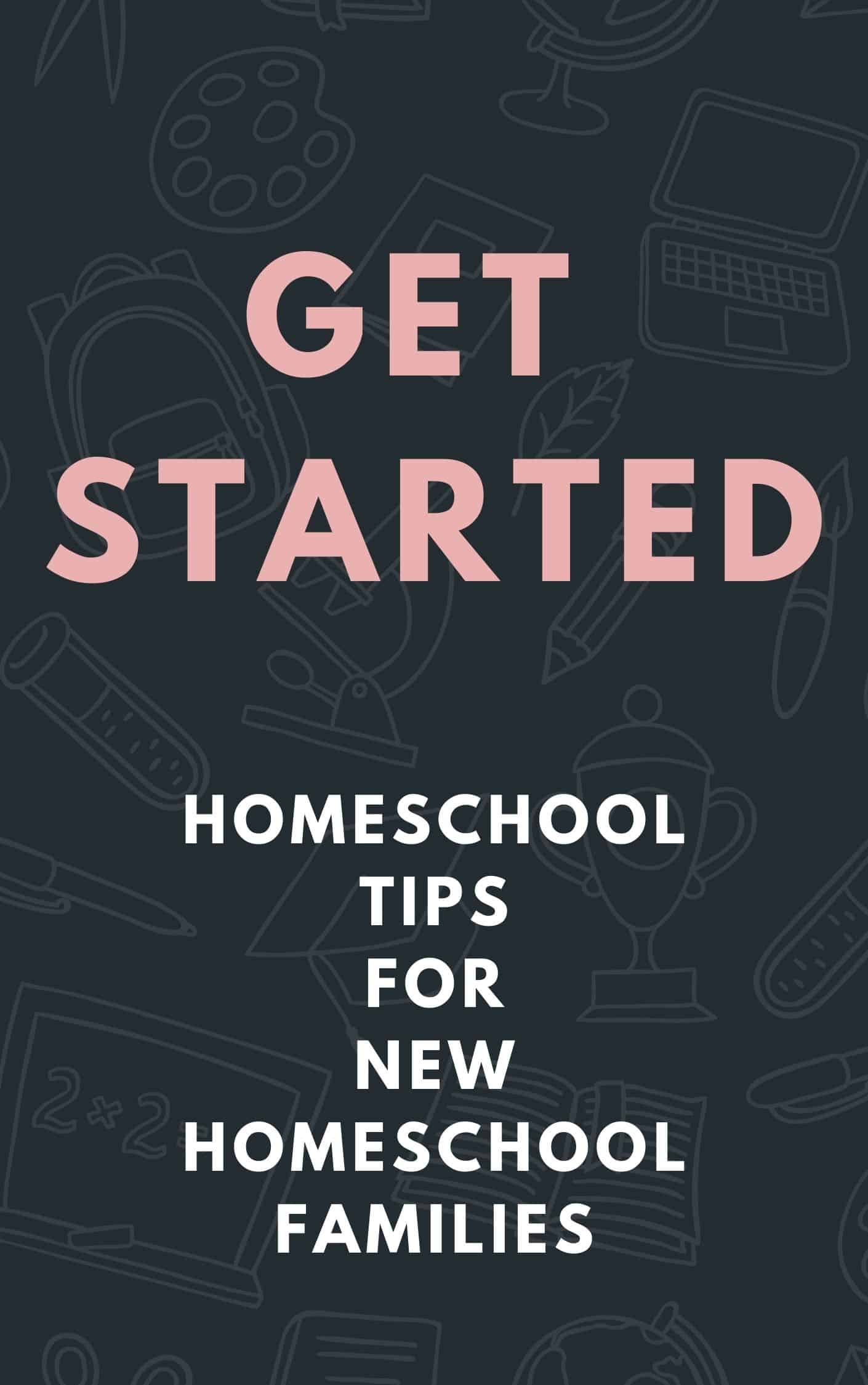 Find homeschool tips and information for new homeschoolers to help you get started on a new homeschooling adventure. Over 60 pages of advice, tips, and questions to ask yourself before beginning homeschooling.
Buy the Book
What do you do?