Holidays at Disney's Animal Kingdom
This week my family and I spent some time at Disney's Animal Kingdom to check out all of their holiday offerings. While I can guarantee you will more than one visit to see it all, we definitely found some holiday magic. I'm going to share some of our favorites. It's definitely time for the Holidays at Disney's Animal Kingdom.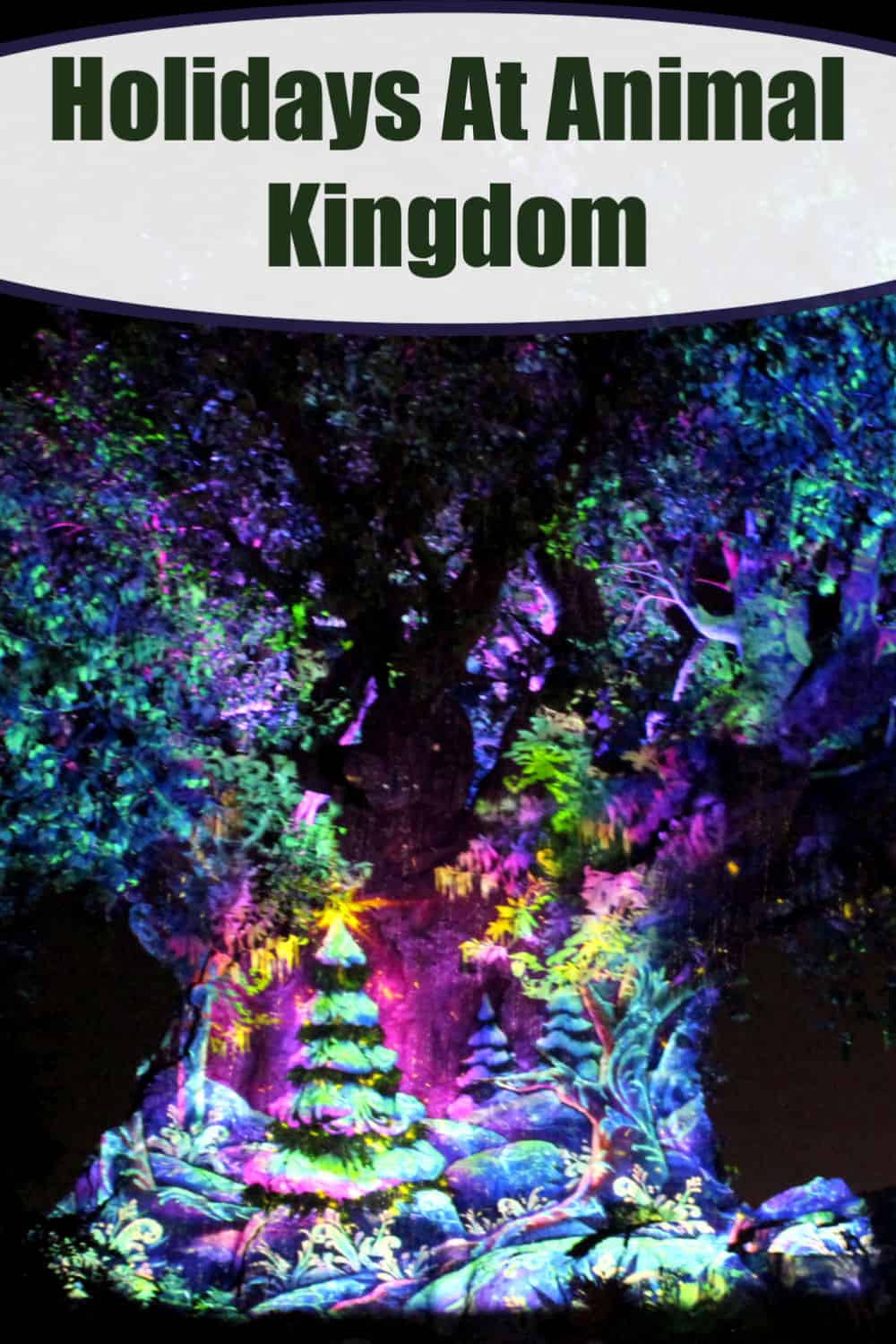 Holidays at Disney's Animal Kingdom
We did receive tickets for the family to Animal Kingdom for the day. However, all opinions are 100% our own.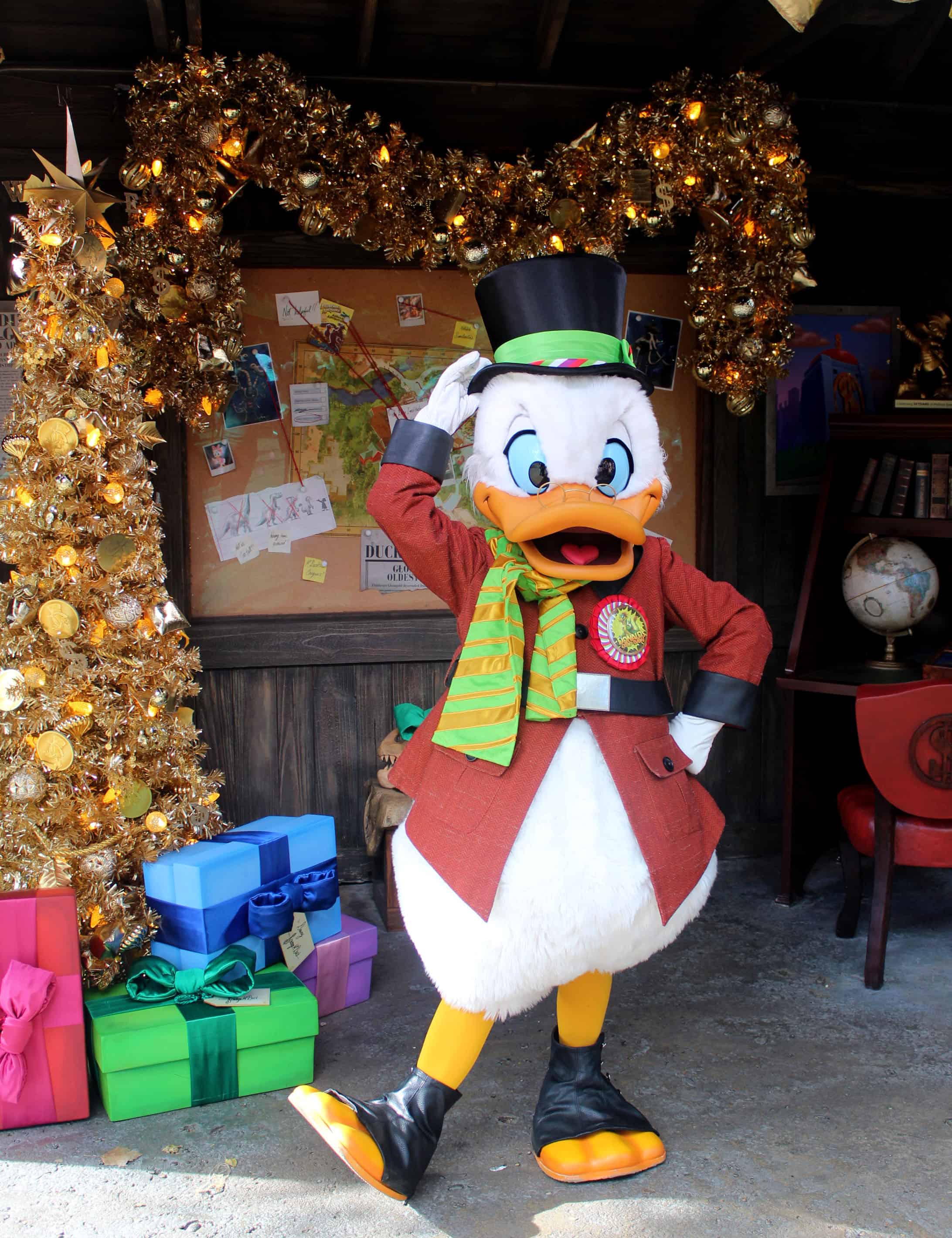 Character Meet & Greets
It's time to meet with some of your favorite characters in their holiday best! You can definitely enjoy some holiday-themed meet and greets this year! I'm going to list a few of them out for you as well as where you can find them.
Mickey and Minnie Mouse
– Adventure Outpost
Russel and Dug
– Discovery Island
Donald & Friends
-Many of your favorite ducks are decked out in their holiday best and ready for a special meet and greet. Many of the lines on these will not be long and will give you a special photo to treasure. The other meet and greets from Animal Kingdom will still be available. However, they may not have the same holiday theme.
Holiday Décor by Night
Some of your best experiences will come after the sun has set and you get to see the magic light up. Many of the decorations take on a new life when it is dark and the lights come on. Some of our favorites were in Pandora and in Dinoland. Make sure to check for your park closing times and plan where you will be in the park so you can still see some of the beautiful holiday decorations in the dark.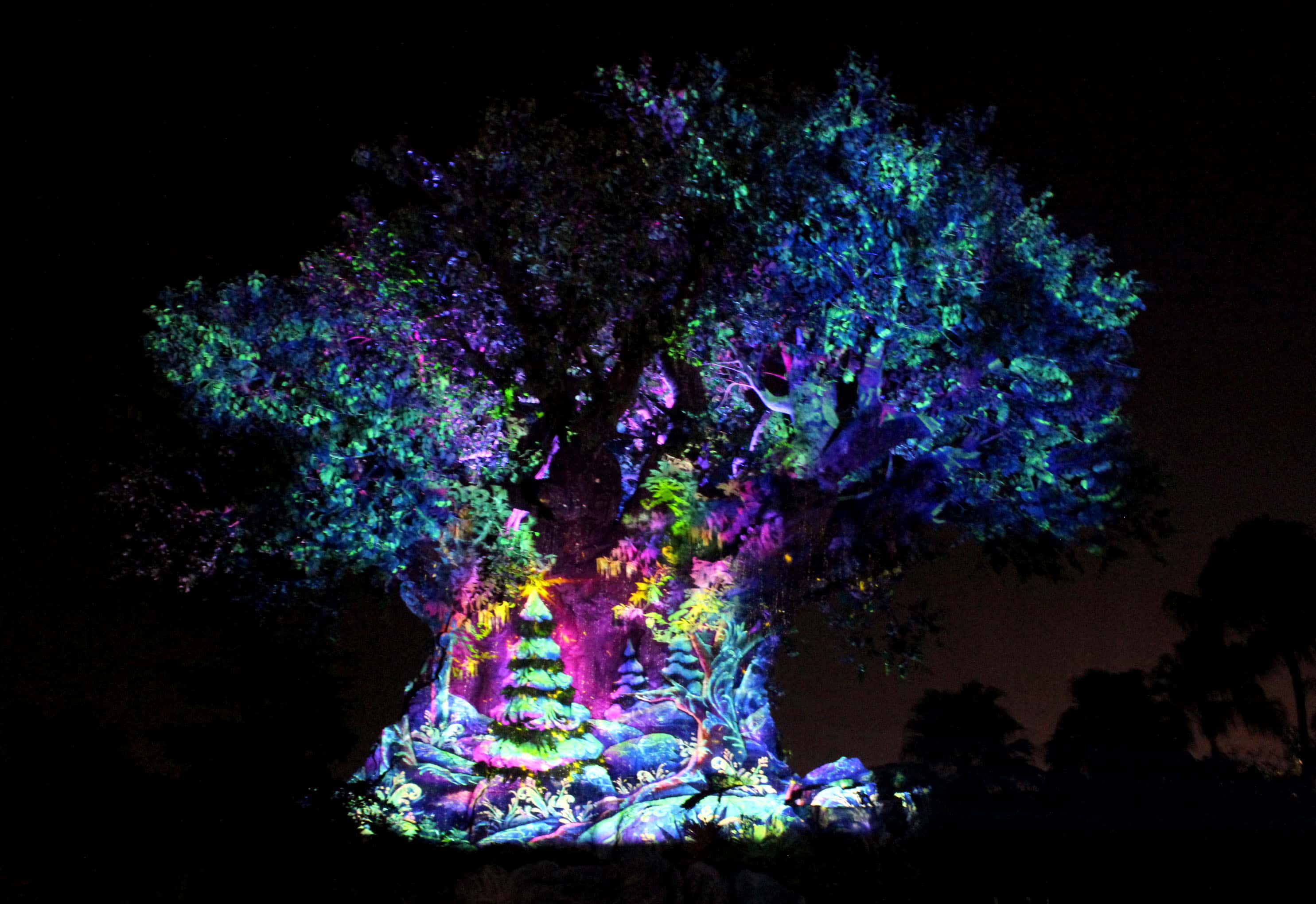 Tree of Life Awakenings
Are you looking for something magical? The Tree of Life has a very special overlay this holiday season. Starting at 6:30 and running through the night guests can enjoy different special shows that are projected onto The Tree of Life. If you want to see all of the variations allow yourself about 30 minutes. There are a variety of different sequences. You can see examples in the video at the bottom of this post.

DinoLand U.S.A.
DinoLand U.S.A. brings the holiday theming with decorations, meet and greets, and more. Take some time to meet with some of your favorite characters in their specially themed areas. You can also see some beautiful decorations that definitely inspire the holiday spirit.

Special Holiday Puppetry
In front of The Tree of Life, you can be greeted by a variety of puppets operated by the incredible Disney puppeteers. During the night we were there were polar bears, seals, foxes, penguins, and even reindeer! These puppets will interact with the guests and are a lot of fun to spend time with. I know my son enjoyed a laugh with the fox pictured above! They are not out full time so you will want to check with a cast member to find out what time each animal will come out.
Regional Decorations
Each area will have decorations that fit that region. I would challenge you to take your kids around and see what the different varieties of decorations are and how they were made. I know that we have some crafts planned after looking at all of the creative ways to decorate. Some of these decorations will light up. You will want to see them at night as well. I am a huge fan of a lot of the repurposed decorations.
Special Photo Options
I am loving some of the special photo walls you can find at the Animal Kingdom during the holidays. These make fantastic places to get a special photo memory. You can also get special holiday photos from the photographers. One of our favorite holiday images was taken in front of The Tree of Life during the show. I highly recommend taking advantage of special shots like this with your memory maker.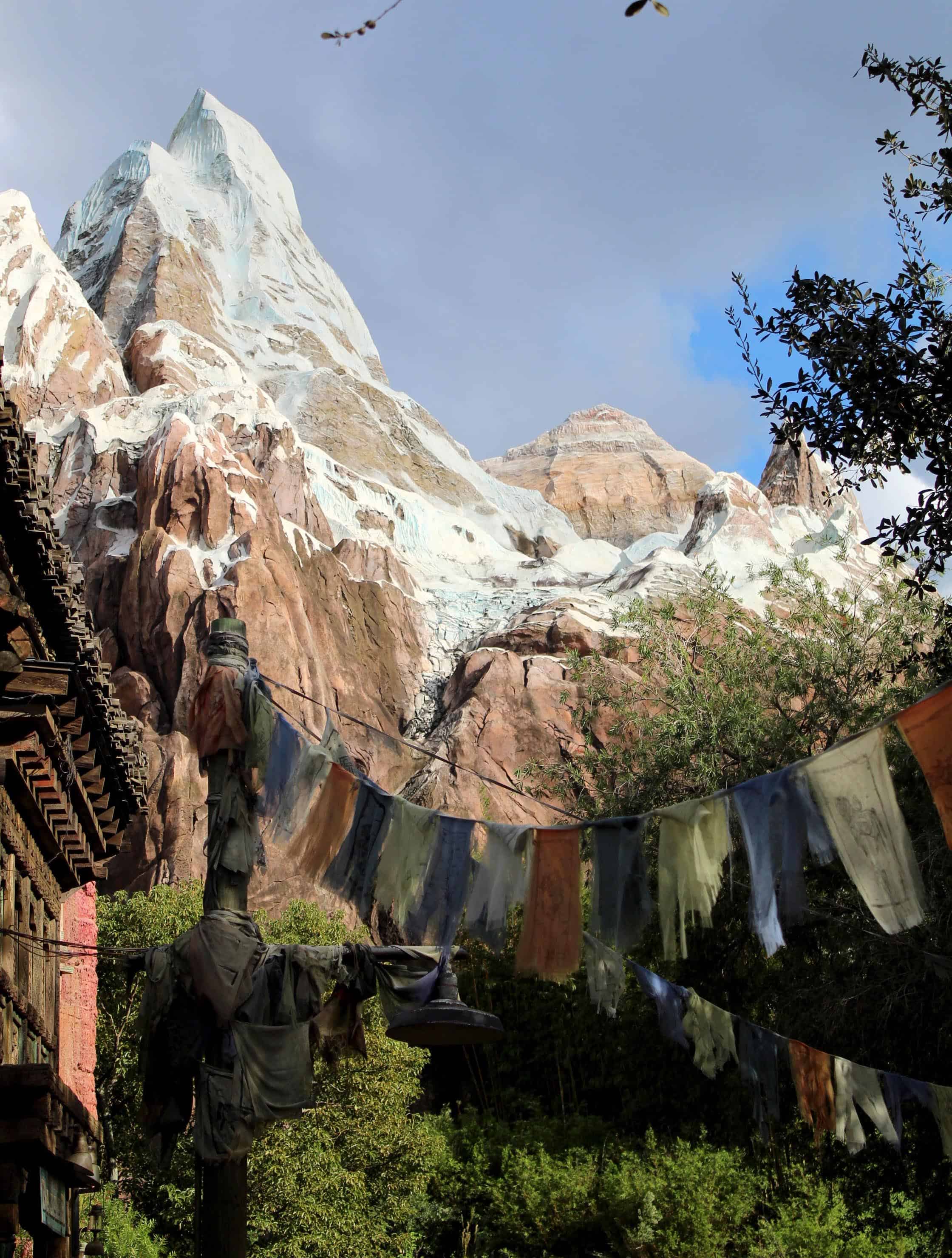 Your favorite rides
While there are some beautifully themed holiday areas, all the rides you love will still be running for you. This means that you can mix the holidays with some time on your favorite rides. Make sure to book your fast passes for your favorites as the lines will get longer the closer you get to Christmas.
Book your Animal Kingdom Holiday Vacation now!