Every year I have people ask me the best ideas for gifting an experience. Instead of toys, clothes, and more, families are moving towards the gift of an experience. Whether it is a family experience or something special for each kid, this is becoming more popular. The question is, how do you making gifting an experience fun? Let me share some great ideas.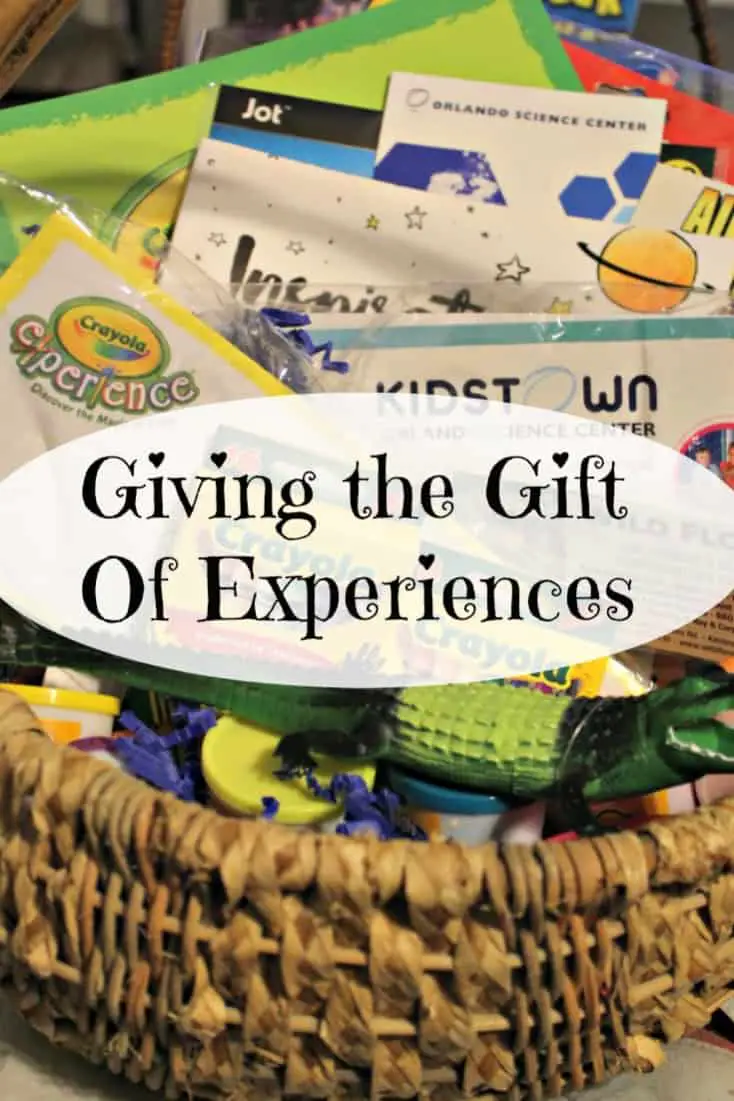 Gifting an Experience
Many of these will focus on Florida related experiences but will work well for any area or experience you might plan to gift.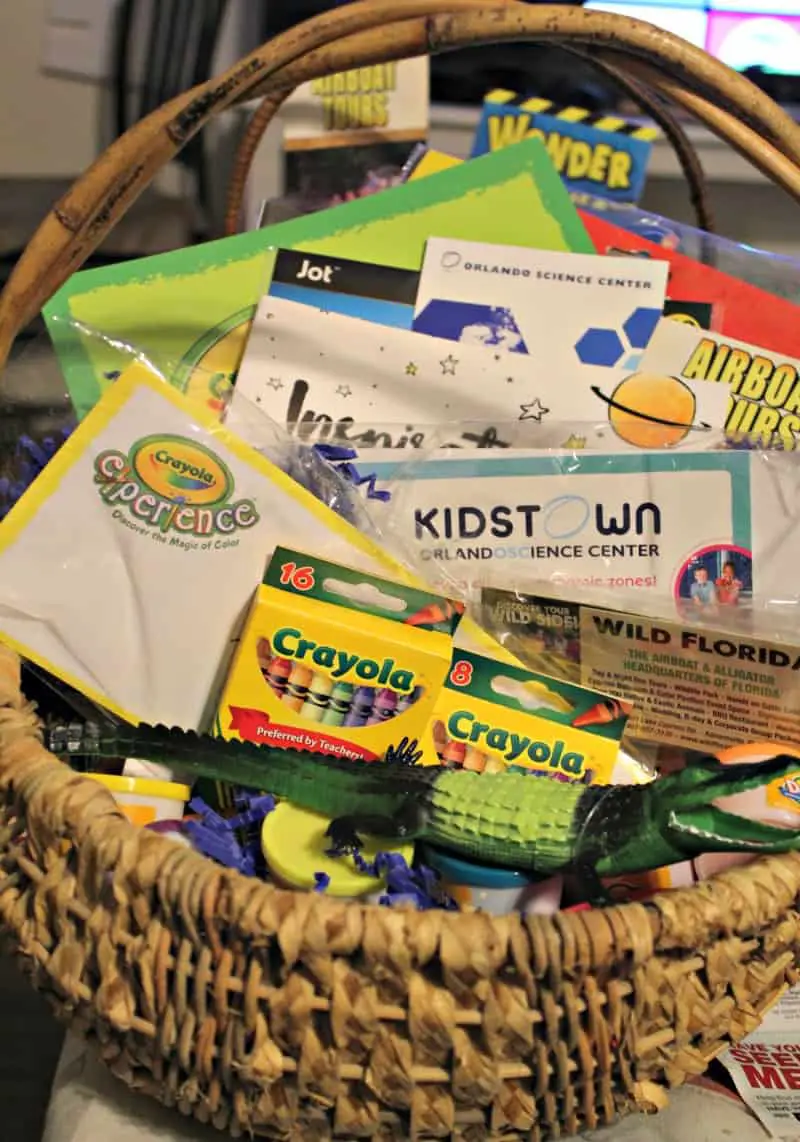 Give the gift of learning. 
Take advantage of local science museums, artistic attractions, and educational parks to provide family experiences that will promote learning. A gift basket is a fun way to give this gift. 
The basket above featured Crayola Experience Orlando, The Florida Aquarium, Orlando Science Center, and Wild Florida. 

For this basket, I headed to the dollar store and picked up items that fit the theme. The tickets are in the basket as well as a few small items that would make for a fun gift until the kids enjoy the experience that goes with them. 

Items like crayons, toy alligators, and Science learning packets all support the theme. 

If you are giving a gift that includes a learning experience, find items that represent that experience well. 
Give the gift of Adventure
Sometimes the best thing you can give someone is an adventure they normally wouldn't pursue but would really enjoy! Gift baskets like the one above can be a great way to do this. You could also do a promotional flyer from the location with the tickets or a puzzle they have to solve to figure out their gift. 
In the basket above, you will find an escape room, Wild Florida, Orlando Watersports, and Wonderworks. Items like the puzzle and the boats support them while adding a fun touch to things. 
Groupon can be a great way to purchase experiences like this. 
Give the gift of magic
Are you thinking about giving your kids a trip to Disney or Disney passes? What about tickets to a favorite location? Doing something like the Disney Countdown calendar I made to countdown to the big surprise. Options like this bring fun to the big reveal instead of focusing on the lack of something physical. You could also do a diy project based on the attraction or invent and gift that to the kids. 
Give the gift of family time
Whether it is a good movie or a family game night, family time can be a gift many forget. For this gift, I recommend heading to the store and picking out a few popcorn buckets and some popcorn or fun stopwatches or clocks to represent time you will spend together with no tech and focused on each other.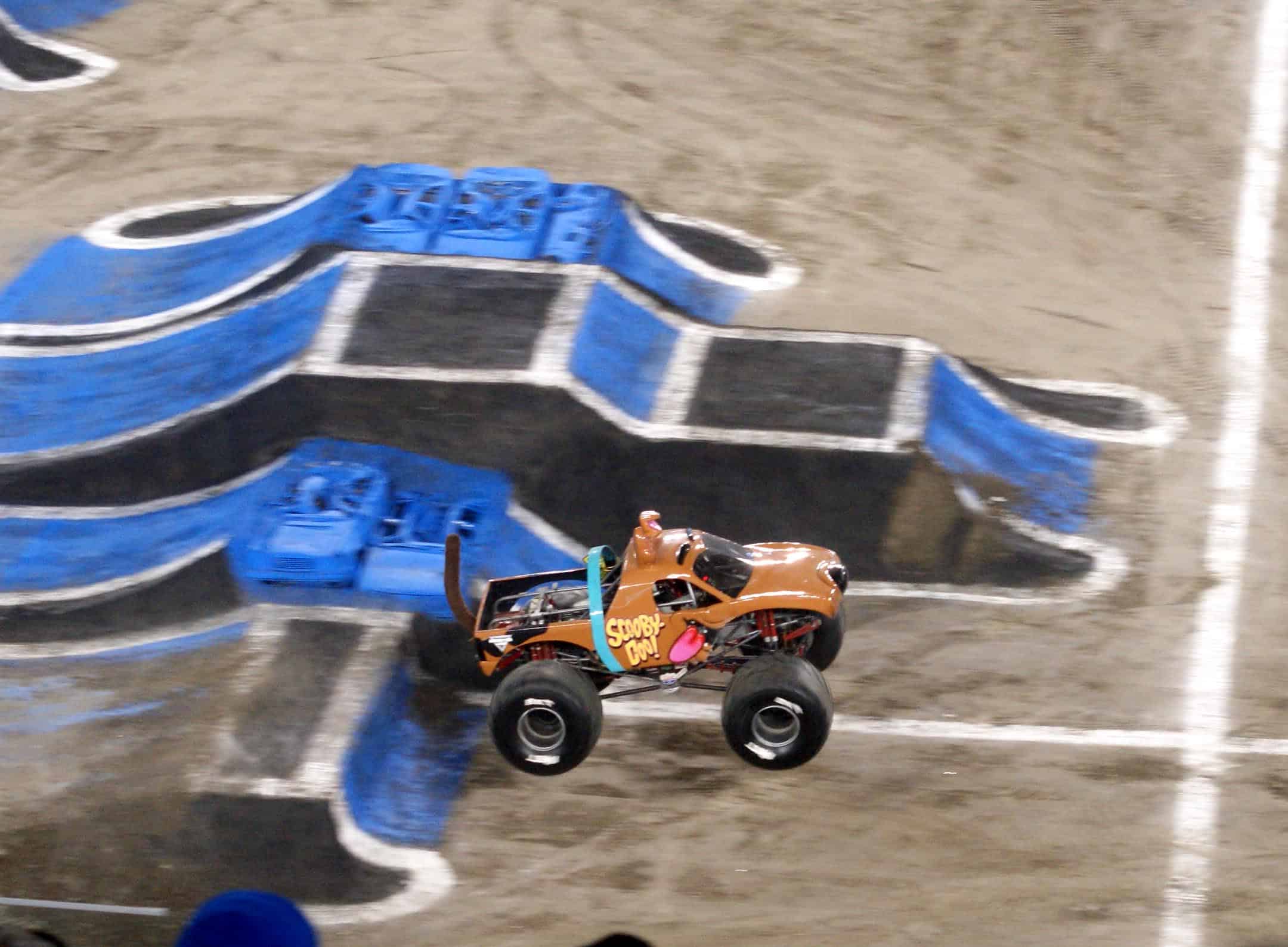 Give the gift of a show! 
Shows like Monster Jam are coming to areas all over the country. These shows make awesome gifts and giving tickets to these shows can really put a smile on someone's face. Something as small as a monster truck toy or a monster truck balloon from the dollar store could represent this gift well. The goal is to communicate the experience without spending too much more on it. 
Not sure which experience to pick out for the person in your life? Feel free to ask me on social media or drop me an email. There are some incredible things to do and you don't want to miss it! 
Looking for more?