Free Midnight Ride Mini Unit Study
Over the last few weeks in co-op we have used Liberty's Kids to study  The Intolerable Acts, and The First Continental Congress, and Slavery. This week we moved on to episode 5 of Liberty's Kids. We learned a bit more about Paul Revere and his midnight ride. I have put together a great Midnight Ride unit study printable pack for you work on with your kids as you study The Midnight Ride.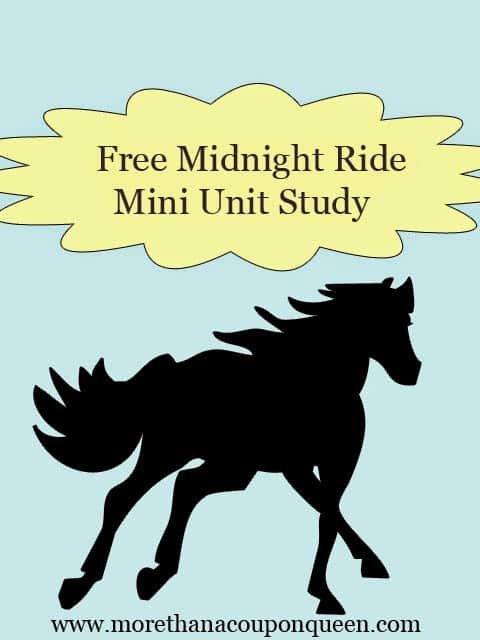 What did we do? 
For this lesson we started with the episode.
We started with the questions about Paul Revere's Midnight Ride.
Next we had the kids work on their comic to show The Midnight Ride from their perspective.
We finished with the Science Experiment which was a lot of fun!
What is included? 
Questions
Comic Template
Science Experiment Sheet with complete experiment and space to fill in hypothesis and conclusions.