Getting a child to read the required reading can be difficult. Tracking the time they invested can be even harder. Don't throw reading time into a giant black hole though. I put together this great set of Doctor Who Inspired Reading logs and bookmarks for you. Don't miss out on the free Doctor Who printable just for you.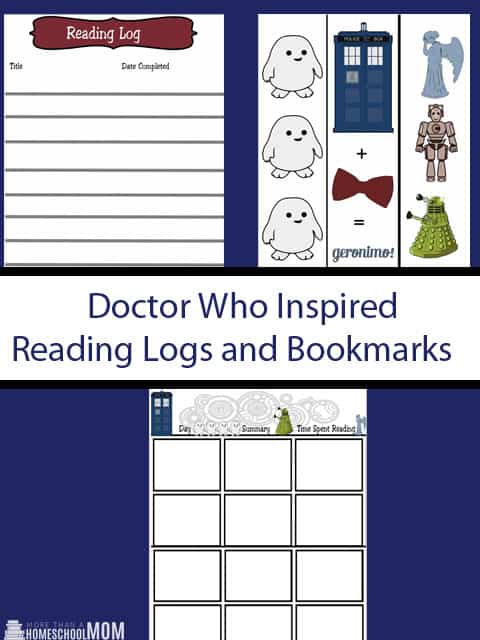 Doctor Who Inspired Reading Logs
What's in the pack?
Included in this pack you will have 2 different reading logs and a set of 3 printable bookmarks. These would make great gifts for back to school or just because. I highly recommend laminating these bookmarks so they will last.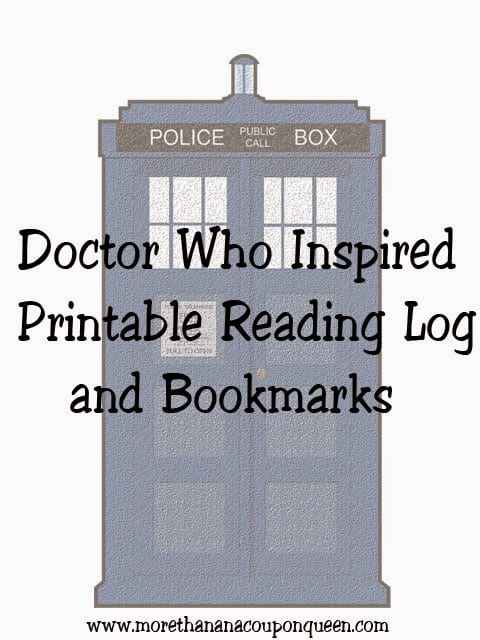 Looking for more?