I am a huge fan of a dystopian novel. In fact, I am currently on a dystopian novel binge right now. Finding dystopian novels that are appropriate for teens can be hard but I have found 7 amazing dystopian novels that I absolutely love! I am going to share them with you in this post. If you have read them, let me know what you think of them in the comments. If I forgot one please leave it in the comments. I would love to add some books to my Library List.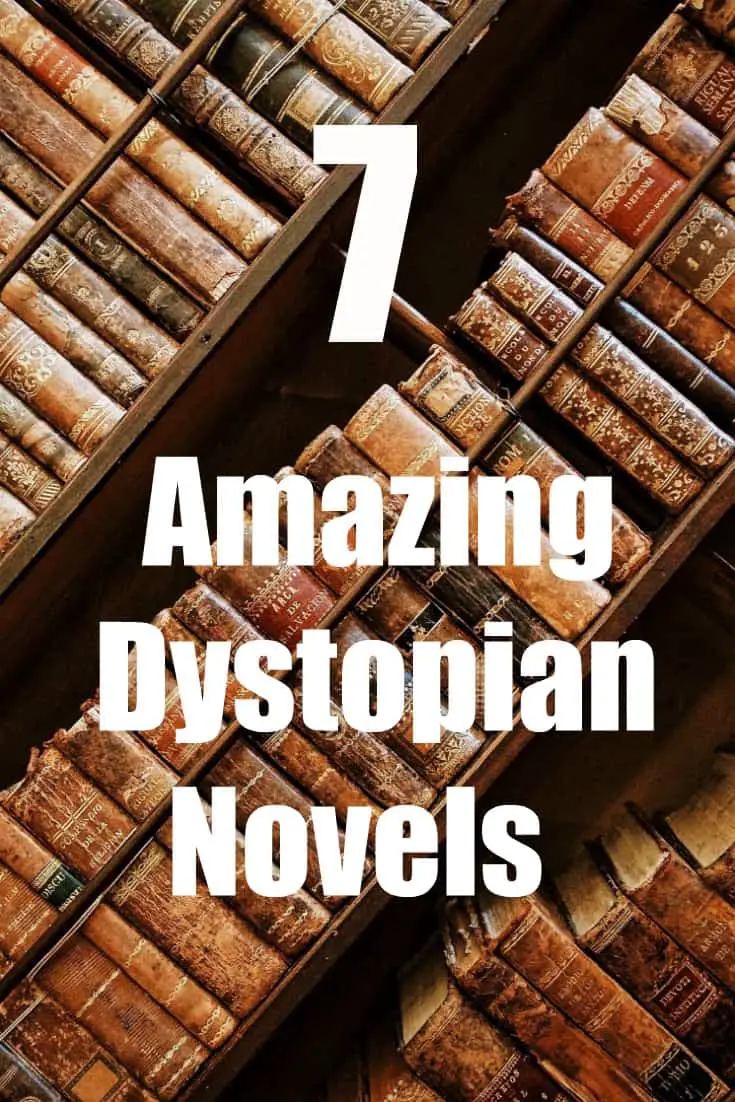 7 Amazing Dystopian Novels for Teens!
What is a dystopian novel? 
A dystopian novel is about a society that the complete opposite of a utopian society. Things have fallen apart in some way and life is not pretty at all. In these novels, your main character will be in a very difficult setting with almost insurmountable conflicts.
Divergent Series  – 


This is one of my favorite book series of all time! These books are so well written. You will find yourself celebrating and grieving with Tris. I won't give away the ending but I will tell you it left me angry. I am still mad at the author for the ending. However, the series is worth the journey even if the ending is frustrating.
This is another big favorite of mine. I found myself completely captivated with the story. Don't be surprised if you love and hate Katniss the main character throughout the series. This book brought out some strong emotions in me. I laughed, cried, was angry, and smiled again. It was very well written and I highly recommend it. I'm reading it aloud to the kids now and it's like reopening old wounds and meeting old friends again. I adore this book!
This book was a bit more predictable in its plot line but it was still a great read. While I knew the direction the author was going I wouldn't dare put it down. I highly recommend this series if you are looking for a great read. Predictable isn't bad when you are enjoying the journey.
This series reminds me a lot of The Host in some of its elements. The best way I can think to explain it is, Hunger Games meets Host meets Divergent. While it seems to be a combination of multiple feels it is definitely its own unique brand of awesome. I recommend trying the first one and seeing if you can get invested in the characters.
This series does a great job of taking your favorite fairy tales and adding a serious dystopian twist to them. I found myself sympathizing with Cinder as she had to make some of the most difficult decisions anyone could. It really is a well written series with some strongly defined characters.
Don't let the movie fool you. The book is WAY better! It's a completely different story and it will leave you guessing. I devoured these books so quickly! I recommend getting the whole series. You won't want to wait for the next one.
Matched – 

This has more of a romantic feel than some of the others. Be prepared for that as it is essentially a book about pre-arranged marriages in a dystopian society. I highly recommend checking them out though. It really was an interesting plot line.
Looking for more?