Doctor Who Inspired Multiplication Printable Pack
This Doctor Who Inspired Multiplication printable pack is a must! Multiplication facts can be very frustrating. Whether your child is working on their Hartnell facts or their Smith facts it can be bothersome. I have put together a great Doctor Who Multiplication Printable pack to help your child not only learn their facts but have fun doing it! I highly recommend cutting them out and laminating them so that you can use them over and over.
Doctor Who Inspired Multiplication Printable Pack
What's included?

Flash cards for all doctors through 11. Each multiplication number will be matched with it's doctor like the ones pictured above. This could be a fun way for a young Whovian to work on their Math facts!
Pro Tip

Many local libraries will let you print and laminate for a fraction of the price. I was able to get the entire set printed and laminated for $4 at mine.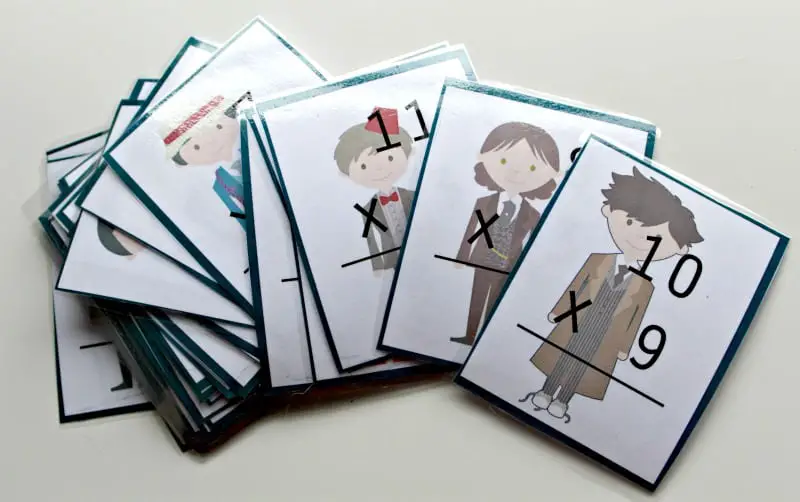 Get this printable as part of the mega pack linked below! (Choose to print only select pages to get the ones you want.)
Still struggling with multiplication facts? We used the Times Tales DVD and it made it so easy for R to learn her multiplication facts! I highly recommend it!
Do you use Doctor Who math printables? 
These Doctor Who math printables as well as some of the additional ones shared below have been a really fun way for us to work on math facts together.