DIY Harry Potter Ornaments
DIY Harry Potter Ornaments are a must for your holiday crafting! This year my daughter decided to conquer the entire Harry Potter book series. To say this geek mom is proud would be an understatement. In fact, when we sat down to plan out our salt dough ornaments this year we both knew we had to do something truly Harry Potter-inspired. That's where the idea for these DIY Harry Potter Ornaments was born. They are very simple to make and tons of fun!
Harry Potter Ornament Craft
You will need
2 cups flour
1 cup salt
1 cup water
Owl Cookie Cutter
Acrylic Paint – House colors
Mod Podge
What to do
Start by preparing your salt dough.
Roll out your dough 1/4 inch thick.
Flour your cookie cutters and press out your owls.
Make sure to use a pencil point to poke a hole for your ornament to be able to be hung up.
Bake at 250 degrees for two and a half hours on an ungreased cookie sheet.
Start by painting your base coat in your primary house color. For Slytherin, grey/silver. For Gryffindor, Red. For Hufflepuff, Yellow. For Ravenclaw, Brown.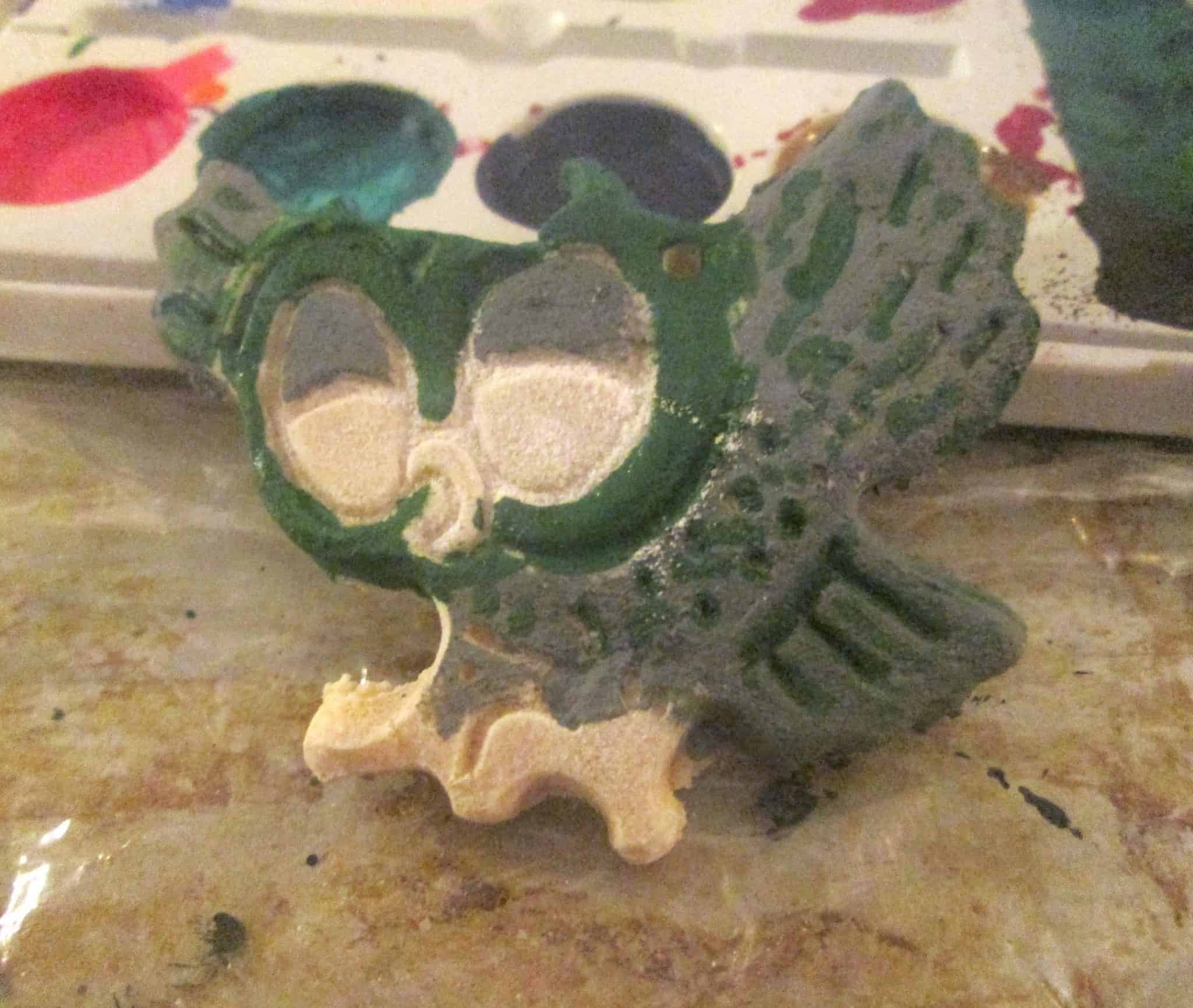 After you finish letting your base coat dry you will want to use your secondary house color to add accent colors. For Slytherin, Green. For Gryffindor, Yellow. For Hufflepuff, black. For Ravenclaw, Blue.
Add your eyes and feet/beak using accent colors.
Paint the back any way you want.
After your ornament has dried, apply one coat of mod podge to the front.
Let dry for 24 hours.
Then apply a coat of mod podge to the back and let dry for 24 hours.
Use fishing line to hang up your ornaments.
You can also use a candy cane cookie cutter to make Hogwart's house candy canes to match the ornaments. These would make great gifts or a magical accent piece for a Harry Potter Christmas tree.
Looking for more?