Disney Pin Advent Calendar
We are huge fans of pin trading at Disney. This year I wanted to have fun with our advent calendar and give it a Disney twist. I have put together this fun Disney Pin advent calendar! Not only can you get mystery pins every day f the month leading up to Christmas, it functions as a pinboard when you are done. Even better, this would work great for a countdown to a trip to the parks.
Disney Pin Advent Calendar
The fun thing about this project is that you can customize it based on what your family likes and whether you are using it for a holiday or for a Disney trip countdown calendar. 
It would be great to end the calendar by giving each person their own pin lanyard to put their pins on and go trading with. 
You will need
2 Foam Boards 

Wrapping paper in the design you like. 
Tape
Cupcake Liners
Disney Pins (You can buy them from Disney or from a legitimate pin lot on Ebay) (The amount you need will depend on whether you are doing an advent calendar or a trip countdown.) 
Start by wrapping your foam board. Make sure to line up the boards so they are even as you are wrapping. 
After your board is wrapped, set it aside. 
Grab your cupcake liner and a Disney pin. 
Start by placing the pin face down in the middle of the liner. 
Fold over each side pushing the pin through it. 
Next, fold your bottoms up over the point of the pin. 
Using your completed pins, make your Mickey on your pin board. You can also use it to create the number of days until your trip if you are doing a countdown.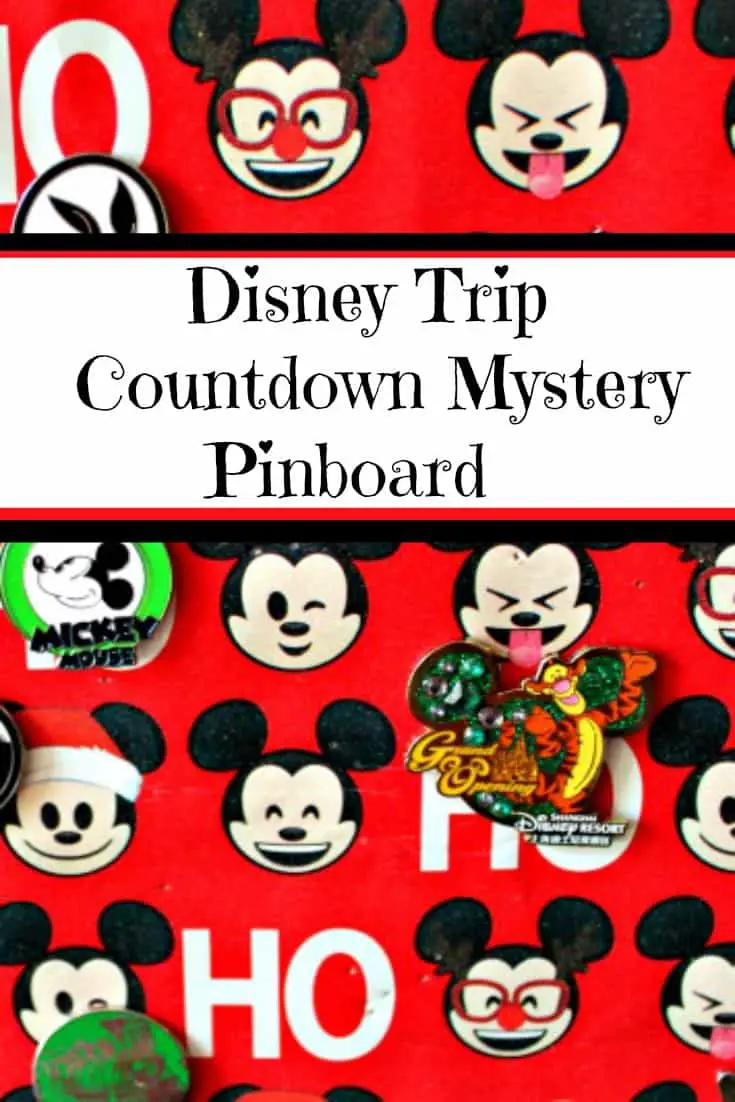 As you unwrap a pin, go ahead and push it into the board. This makes a really fun pin board to use for all of your favorite pins. 
See more tips in the YouTube video