Creating a Teen Safe Space
In October I will officially have a teenager. I can tell you now that the hormones and the emotional changes are definitely already in full swing. So many people warn you about the teen years. However, I'm trying a different approach in hopes that it will bring peace to our house. Teens experience big changes and bigger feelings. I want to share some tips on creating a teen safe space as this is how we're working to bring some peace to the chaos. (I also have a fun craft lower in the post you won't want to miss!)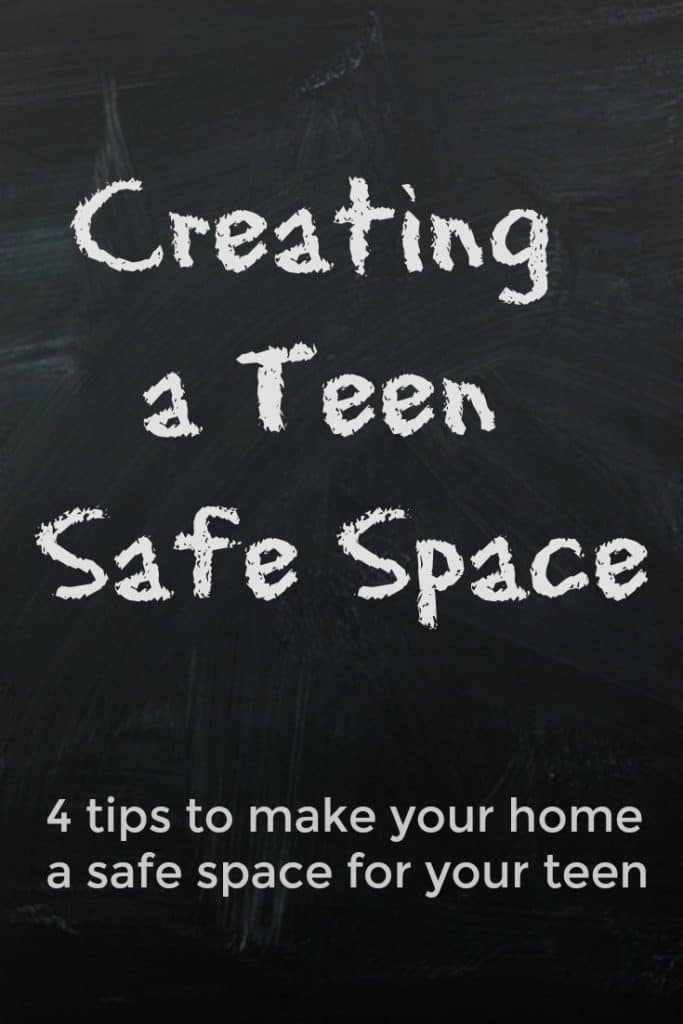 Creating a Teen Safe Space
Disclaimer – I always lead with this disclaimer when I talk parenting. What works for my kids may not work for yours. Please tweak this or flip it completely on its head if needed to make sure you are meeting the needs of the kids you have in your home.
Know when to walk away
When emotions are in full force and hormones are joining the party it can be easy to lose my temper with my teen. Do you have the same issue? Does the eye roll make your brain hurt? Does the quick snippy response make you want to scream? As parents, we can want to correct every single behavior and tone issue.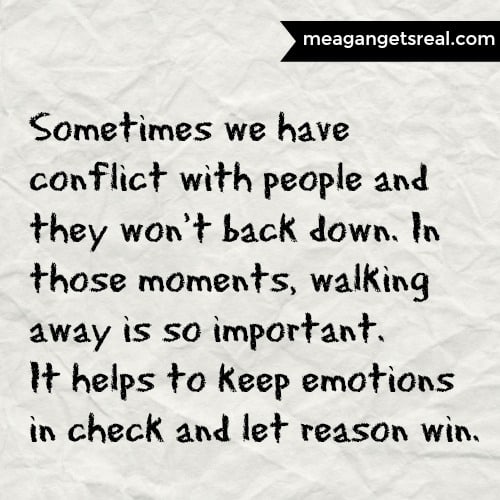 In fact, that has been a constant struggle for me. Every bone in my body wants to remind her that she is my child and she needs to watch out. Here's the thing, as she grows up she is going to test her boundaries but she's also going to try and figure out who she is as a person. There are going to be times when I need to know to walk away and times when I need to teach her to walk away.
Giving both of us the freedom to walk away from a conflict to calm down gives us the freedom to resolve the conflict in a healthy way. By letting her walk away and come back later I am teaching her a life skill. Sometimes we have conflict with people and they won't back down. In those moments, walking away is so important. It helps to keep emotions in check and let reason win.
Be a sounding board and a safe haven.
In the teen years, our children encounter some huge issues. My daughter is not 13 for another 2 months but we have already had conversations about friends with eating disorders, secret struggles with sexual preference, and cutting. These are huge issues and can be really overwhelming for a grown up. How much more overwhelming are they to a teen?
You have the opportunity to be their safe haven and a sounding board as they process through some of these big experiences. However, I've already learned that it's a balancing act for sure. It can be so easy for me to want to judge a situation or jump in and fix it. However, teens aren't always looking for a solution. Sometimes they are just needing someone to talk through the situation with them and help them figure out how they need to approach it.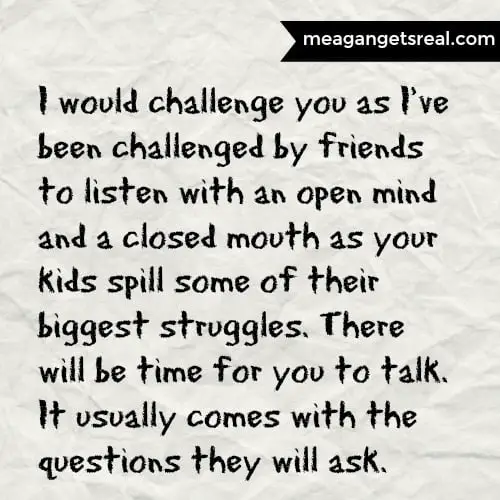 Do you know how hard that is for me? I'm a fixer so not having the ability to fix all the things drives me crazy! That said, I would challenge you as I've been challenged by friends to listen with an open mind and a closed mouth as your kids spill some of their biggest struggles. There will be time for you to talk. It usually comes with the questions they will ask. That said, it's important to be willing to listen without giving advice sometimes as well. Sometimes your kids just want to talk.
Disclaimer – I will always be a sounding board for my child BUT if she tells me of a friend in harm's way than she knows I will have her reach out or I will reach out to someone to get them the help they need. There's a difference between being a good listener and letting something happen that shouldn't.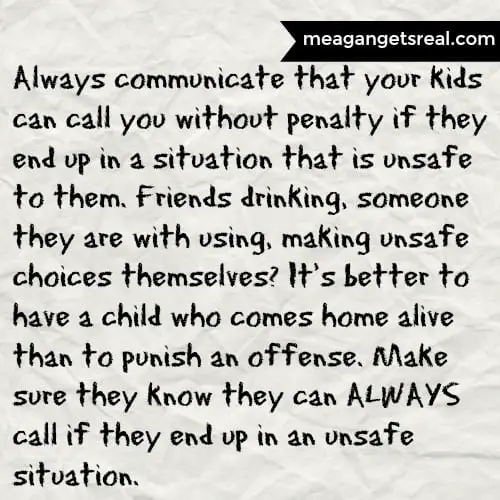 Always communicate that your kids can call you without penalty if they end up in a situation that is unsafe to them. Friends drinking, someone they are with using, making unsafe choices themselves? It's better to have a child who comes home alive than to punish an offense. Make sure they know they can ALWAYS call if they end up in an unsafe situation. 
Be real!
Do you want your teen to be real with you about their life? You are going to have to be real with them about yours. When we tackle big issues in this house like drinking, sex, drugs, or a litany of other issues, the first question my teen asks is how I handled it. Guess what. I failed a lot as a teen in many of those areas. I was the one and only hot mess express. Here's the thing. I'm very honest with her about that.
Don't share your past just to glamorize it though. I always share my past so that I can show the consequences of certain choices. For instance, when we talk about alcohol I will tell her that yes I did drink. I also have entire nights from my teen life that I don't remember because of alcohol. I share with her how powerless you feel when you don't remember nights from your life or when alcohol steals your discernment.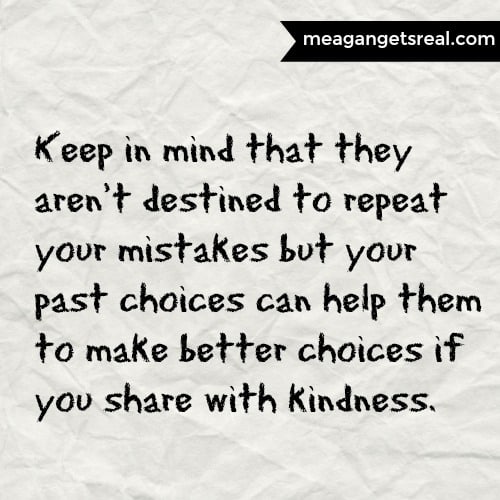 There are ways to be honest about who you were without judging who your child is. Keep in mind that they aren't destined to repeat your mistakes but your past choices can help them to make better choices if you share with kindness.
Create a safe space
When you are a teen, you need a space of your own to process things. I remember when I was a teen I lived with my dad. I shared a room with my 3 siblings. I actually moved to the closet and made that my room so that I could have my own space. It's so important at that age to have your own space to decompress and process through things. This is where our fun craft comes into play. I wanted to help my daughter make her room a safe space even more so that she can take some time there to catch her breath.
Creating a Photo Wall
This photo wall was designed to give her some of her favorite memories, add a touch of calm light to her room, and make her feel more comfortable in her room. This would also be a great project for decorating for a party or as a way to keepsake special memories.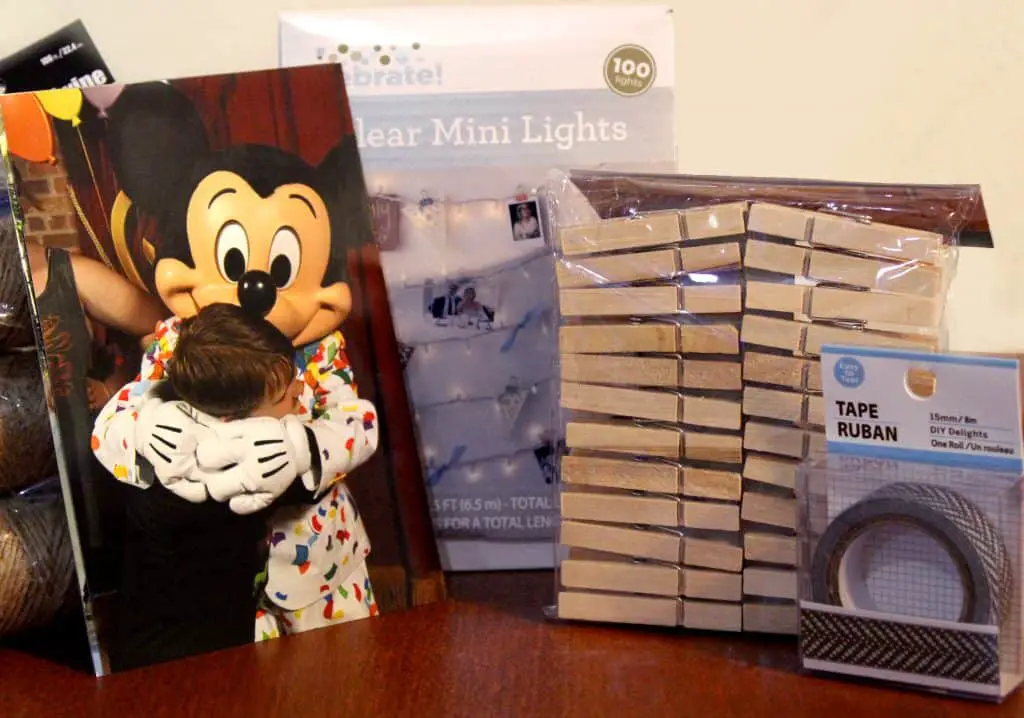 You will need: 
Mini Lights 
Clothespins
Washi Tape
Photo Prints
Push Pins or small nails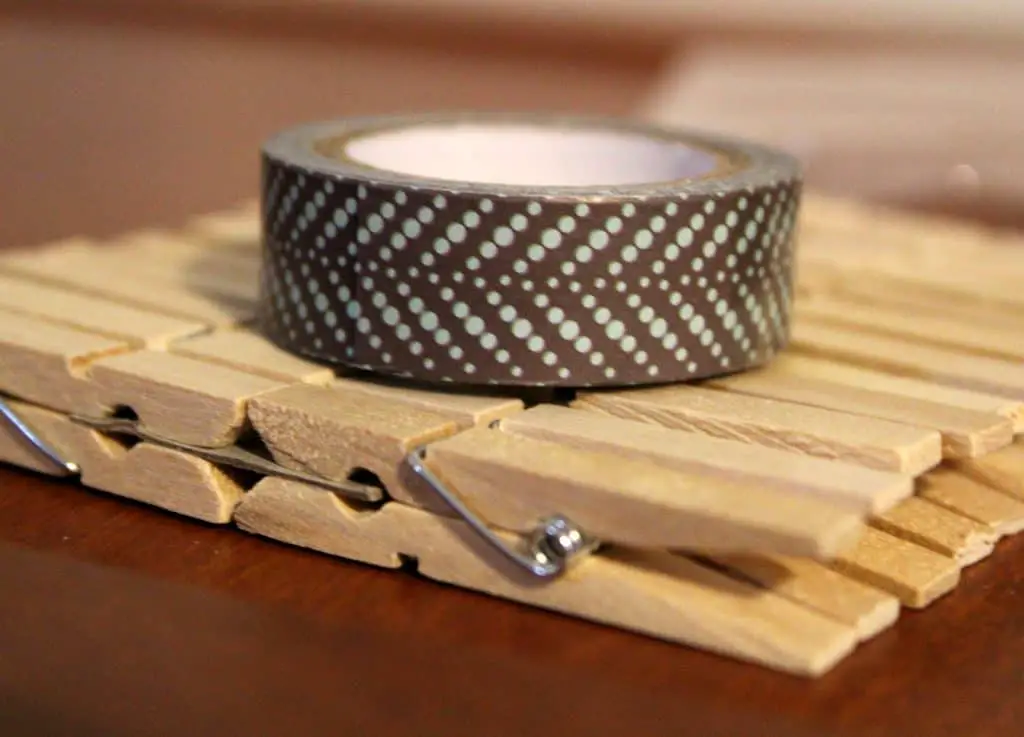 You will want to pick out a washi tape color that matches the design you want.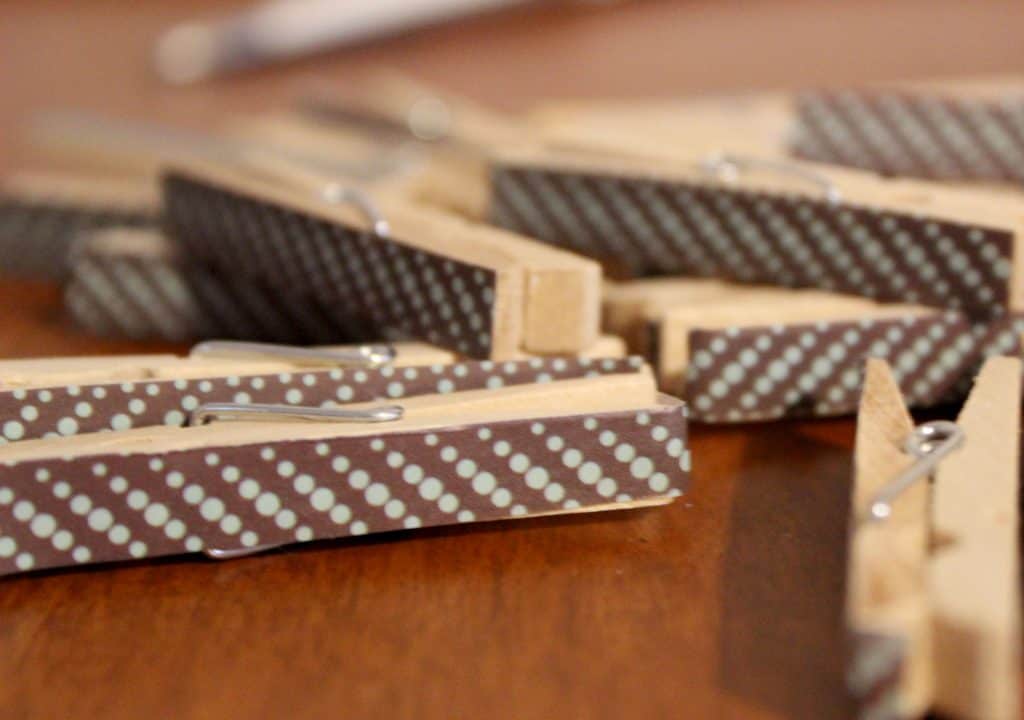 Use your washi tape to cover the front of your clothespins. You can easily add it to both sides with different kinds if you want to have a reversible theme.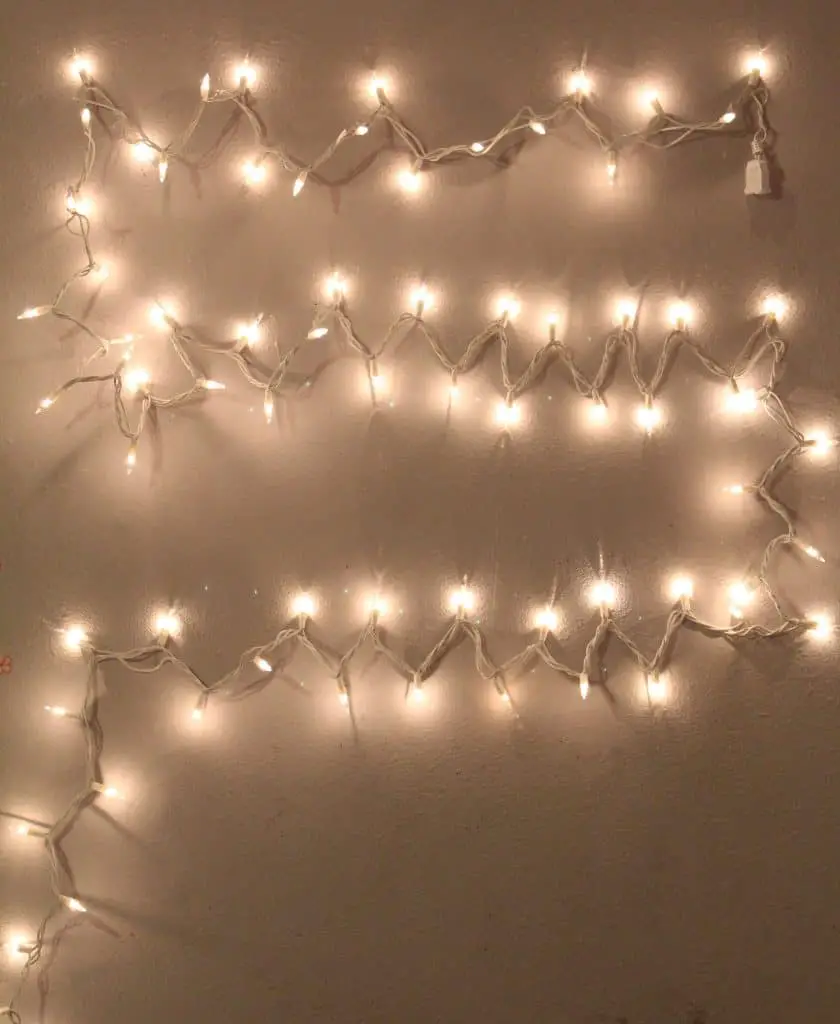 Using nails or push pins hang up your lights. I put the nails in and then hung the light cord on them. Do not put the nail through the wire.
Clip your photos on in any design you like and enjoy.
I don't recommend leaving these on overnight with the photos on. I don't know if the heat from the lights would cause an issue if left on overnight. For safety, it's best to either turn out the lights or remove the images if you leave the lights on at night.
Looking for more?