Starting back to school is overwhelming. Why not make it a little easier with a Whovian word of encouragement? I have put together a great set of free Doctor Who inspired Lunch Box notes to help you get ready for the new school year. There are 30 total cards you can cut out and place in your child's lunch. Let's be honest. Some of these would be perfect for your Whovian girlfriend or your Doctor Who loving friend starting a new job.
I would love it if you would share these on Pinterest and Facebook if you enjoyed them.
Do you Homeschool? Why not put them inside of their folder or on one of the pages of their reading books as a fun surprise?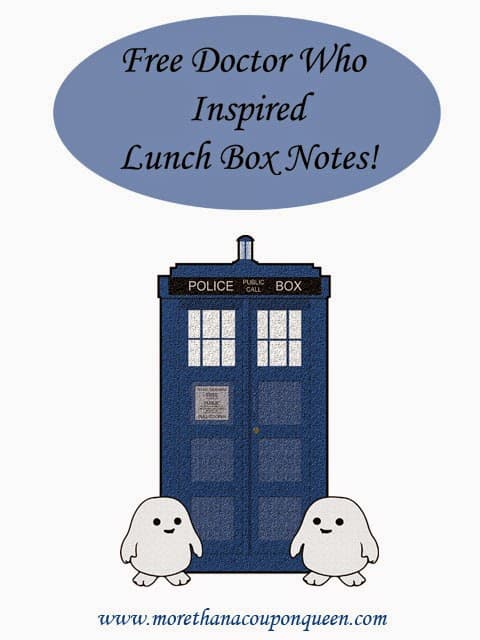 Looking for more?