Some of my favorite bloggers have been sharing a day in the life of their homeschool. It has been so refreshing to see that it isn't all perfect and that is completely ok. I wanted to share a day in the life of a working homeschool mom. Please keep in mind that this will look different than other homeschool moms and that is completely ok. One of the beauties of homeschooling is flexibility.
A Day in the Life of a Working Homeschool Mom
I will be sharing what a typical homeschool day looks like for us with my work schedule included. This may not work well for your family. Make sure to customize your schedule to what fits your family best.
Homeschool mornings
Wake up by 7. – The kids may wake up earlier or later depending on how they are feeling that day.
7-9 – I work on stuff to do with this blog. That can include social media scheduling, responding to comments, answering e-mails, and tons of other blog-related responsibilities. During this time the kids typically get free time. Lately, that has meant they are out shooting hoops and practicing for this season of basketball.
9-1 – I work for my job. I work from home so I am here but my husband is usually off in the mornings so he is doing the bulk of the parenting in the mornings.
9-11 – The kids are working on their book work that doesn't involve the computer. This includes any reports, Ace paces, or hands-on learning.
11-12 – The kids run errands with my husband. This can include groceries or doctor appointments or anything else they need to get done.
Homeschool Afternoons
12-1 – My husband loves to cook and usually makes a great lunch. I typically eat at my desk while the kids eat with him.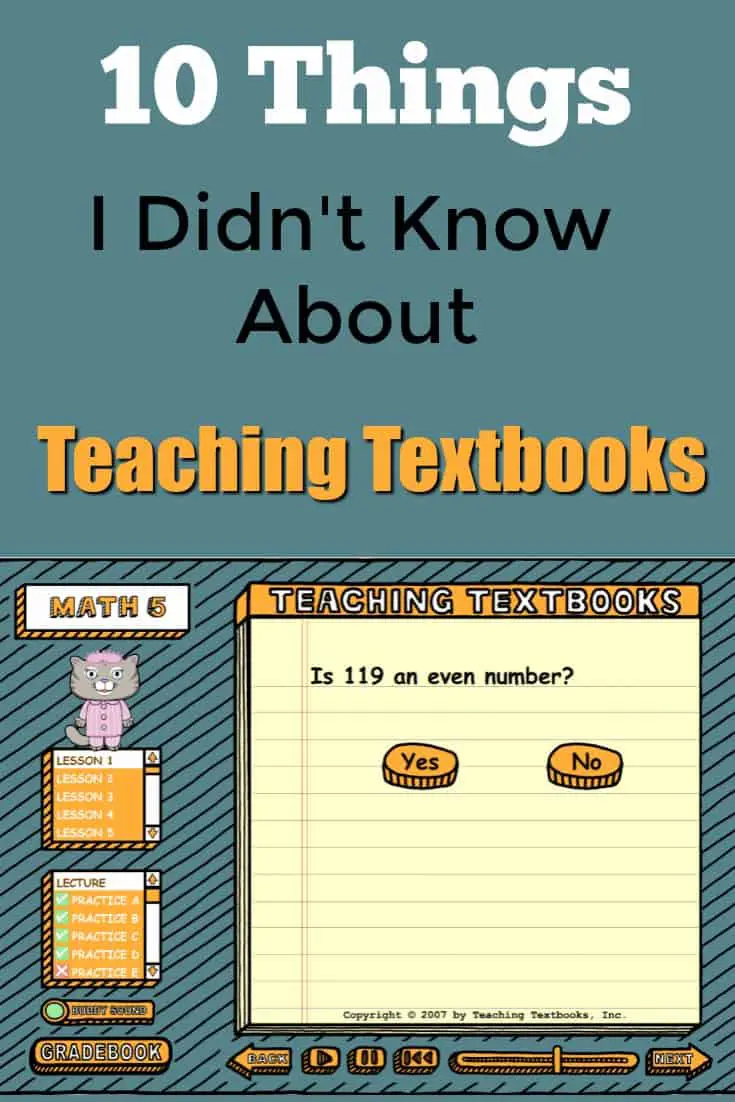 1 -3 – I get off work at 1 and my husband heads to work soon after on most days. That's when we start work with things like Teaching Textbooks and my daughter's Florida Virtual online classes. They generally do these lessons on their own with a bit of help from me. I will work on budgeting and such during this time when they don't need me to be hands-on with their learning.
3-5 – This is typically a free time for the kids. During this time I will expect them to do their chores and then they are free to have fun with whatever they want. I use this time to work on projects around the house or other things I need to get done.
Homeschool Evenings
5-5:30 – Dinner – We do a very simple dinner because we typically do a big lunch with my husband each day. Dinner is usually something like sandwiches or baked potatoes.
5:30 – Bedtime – This one will really depend on the night. We have Basketball, Youth Group, library day, and a few other things we participate in each week. The times on these will vary. However, it will generally mean leaving the house around 5:30 and not getting home until bedtime.
Once the kids go to bed – The kids typically head to their rooms between 8 and 9. They don't have to go to sleep. They have the freedom to play quietly or read. They are generally asleep by 10.
10:30 or 11 – I will clean down the entire house. I find that a quick pick up, load of dishes, counter wash down, and sweeping will help me to wake up the next morning to a clean house. I just feel better when I go to bed knowing the house is clean.
While they are in their rooms, I am typically working on the blog or catching up on a favorite show or book.
What does your homeschool day look like? Do you work? Leave a comment and let me know. 
Looking for more?