I seriously can't believe I am the mom to a tween already! It seems like just yesterday I was trying to figure out how to take care of a newborn with colic… Yet, here we are. I have to say it has been a huge adjustment. Not only do I have to deal with the emotional roller coaster, but I also have to teach this child what sex is, and help her understand the hygiene needs that come with puberty. Over the last few weeks, I have nagged her about her hygiene and I don't want to do that. That's why I put together this free printable hygiene checklist. I am hoping it will encourage her to take responsibility and feel empowered to take care of herself.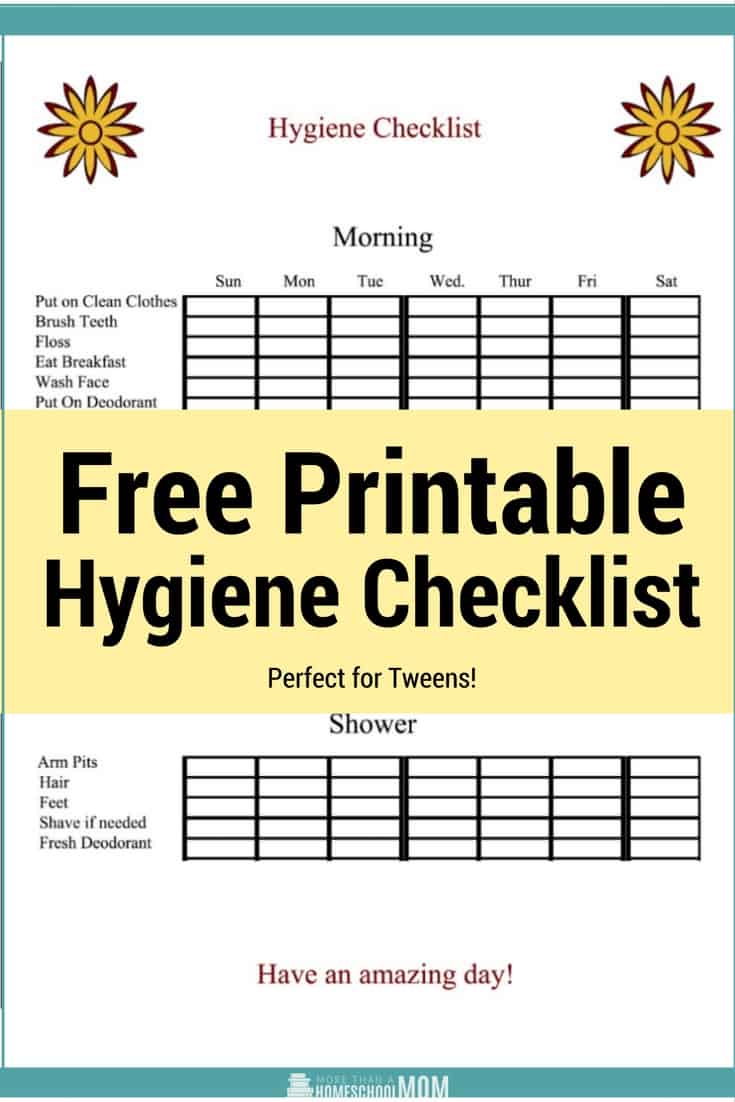 Hygiene Checklist for Tweens

I  am a huge fan of fostering independence in my children where I can. I also love to eliminate the nagging mom where I can. I found myself saying, "Have you brushed your teeth?" (Don't they learn that when they are little? Does this kid have amnesia?) "Wash your face." "Brush your hair." It became a daily thing and I just had enough. I put together this checklist in hopes that R would step up and take responsibility for these things herself. She really is an amazing girl and I am hoping this will give her some ownership over her needs.
[Read more…]