10 Things I Didn't Know about Teaching Textbooks
Teaching Textbooks homeschool math is a resource you don't want to miss hearing about! We have been a Teaching Textbooks family for the last couple of years and I have seriously loved it. It has been such a help for us and it has helped my oldest to thrive in a math program. Before starting Teaching Textbooks she and I fought often about math until I found Teaching Textbooks. When I first started using TT there were 10 things I didn't know about Teaching Textbooks.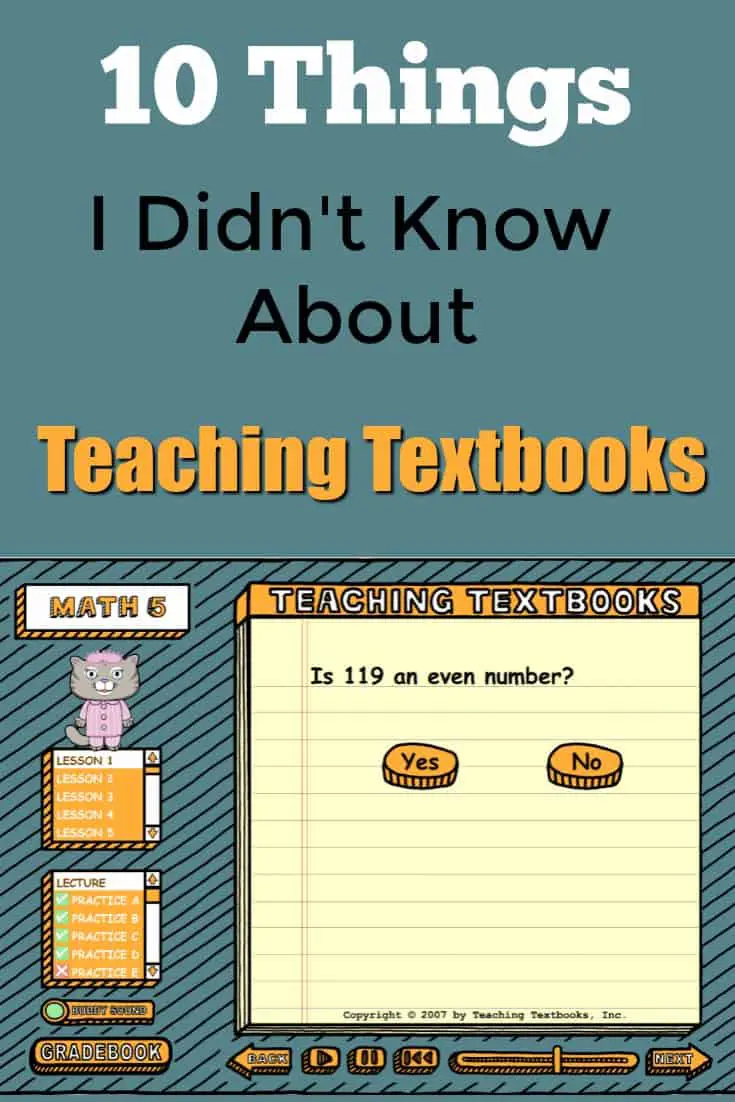 Teaching Textbooks Facts You Might Not Know
I was a Teaching Textbooks blogging ambassador and did receive my curriculum from them. I do also currently work for Teaching Textbooks. However, all opinions are 100% my own. 
Teaching Textbooks has incredible Customer Service!
As a homeschool parent, one of the things I love the least about a problem with anything is reaching out to customer service. I hate having to call and sit on hold forever in hopes of reaching a human being. TT is the exception to this rule. Their customer service is easy to contact and the people you actually speak to are incredibly nice! I have never had a problem with getting a kind person on the phone to help me resolve any issues I have had.
The people at Teaching Textbooks have someone available via their Teaching Textbooks customer service phone number – 1-866-867-6284. If you can't reach them by phone you can email customerservice@teachingtextbooks.com. Teaching Textbooks also keeps customer service staff on the official Facebook page if you message the page. Another great place to find answers is with the unofficial Teaching Textbooks Facebook Group.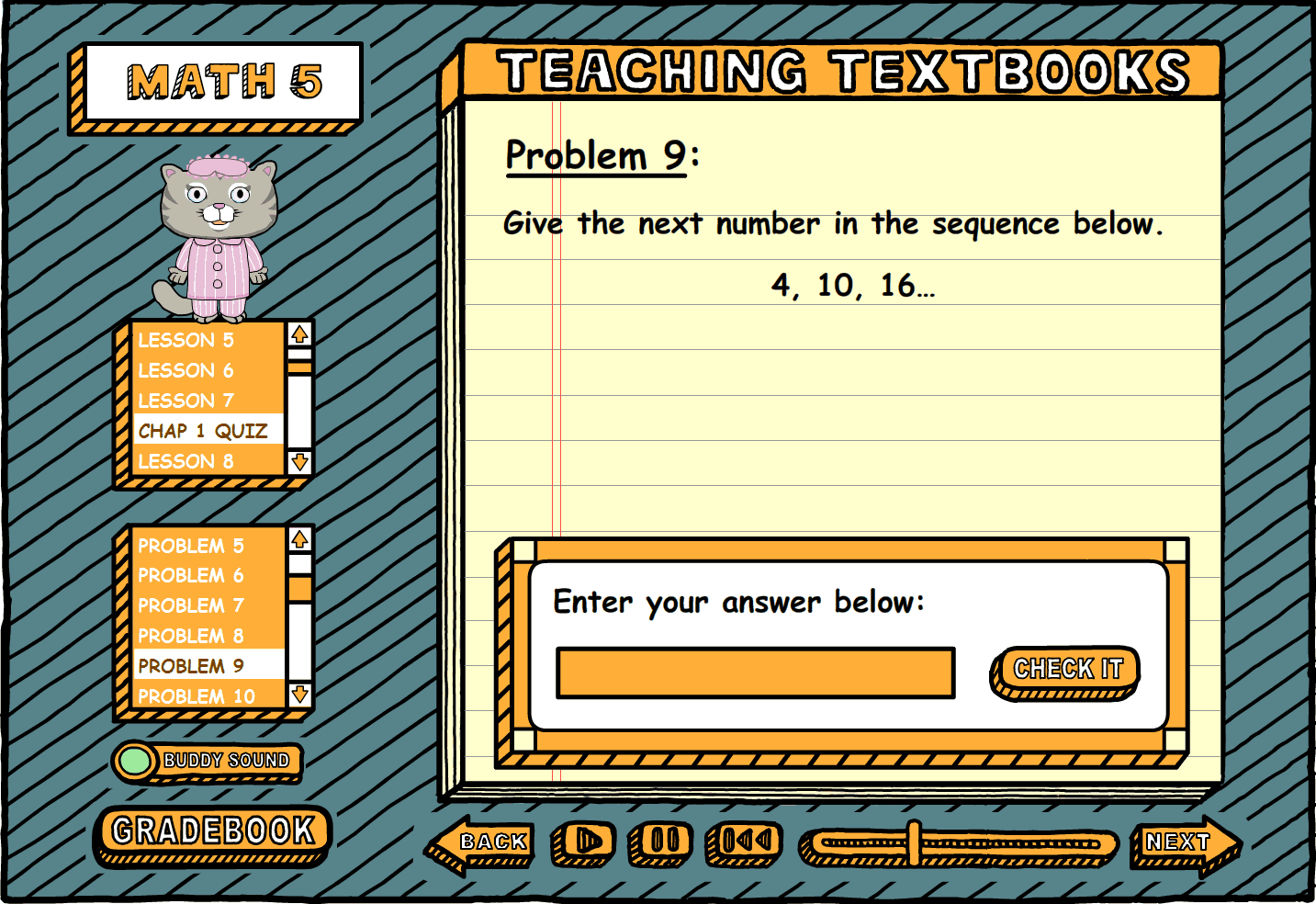 Teaching Textbooks will reset a used set for you to use if you buy used.
I was really nervous when I had to call and reset my Teaching Textbooks in order to use the discs for my daughter. I knew I paid way less than full price and I was essentially calling them to get to use it for way less. Not only were they incredible about it, but they also didn't make me feel bad at all. It was a great first impression for me with Teaching Textbooks.
If you don't want to worry about dealing with the discs and resets, go with the Teaching Textbooks App as it is online and can even work offline for up to 6 lessons!
I can get a replacement disc.
One of the things that made me nervous about TT was the fact that it was only in a cd format. (That is no longer the case as they are online now.) I could just see those discs getting scratched and damaged. The good news is, you can get a replacement disc for $15 shipped. You really can't beat that as the full set is considerably more.
***Disclaimer – Many devices are being made without a disc drive and aren't compatible with the discs. Use the app to avoid any tech issues.
Teaching Textbooks has free tutoring.
If your child is struggling with a concept in their lessons, they can call Teaching Textbooks and get free tutoring to help them work thru a problem area. We haven't had to use this yet but I see it being a need as we get into upper Math that I am not as strong with. This can be a helpful resource when you reach the end of your math knowledge.
Teaching Textbooks allows the reselling of the physical curriculum.
This is a huge advantage in my opinion. While the cost of the curriculum can seem high, it has a high resale value. You can often sell it for close to what you paid for it. Even more, Teaching Textbooks doesn't limit how many times it can be resold. Just make sure to have the person you sell it to call Teaching Textbooks with the serial number to have them activate it for them.
This doesn't apply to the 3.0 version.
Cyclical Learning
One of the things we really enjoy is the fact that this curriculum continues to review the material they are learning throughout the year. They don't teach a concept and then drop it. Problems will continue to surface throughout the curriculum and the child will have a chance to continue to solve those problems to make sure they are retaining the material. My daughter enjoyed math more knowing she could continue to refresh topics.
Every problem has a solution/explanation if they get it wrong.
If your child gets a problem wrong, every single problem in the work has a spot where you can click to see the solution and see why that solution works that way. It's like having a teacher there to help your child understand why they got a problem wrong. This is really helpful if you are educating more than one child and can't get there right away.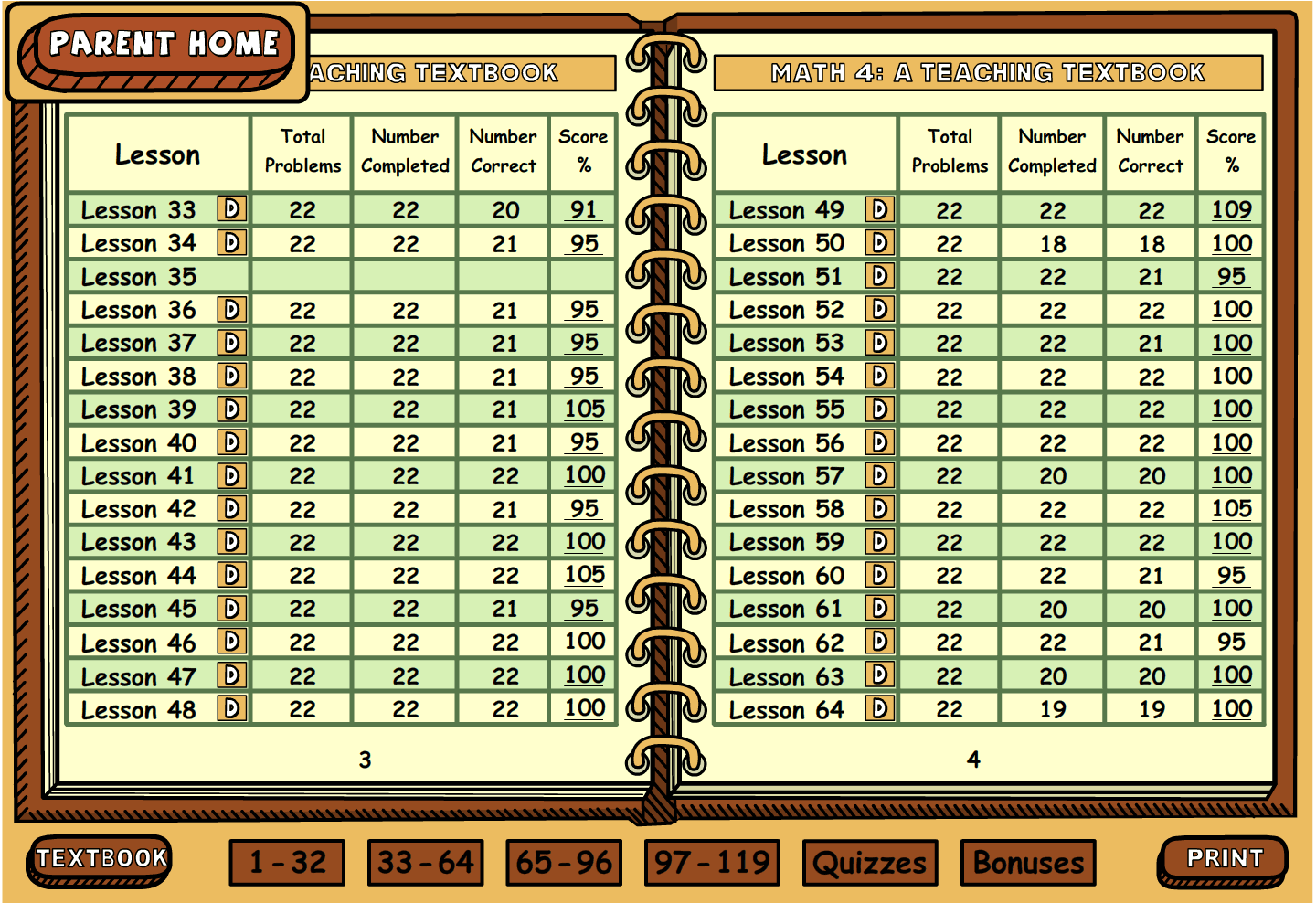 You can delete problems or lessons.
If your child is struggling with a certain problem or lesson, you can go into the grade book and delete certain problems or the entire lesson to give them a chance to go back and master it. We really like this because it means she can fix only the problems she struggled with without redoing an entire lesson. The grade book also shows how many attempts they made on a problem and if they asked for a solution.
Teaching Textbooks uses real-world situations.
Instead of Bob buying 20 oranges and 52 candy bars, there are realistic real-world situations in the Math problems that are actually relatable to the student. This helps to answer the "how will this ever matter in the real world" question. This is especially helpful for high school students as they work to prepare for testing.
Teaching Textbooks has a fully app based option!
Teaching Textbooks 4.0 is the app based version of the product and can work offline for up to six lessons. This app has been updated and is a fantastic resource. Try out the Teaching Textbooks free trial to see if it is a fit for your homeschool math.
Teaching Textbooks is not behind!!
Many people assume that Teaching Textbooks is behind. Teaching Textbooks was actually created by two men who used to run a private school for gifted students. When many see the levels, they assume it's a grade level. However, the best thing to do is to take the placement test and go to the right level. If a level is too easy, move up to the next level.
What levels of math does Teaching Textbooks offer?
Math 3
Math 4
Math 5
Math 6
Math 7
Pre-Algebra
Algebra 1
Geometry
Algebra 2
Pre-Calculus
Can my child learn independently with Teaching Textbooks?
Because of the design of the program, children are able to learn independently. The program has hints, second chances, and automatic grading to enable children to learn on their own.
Is Teaching Textbooks common core?
Teaching Textbooks covers all of the concepts needed in math education but it is not aligned to any one state's standard.
Is Teaching Textbooks too easy?
When looking at the program in regards to rigor, it can help to know that the levels are not grade specific. If a child is finding the work too easy, it may be time to move up a level.
How many lessons at a time should a child complete?
Most children can finish a full level of math in one school year by doing a single lesson each school day.